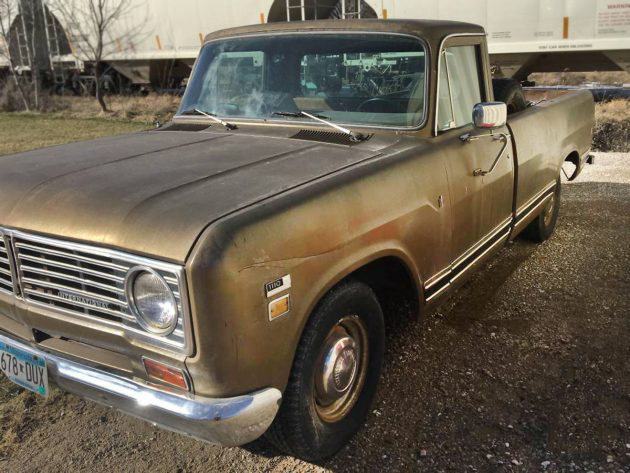 Are there any corn binder fans out there? This 1972 International Harvester 1110 Pickup is posted on Craigslist with an asking price of $2,999. It's in the western suburbs of Minneapolis, Minnesota, not too far from where they actually grow corn.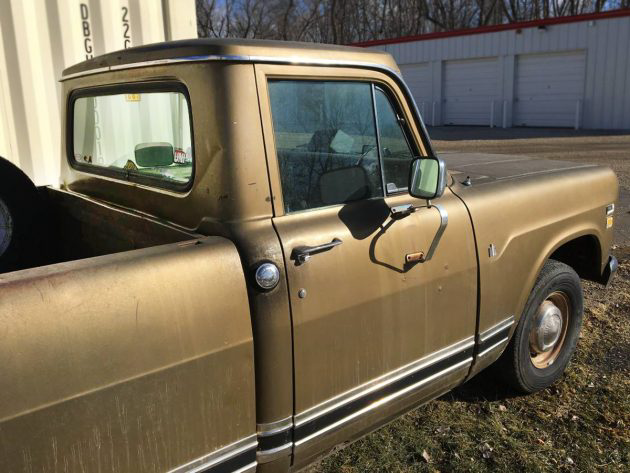 This listing is unusual in that there are no overall photos. The seller must either not have been able to stand far enough back to get the whole thing into the frame or there was a reason why they didn't want to show the whole thing. From what snippets are shown it looks like a very solid truck, which is unusual for Minnesota given the crazy amounts of road salt that they use. The seller has owned this truck for seven years but they say that it's time to move on. I'm not sure if that's because they're just tired of it and want something different or there's a nagging issue that they're tired of. I'm hoping for the former. It sure looks solid, doesn't it?
Even around the rear wheel openings it looks amazingly rust-free! But, the tailgate shows where a lot of welding will have to be accomplished, or that's if a person were going to restore it. If you're just going to keep it maintained and drive it as an inexpensive, unique pickup, no worries. Luckily, for anyone with restoration on their mind, there really isn't a tough angle to match on this truck so forming and welding on this half-ton IH will be a no-brainer.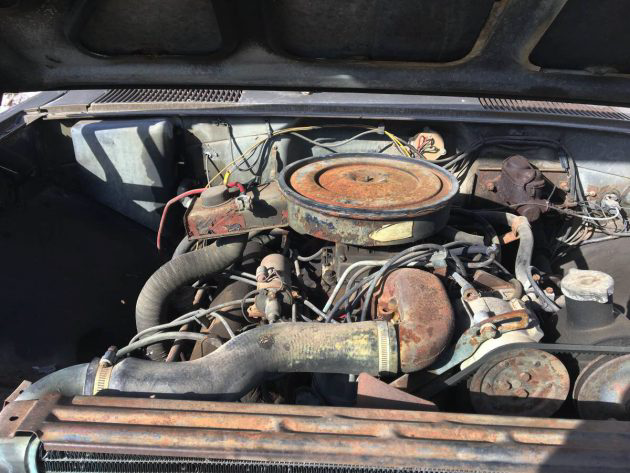 In a highly-unusual, almost earth-shattering breach of etiquette with Craigslist ads, the seller shows a couple of engine photos! Unfortunately, to offset that huge chunk of fool's gold, there are no interior photos. This is the "big engine" for this model in 1972, the 345 cubic-inch V8 and it would have had just under 200 hp. The seller says that this truck "runs and drives great transmission shifts smooth." This is a rear-wheel drive pickup so you don't have the extra binding of a 4×4 system on this corn binder. For a basic, around-town, nothing fancy pickup for under three grand, what are your thoughts on this IH? Is it worth the money? Is it worth restoring or would you just maintain it and drive it as is?