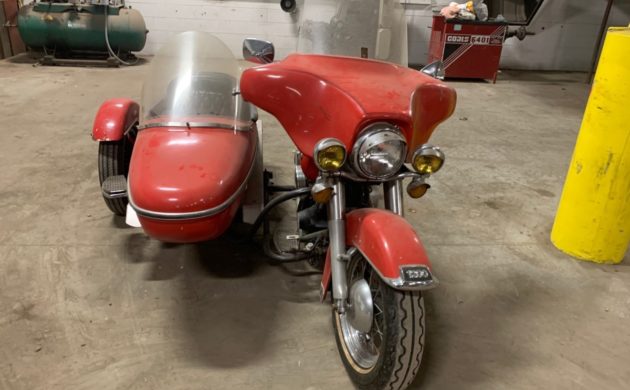 Summer is just around the corner, and with the warmer weather comes endless opportunities for getting out and enjoying the best that nature has to offer. A classic convertible is one option to consider, but why not consider a classic Harley-Davidson motorcycle as an alternative that will provide the ultimate "wind in the hair" experience? That is the kind of experience that awaits the next potential owner of this 1978 FLHC-1200, and the addition of a sidecar makes it a more attractive proposition if you have a passenger who isn't thrilled by the prospect of hanging on behind you on the open road. The Harley is located in Davison, Michigan, and has been listed for sale here on Barn Finds classifieds. Carefree cruising can be yours by handing the owner $12,000.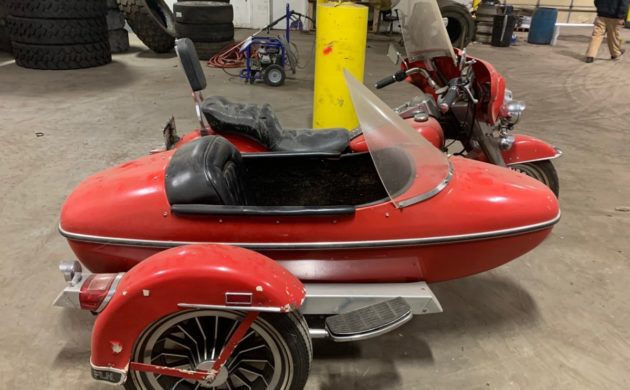 For some purists, a Harley with a sidecar would not be their first choice, but it does offer buyers the chance to live the "boots in the breeze" experience that can only come with owning a Harley, but with a touch of practicality. I would be willing to bet that there are plenty of readers out there who would love to park one of these classics in their garage, but a partner and a child make the whole concept impractical for weekend fun in the sun. That's where this motorcycle comes into its own. It wears a layer of dust at present, but below that, it all looks really promising. When I look at the Harley as it currently stands, I want nothing more than to get it into my own workshop and to spend a couple of weekends really getting stuck into detailing the machine. It looks fine at present, but the paint looks like it would respond well to some polish, while the chrome and alloy are free of any corrosion or pitting. The upholstery on the seats looks like it is in good condition, and I believe that it would take nothing more than a bit of time and effort to have it looking as nice as it did back in 1978.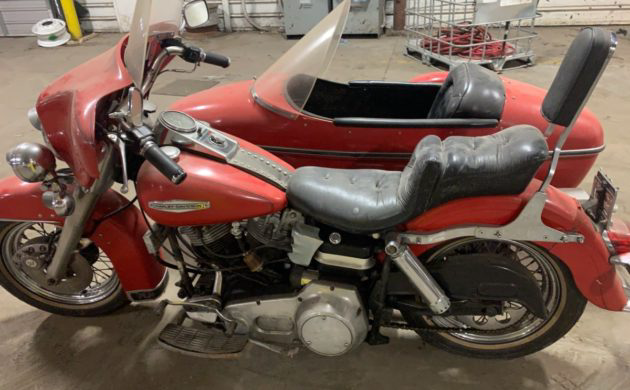 I think that for me, one of the greatest attractions of any Harley-Davidson revolved around the company's model stability. Where many competing brands would release a neverending array of new models that followed the latest styling and engineering trends, Harley developed a concept and then allowed it to evolve slowly but steadily over time. The Shovelhead engine is a perfect example. It first saw the light of day in 1966, and it remained in production and was fitted to new offerings all the way through until 1984, although a few did find their way into 1985-models of the FLH. In this case, the engine is a 73ci twin that produces 58hp. This is sent to the road via a chain drive and a 4-speed transmission. So few ratios would seem odd today, and this was even the case back when this bike was new. However, the Shovelhead produces enormous amounts of torque, meaning that it is a flexible engine that can pull strongly from low engine revs. It has also seen this engine become one of the most desirable that the company ever produced. For the next owner of this machine, there is nothing for them to do. The owner says that the Harley runs and rides really well, meaning that it is ready to hit the road immediately.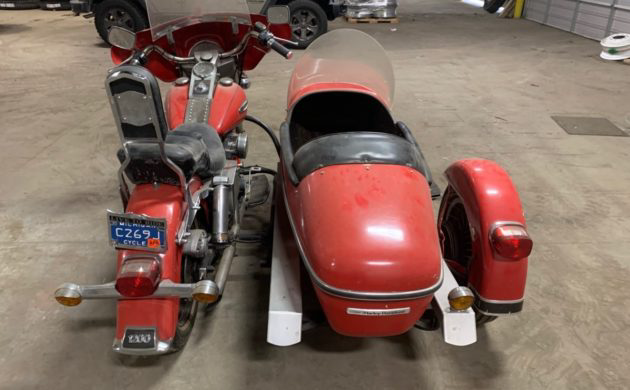 From a purely investment perspective, a classic Harley-Davidson would seem to be a pretty shrewd purchase at the right price. In the value stakes, they can well and truly hold their own, and well-maintained examples will generally tend to increase in value and desirability as time passes. I've owned a few motorcycles during my life, but sadly, I can't count a Harley-Davidson on that list. For relaxed cruising, there is probably no better bike on the planet, but they can offer some quite staggering performance if you poke them with a sharp stick. For some members of the community, the stereotypical Harley owner fits into a fairly rough-and-ready mold, but I've known plenty of individuals who have worn business suits to their corporate jobs during the week but thrown their leg over a Harley during the weekend to just unwind and relax. The world can be a stressful place, and a bit of healthy relaxation therapy can never go astray. That makes this a machine that is well worth considering.