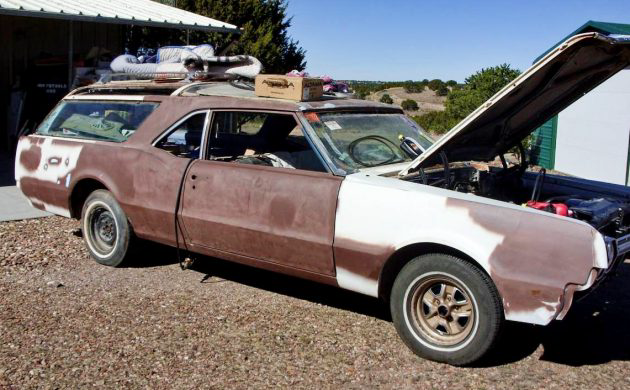 Now, this is one custom cruiser! The seller of this custom, two-door 1966 Oldsmobile Vista Cruiser has created quite a car and they have it listed here on Craigslist in White Mountains, Arizona. They're asking $7,000 for this cool custom. Thanks to CCFisher for sending in this great tip!
A coupe wagon? A shooting brake Oldsmobile?! I love it. No, I absolutely, positively love it! Why hasn't anyone thought of this before, or maybe they have? I haven't seen a two-door Vista Cruiser but man, this thing is going to be gorgeous when it's done. The work that has been done so far looks top-notch. The seller would have a much better chance of getting someone to bite on this beauty if they would have taken better photos and many more of them. A car like this deserves more than some casual, chopped-off photos. Clean it up, clean it out, take some great photos, I bet they'd get someone to grab it almost instantly for their asking price.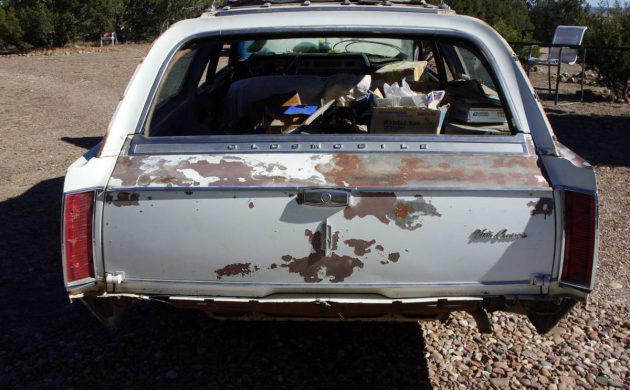 In case anyone has forgotten, this is what it would have looked like originally. This first-generation Vista Cruiser has the famous "skylights" in the roof which went away after the 1972 model year. I rarely see the first-generation Vista Cruisers and as much as I like original or restored-to-original-specs vehicles, this two-door Vista Cruiser is fantastic.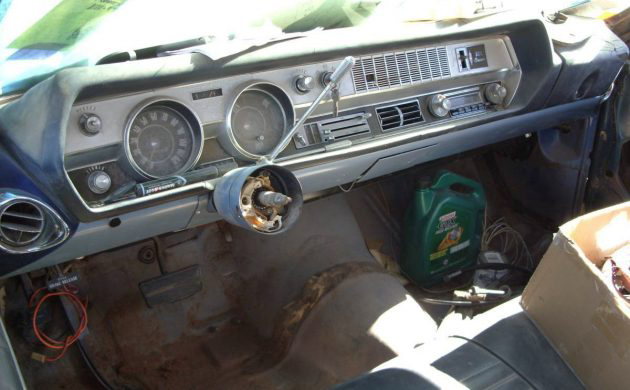 Wait, ok, the interior may not be fantastic and it's hard to tell because the seller just gave us five photos, but at least there is one of the front interior and an engine photo. It's hard to see the skylight roof with so much stuff on the top of this car. I'd be worried about how they held up to so much custom work in turning a four-door into a two-door wagon. They're not giving us too much info either, here is their total listing: "here I have a hand built 2 door wagon they never built. needs finished, 350 v8 350 auto for details calls only. 1964 1965 1967 cutlass chevelle skylark gto abody olds Pontiac buick chevy".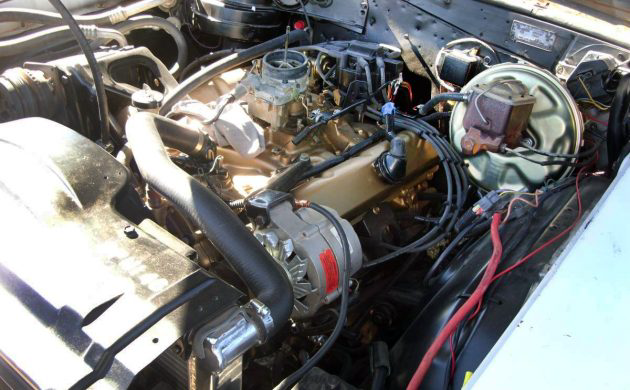 I did not expect to see such a beautiful engine in this car, I'm starting to tear up here, I may need a minute… Ok, I'm back. There really isn't much info at all given about this car but the seller mentions that this is a 350 V8 backed up by a 350 automatic transmission. I have no clue what year it would be or how much horsepower it would have since Olds didn't put a 350 in the Vista Cruiser in this era. Obviously, a lot of work has been done to the engine and it looks great as does the engine compartment. And, I think I see an AC compressor? What a car. Have any of you seen a two-door Vista Cruiser?