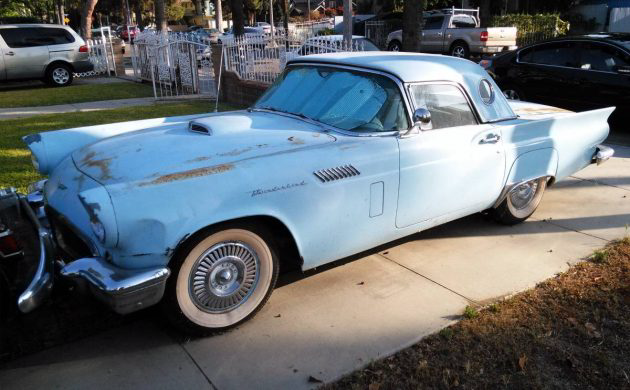 The Ford Motor Company's decision to add a rear seat to the 1958 second-generation T-bird forever diverged it from the Chevrolet Corvette. That move also granted "instant classic" status to the first-generation Thunderbird. As a young crumb-snatcher, I remember the mystique of the early "porthole" Thunderbird. This 1957 Ford Thunderbird in Anaheim, California, like so many California classics, has never been restored. The top choice D-code 312 cid V8 adds power and value to this sweet Ford. After growing up in northwestern Pennsylvania where cars show rust bubbles in their second year on the road, seeing cars like this in California, running, driving, taking people to work and fetching groceries, seems like Hollywood magic. This Golden State classic seeks a new owner here on craigslist.org where, apparently $1.00 will make it yours. In addition to the obtuse price, the listing features pictures of several other vehicles that are not mentioned in the listing. Read further along and you'll see an asking price of $19,000, reduced from $19,500. Appealing to shoppers in the sub-$100.00 category can only makes prospective buyers wonder what other tricks will be played before the sale. Caveat emptor of course, but let's talk about the car.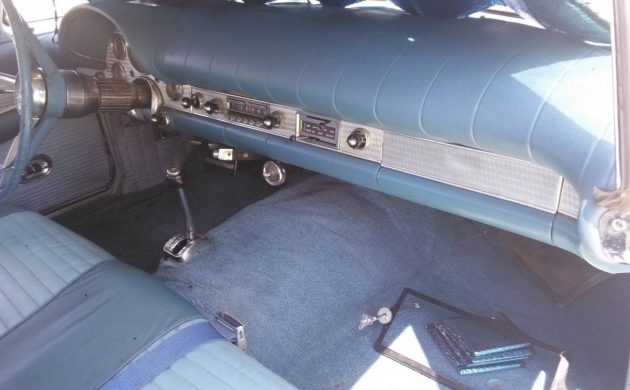 The two-tone interior compliments the Starmist Blue exterior in a pleasant and glamorous way that still looks sharp today. Speed-sensitive volume adjustment on the "Speed Seek" radio suits top-down motoring perfectly, increasing the volume to compensate for speed-induced wind noise. The new-for-'57 instrument cluster makes this a single-year offering. Check out the space-age finned steering wheel column! The automatic transmission handles gear changes.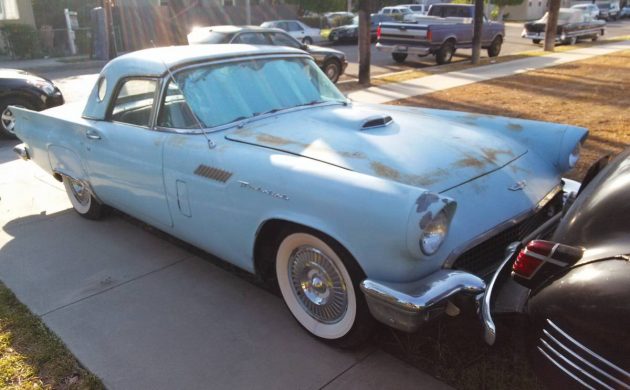 According to the original sales brochure, the standard hard top with port holes could have been body color, black, or white. Like many cars of the model year, the Thunderbird brought fins to the party for 1957. The listing invokes one of the most overblown phrases of modern car salesmanship, "100% original." Does that include the hoses and clamps? While only three pictures accompany the description, the white wall tires and "Ford" hub caps certainly look original. Though not depicted, the 245 HP four-barrel 312 "runs good." I like the idea of walking out in the morning and twisting the key on a 63 year-old car that's never been restored and driving away. Is that worth $19,000 to you?