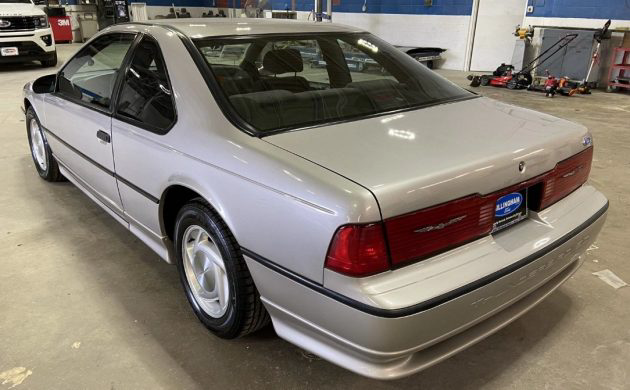 For some reason, I'm always drawn to trade-ins at new car dealerships of collector vehicles. It's almost as if the owner just never did anything other than enjoy their purchase: they weren't wrapping it in a cocoon for some eventual payday; they weren't checking eBay daily to see if prices were rising; they simply used it as they intended and swapped it for a new ride when the time was right. This attractive 1990 Ford Thunderbird Super Coupe has just shy of 50,000 original miles and ended up here on the Bob Gillingham Ford website in Parma, Ohio, with a listed price of $10,500. It's not often you can buy a collector car with dealer financing, but here's your chance.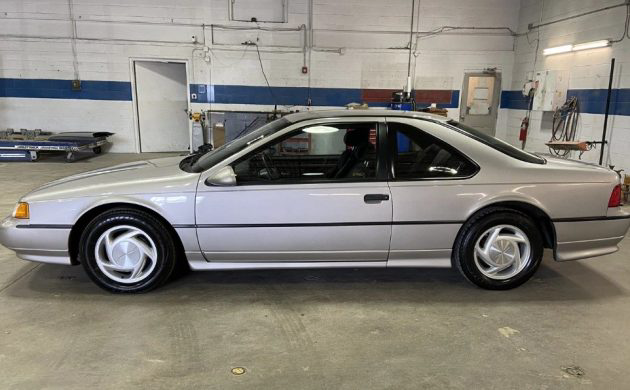 The Super Coupe was a decent package when new, offering spirited performance out of the box with more-than-decent road manners, especially compared to similar offerings from its competitors. Packing a supercharged V6, electronically-controlled Tokico suspension, four wheel disc brakes, and a limited slip differential, the Super Coupe certainly had everything but the kitchen sink thrown at it. Owners report that the cars are very well built, almost over-engineered, and given how many you still see running around (and being traded into Ford dealerships), they must have been well-built. This example has evenly-matched paint and original features throughout, including the factory alloy wheels.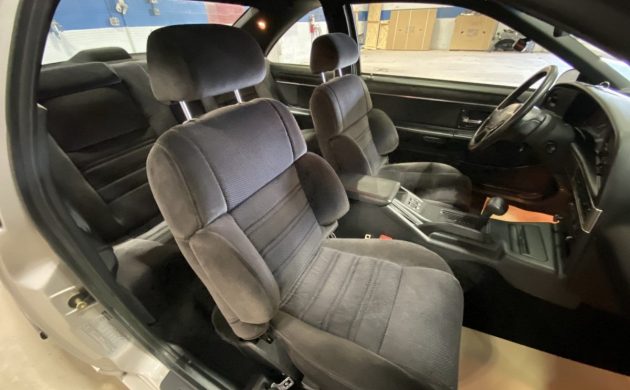 You could get a five-speed manual transmission, but most were seemingly fitted with the optional automatic transmission. The interior wasn't necessarily all that enticing, as Ford didn't spend nearly as much time spicing up the cabin as it did the drivetrain. This gets no complaints from me, as that's where most enthusiasts would prefer the manufacturer focused their attention. The seats wear cloth upholstery, and while the optional black leather trimmings would look far nicer, at least the gray fuzz is in good shape. Given the driver's seat shows nominal use, I'm guessing the other seats were barely used.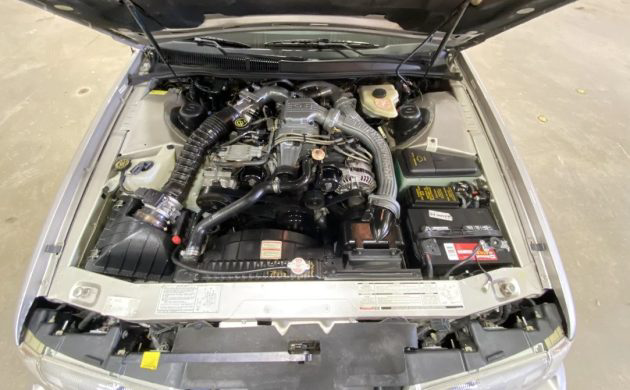 The supercharged drivetrain shows no signs of modifications, which is perhaps is the most appealing aspect of this example besides the low mileage. Of course, the biggest question for me with examples found at a dealer like this is: what did they trade it in on? A new Ecoboost Mustang or F150? A ST-badged Explorer? Who knows, but there's not much in the current SUV-heavy lineup I'd want over an appreciating classic like this that offers four-passenger comfort, supercharged performance, and excellent handling quality right out of the box.