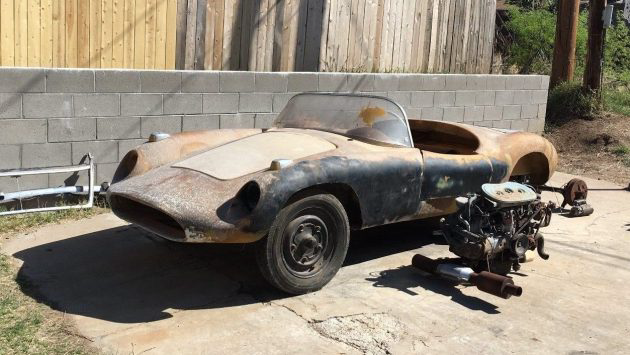 Over the years, I've grown to love the history and lore of Devin Enterprise – the plucky company started by Bill Devin in 1954, and considered to be a pioneer of the California sports car movement. Perhaps his greatest style, the Devin SS (which stands for Super Sport) can be found here on eBay – and is an example of a "blank slate" version, ready for your creative vision.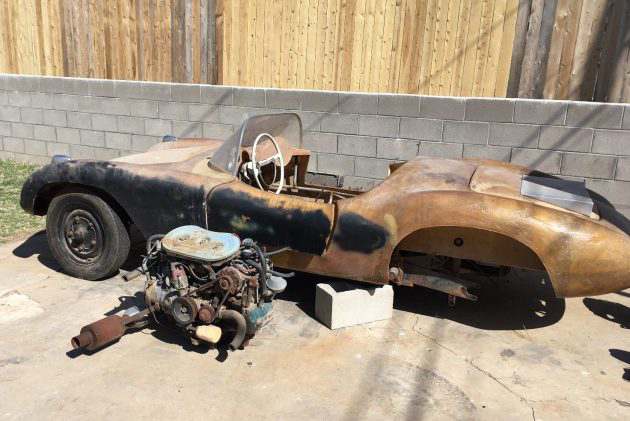 The fact that this Devin is untitled and unfinished in any way makes this project both a blessing and a curse. Establishing provenance is going to be hard, and the seller explains that the body is currently fitted to a full-length frame built into the body, with VW pans attached. You can see glimpses of the frame below, and having completed several fiberglass and custom chassis builds – the combination is truly a joy to work with and build upon.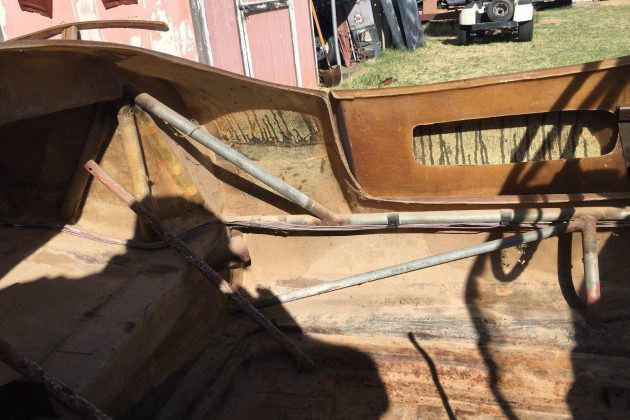 The original Devin SS's (which started production in 1957) were built on imported Irish chassis and mated with a small-block Chevrolet engine. Most racing versions paired the SS with a modified Corvette 4,637.5 cc (283 cu in) Chevrolet Corvette OHV V8 – to create the little 'glass rockets that did very well on the circuits for many years. The seller is offering a Subaru 1800 engine as part of the package – which would continue its legacy of lightweight speed – but if possible I might return it to a classic Porsche 356 powerplant that remaining parts indicate it might have once had.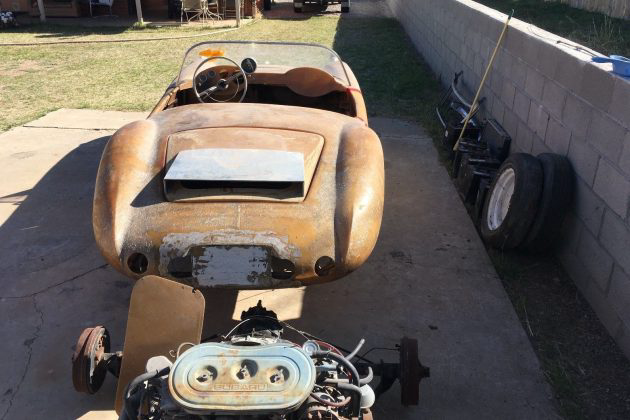 At a starting bid of $1,200 (with no reserve), its possible this Devin will be a steal for someone looking for a little roadster full of history and possibility. It will most likely never fetch the huge values that surviving certified originals command ($100,000 or more) – but those prices fly in the face of what Bill Devin envisioned for his cars anyway. He wanted fast, affordable and fun racers to bring joy to American's everywhere. This one could easily fulfill that tradition!