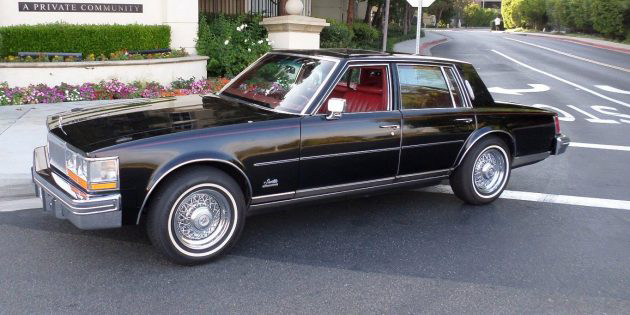 Cadillac Sevilles are not necessarily high on collectors' radar as solid investment vehicles, but this example is priced like it will be someday. The $15,995 Buy-It-Now seems lofty, but mileage is surprisingly low at just over 18K original miles. The black on red leather combination still looks sharp today, and this Seville is optioned with the rarely seen power moonroof. A/C has just been recharged, too. Find it here on eBay and located (surprise!) in Newport Beach.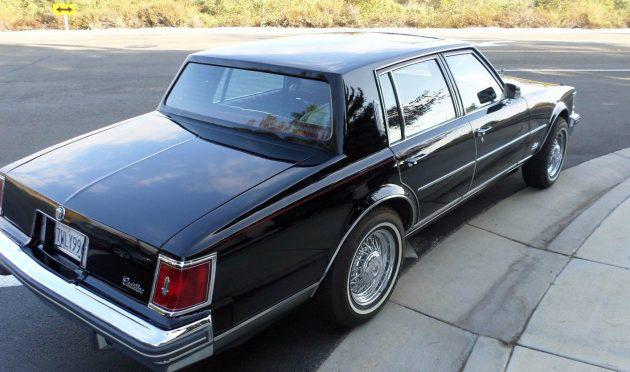 These days, Cadillac is a bit of a boat without an anchor as it tries to shed its stodgy image and build more sporting vehicles. However, the makeover hasn't shaken the top-seeded sports sedans from their perch, and the Seville here reminds that Cadillac at one time couldn't be moved from its position as the premier luxury-car builder. Even today, the proportions of this Seville can be called handsome, and few cars can pull of wire wheels like a Cadillac can.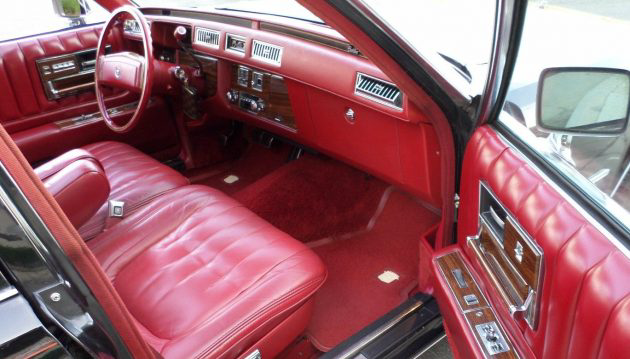 Put on your aviator shades – that's a lot of eye-popping red leather. And a red dashboard, red door panels, red carpeting, red steering wheel…get the picture? Still, if you're going to drive a Cadillac from the 70s, there's no better combo than black on red. The exterior has been repainted, which is a surprise considering the low mileage, but the insides remain original and looking quite fresh. Cruise control works and there are no dash cracks, but the power antenna no longer extends.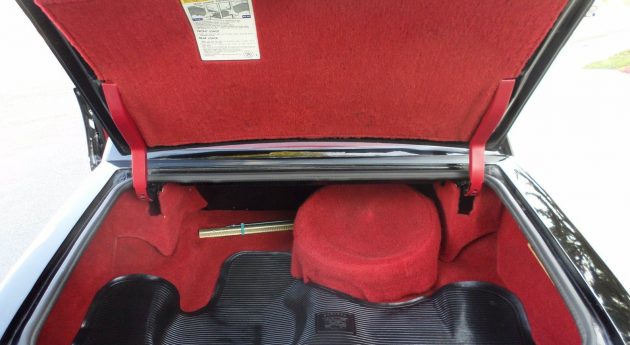 Yes, even the trunk is coated in red carpeting. These were truly the days of Cadillac doing what Cadillac did best, which was showering its cars with excess even as the world was turning its attention to what German powerhouses were offering for high-powered saloons that could handle curves as well as they could storm the highways. This example shows nicely with its low-mileage and well-preserved details, but the lack of original paint could hurt the seller's chances at getting his price.