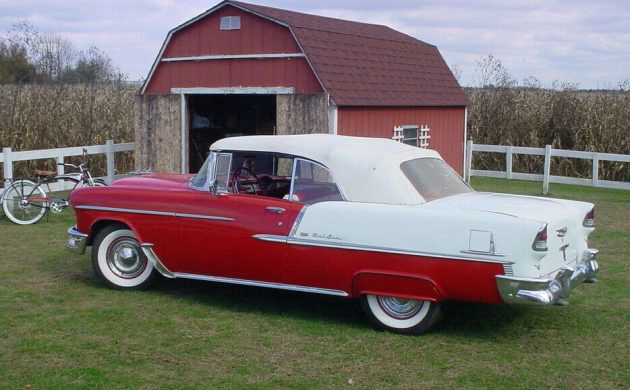 This 1955 Chevrolet Bel Air convertible appears to be a nice driver-quality car. It can be driven and enjoyed as-is or it could be restored to perfection. It can be found here on eBay with a current bid just shy of $40,000 but the reserve hasn't been met yet. The seller has some notes about the car having title issues and they also state that they will take the highest bid. Located in Whiteland, Indiana, oddly enough, there are no photos of the front of the car in the ad. Hopefully, the front end doesn't hold any surprises for the buyer. A request to the seller for more photos or a walk-around video would probably be appropriate to protect yourself.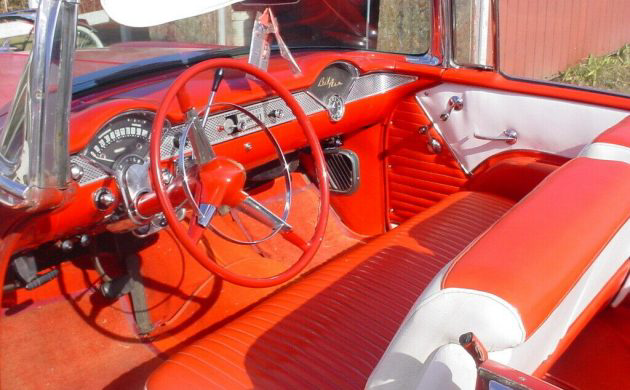 The seller says they believe the car was restored in the 1990s, so it could use a refresher. The upholstery looks great, but the carpet probably needs to be replaced. The back seat looks just as good as the front and the seat covers appear to have little to no wear. Under the carpet, you can see some sheet metal patches that have been installed with pop rivets. These areas will eventually need to be addressed.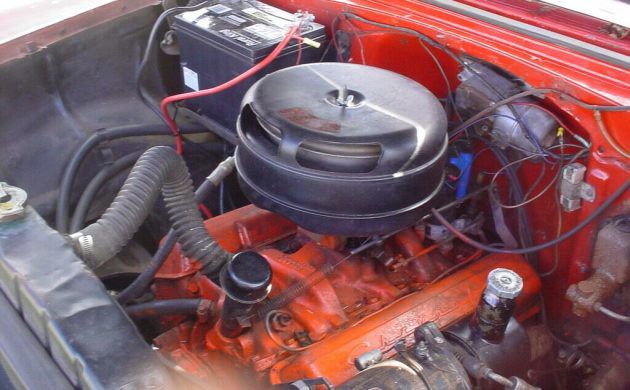 The ad says the engine starts easy and runs well. It appears under the hood to be mainly stock with perhaps some new wiring.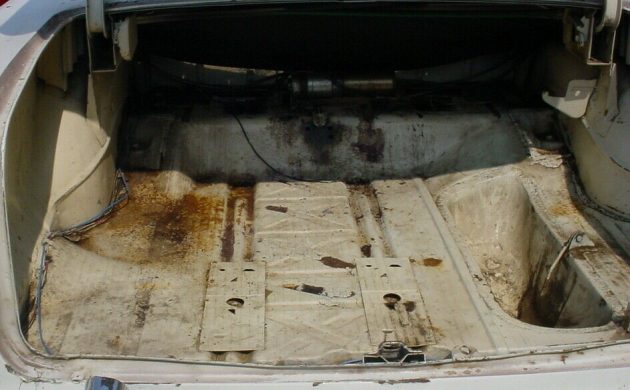 The trunk floor has some surface rust, but it doesn't look too bad. Again, this car could probably be driven as-is for a long time or restored to factory-fresh condition.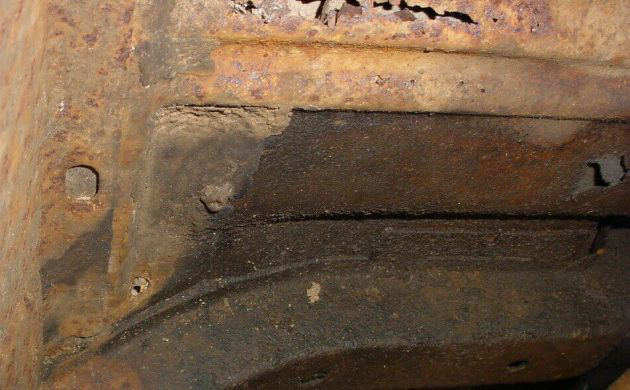 There are quite a few photos of the undercarriage and it doesn't look too bad.  A few minor rust holes, but nothing out of the ordinary for a nearly 70-year-old car. Overall, this looks like a nice car but the title issues may hold back the bidding a little bit. What do you think?