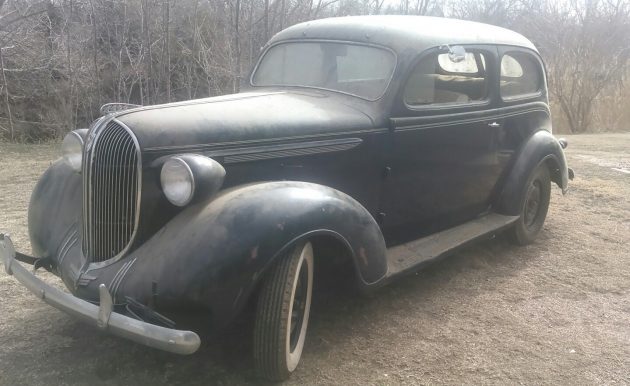 The origin of the Plymouth name for these cars is interesting. Chrysler had purchased Maxwell and needed a low priced car to compete with Chevy and Ford. In 1926 the Maxwell four-cylinder was improved a bit and rebadged as the Chrysler "52". The car needed its own name. Plymouth Binder twine was very popular with farmers, so somehow it made sense to name their new car after string. In 1928 the name was "Chrysler-Plymouth Model Q", and in 1929, just the car was simply Plymouth. This Plymouth is listed on eBay in Kearney, Nebraska for $8,000. That is at least double what the car is worth I think. It was running a couple of years ago and the engine is not seized.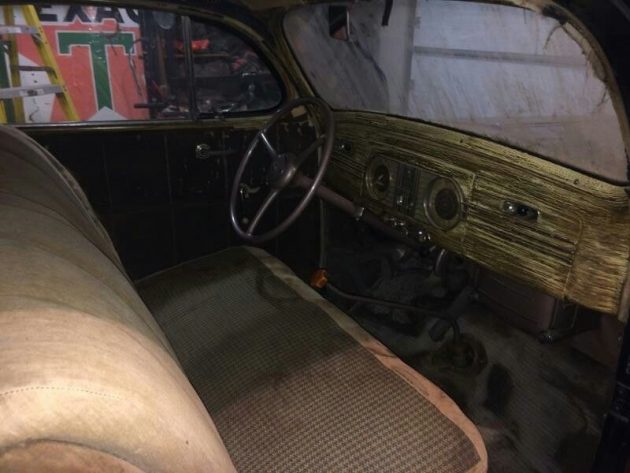 The interior looks dirty but might be usable, but it's likely not nice under the blanket. The seller says much of the interior is in the trunk, but there doesn't seem to be much there except perhaps the remains of the door cards. Apparently a previous owner had a mouse invasion, didn't like the smell and removed some of the interior.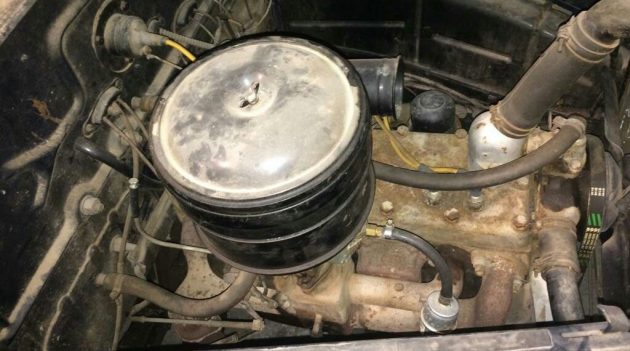 Here's the flathead four, 170 CID with about 40 HP. It ran a couple of years ago and it's not seized.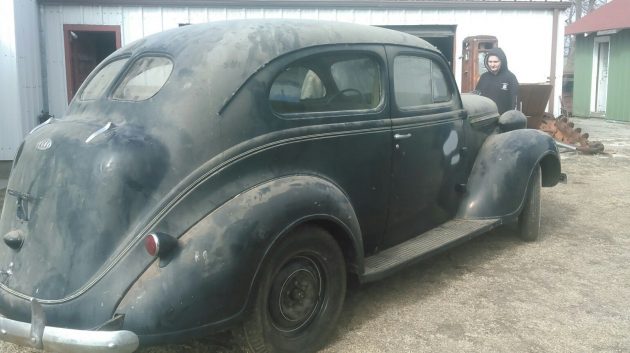 This seems like a great old car to save if the price was reasonable. It might not take much to make this a great driver, dents, primer and all. The dark blue paint might polish out and look really nice in some places. The interior is surely going to need to be completely redone. Perhaps this would make a good basis for someone's hot rod. Does anyone have an idea how the mice would have caused the rust on the quarter panels as the seller says?