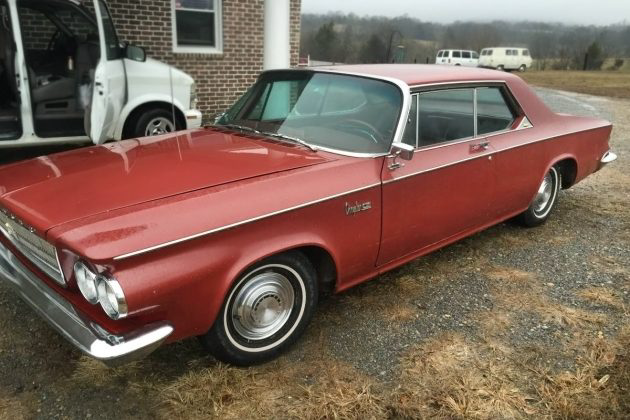 Here's a heck of a find, it's a 1963 Chrysler Newport two-door hardtop. This entry-level Chrysler can be found on Craigslist in beautiful Gallatin, Tennessee with an asking price of $4,000! Here's your chance, "two-doors-too-many" folks! Hagerty lists a #4 "fair" 2-door Newport as being valued at $5,300 and a #3 "good" 2-door Newport as being worth $8,000. What is this one worth? $4,000 seems like a steal to me. Thanks to Rocco B for submitting this great Newport!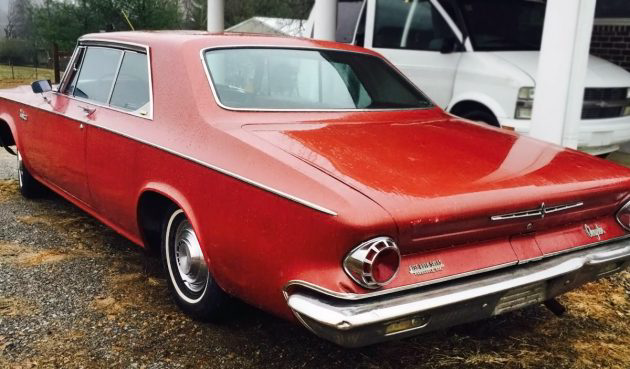 The seller has even lowered the asking price from $4,500 down to $4,000. I don't know how this one is still available, but it is. You can see a couple of dings in the rear bumper and there's some rust on the bottoms of the quarter panels, but overall it looks like a very nice drive-as-you-restore car to me. They list the mileage as being 62,000 miles but the odometer shows 42,032. I'm not sure why that is, but either one would be very low miles. Heck, even 162,000 would be low miles, in my world. Wait, 262,000 miles would be low miles, too!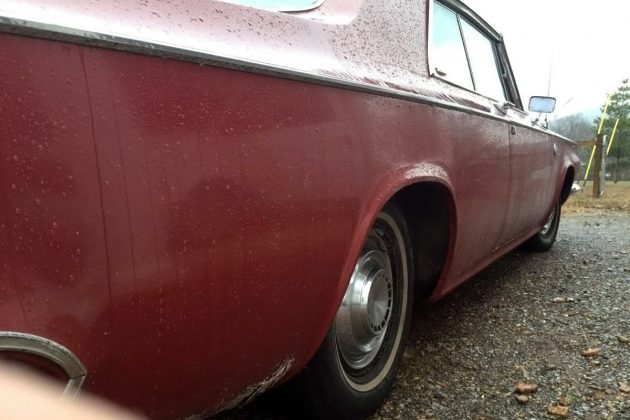 You can see some rust here, and buying a car in the rain is always a risky proposition. Or, when the photos have been taken with the car being wet. Chrysler offered the Newport as an entry-level car beginning with the third-generation cars in 1961. It was a similar strategy to what some high-end car makers are doing today, such as BMW and Mercedes-Benz, by offering folks without a bank vault full of money an opportunity to get in on their brand and/or "brand image". The problem with that scenario is that sometimes it can cheapen the persona of the entire brand when entry-level vehicles are offered. Unfortunately, that's what happened with the Newport and with Chrysler's high-end luxury car image. Chrysler was hoping to keep a lot of their former recently-discontinued DeSoto vehicle owners in the family. It worked in that regard as the Newport line was the highest-selling Chrysler, but Chrysler was viewed by some as no longer being an exclusive brand.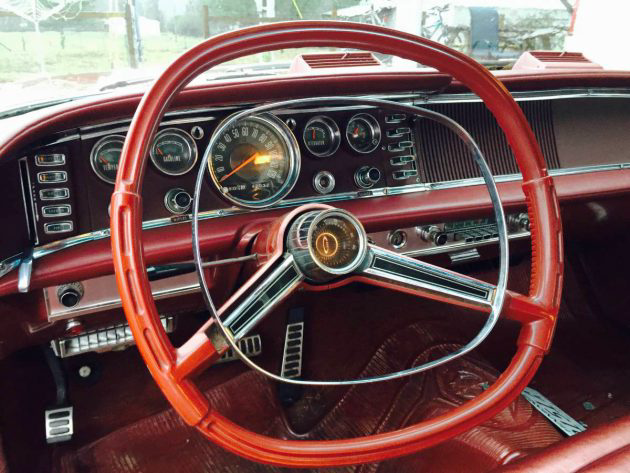 This is the point where I throw in a few 2014 catch-phrases, such as, "Really?!" "Seriously. Seriously??!" How this car hasn't been sold yet with this drop-dead gorgeous interior is beyond me. Have you ever seen a nicer interior in a 54-year old car? I would have to say that I have not, this is by far thee nicest and most desirable interior that I have ever seen in a $4,000 car, without question. The seats are literally like new, as is the super cool steering wheel, as is the dash, as is the headliner, and everything else. Unreal. It even has AC! There are no engine photos as is often the case with CL ads, but this one has Chrysler's "361" (360.8) cubic-inch V8 with around 265 hp. I recently got called out for listing a '55 Chevy engine as a "236" when I was rounding up from its actual 235.5 cubic-inch displacement. So, is this engine a 360 or a 361?
Doesn't this car seem like a heck of a deal? Have you ever gotten a nicer 50+ year old car for $4,000?