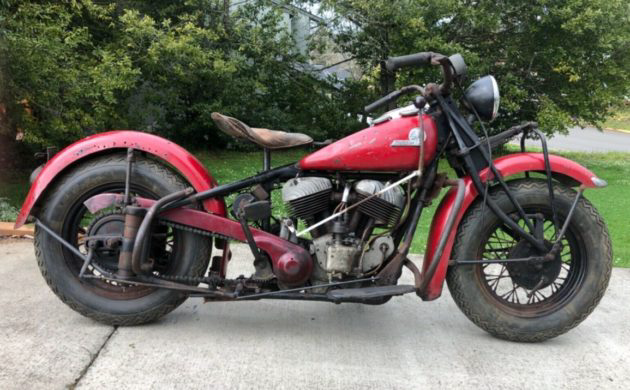 During World War II, most U.S. manufacturing was geared toward the war effort and production for civilians was very limited. Some items were able to be siphoned off if they were considered "essential use." Basically, if a law enforcement agency, U.S. Postal Service, government office, or other entity needed an Indian motorcycle, they could get one under an "essential use" exception. Apparently this 1944 was one of those bikes. The seller says it was purchased as surplus in 1950 and it has bounced around from owner to owner ever since. It can now be found here on eBay with a current bid of $17,300 and the reserve hasn't been met yet. Currently located in Eugene, Oregon, this bike looks very original and even work that was done has aged well. Have a look at this cool classic.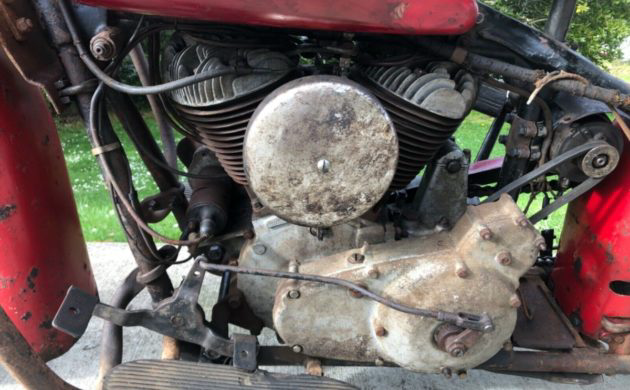 Like the rest of the bike, the engine is a little crusty but has awesome natural patina. The seller says the engine is free but doesn't think it has run "in decades." The originality of parts is a big deal with these bikes and can make or break the value. This one is said to have the correct carburetor and cylinders. The engine and transmission also apparently have no damage or repairs aside from a few chipped head fins.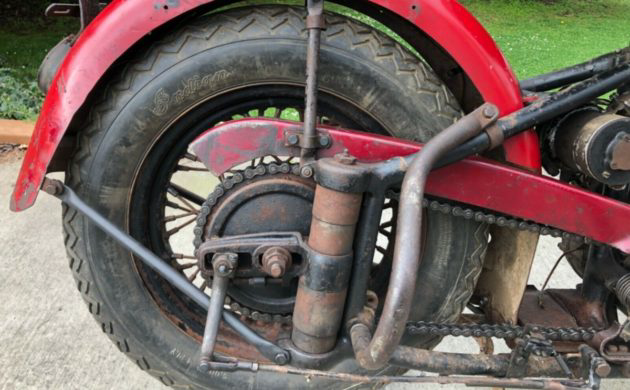 The seller says the chain guard wears its original paint. You can see it's a slightly darker shade of red than the fenders. Apparently the bike was repainted sometime before 1953 and the seller has removed some of the "new" paint on the tank to get down to the original Indian paint. Overall, this bike looks like a good project for someone with a huge up-side. What do you think?