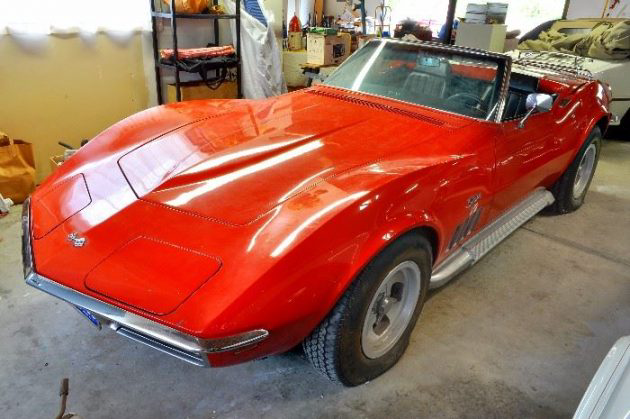 I'm not a big estate sale guy, but I have to admit that they can be pretty appealing, especially in smaller towns without professional companies setting them up and pricing everything. Some great bargains can be found among the old plates, broken, elk-pattern velvet couches, and leisure suits. It's a rare estate sale that I go to that has vehicles, other than Fisher-Price cars or kids' bikes. This multi-million dollar estate sale, starting on Tuesday, April 18th, is listed on EstateSales.net and is in Carlsbad, California. They have a few very nice looking vehicles up for grabs! Thanks to Andrew N for this tip!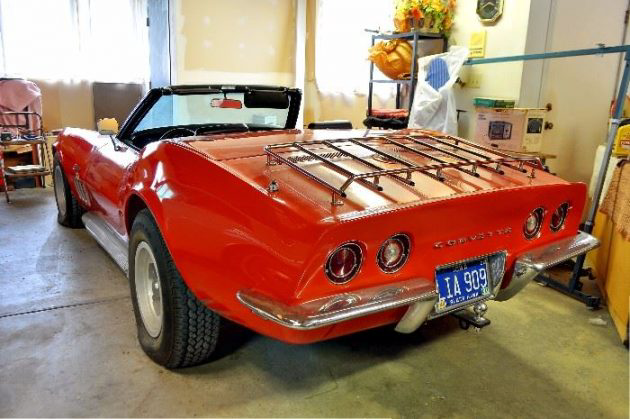 This 1969 Corvette has 27,000 miles and a 350 V8. It looks like it's brand new, other than having low tires from being in storage for the last decade. The sellers don't know if it runs or not and it's being sold as "non-op and as is" and the asking price is $21,000 or best offer.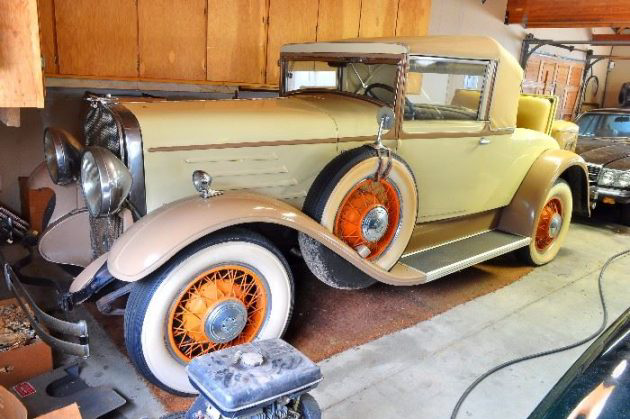 Here's a gorgeous and unusual car, it's a 1930 air-cooled Franklin Series 14. This car has been totally restored, but like the others, it hasn't been driven in a decade so the next owner will have to go through the systems. What a beautiful car! And, a potential bargain as the asking price is $29,500 or best offer.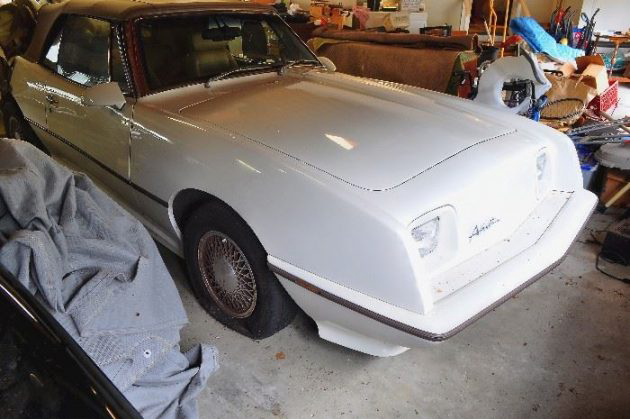 This 1989 Avanti has 81,000 miles and has also been stored and not started for a decade. They're asking $14,800. The original Studebaker Avanti broke 29 speed records at Bonneville Salt Flats and the later cars were powered from anything from GM to Ford engines and chassis.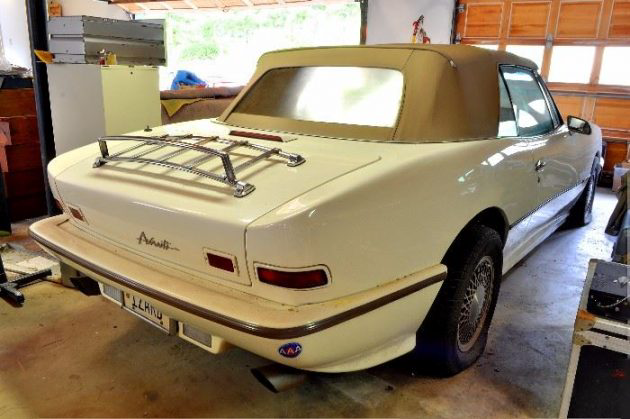 The Avanti had an interesting life, to say the least. After the first run by Studebaker for about 18 months, in 1962 and '63, there were five subsequent owner groups who tried to keep the Avanti going, all the way up to 2006.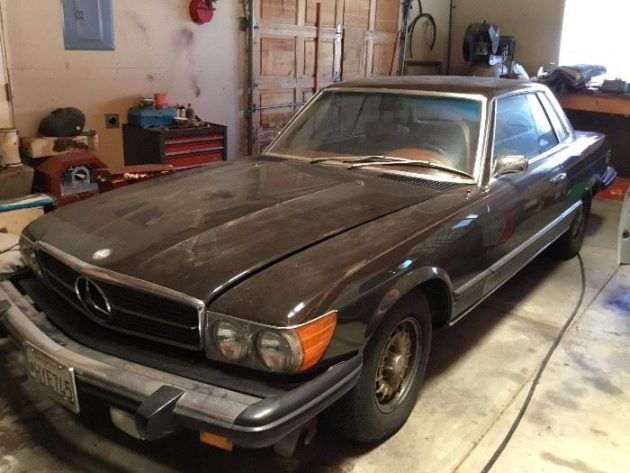 This 1974 Mercedes-Benz 450 SLC appears to be in similar superb cosmetic condition as the Corvette, Franklin, and Avanti were, but like the others, it hasn't been started in 10 years. They're asking $7,900 or best offer. These are very nice cars. Hagerty lists a #4 "fair" condition SLC as being worth $5,700 and a #3 "good" condition SLC as being worth $9,600, so this car is probably priced right. If the mechanicals can be brought back into shape without a total, and expensive, restoration, this could be a good buy.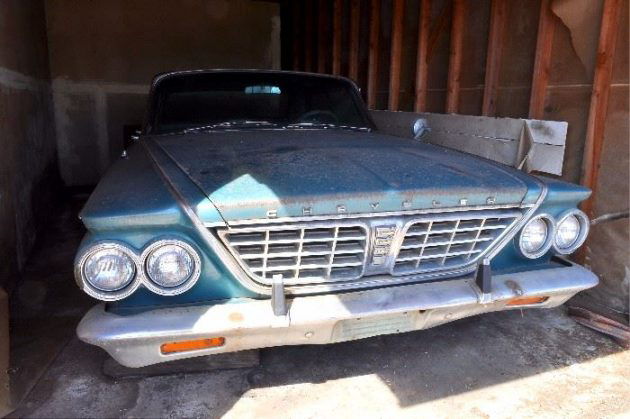 This 1963 Chrysler New Yorker is in #6 condition, according to the listing. This car has been stored the longest at 15+ years without being started. You can see that it's not in the same great cosmetic condition as the other cars are so there'll be a lot of work to do on this one. But, as such, the asking price is $700 or best offer! Hagerty's #4 "fair" value is $5,000 and their #2 "excellent" value is $11,800, so if a person could do most of the work him/herself, this could be a fun project car. Speaking of New Yorkers, they also list a 1988 New Yorker for $500 and a couple of trucks and a whole bunch of nick-nacks / doo-hickies / jim-cracks / thing-a-ma-jigs / what-nots / etc. Some very strange, and some very desirable if you're a collector of all things breakable… But, we're here for the cars! What do you think about this stash? I think they're all pretty desirable cars and the prices don't seem out of line at all, do they?