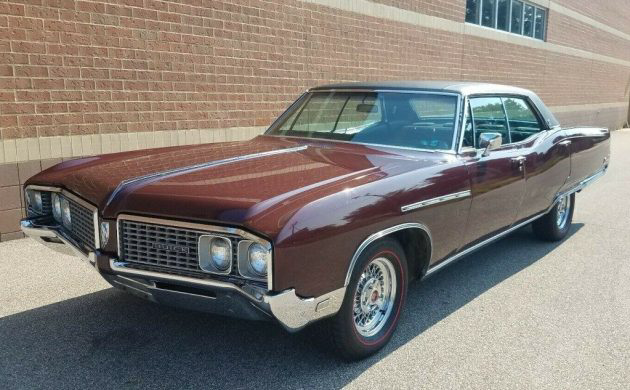 As the owner of a 1969 Lincoln Continental, it should come as no surprise that I like classic luxury cars. I do, however, wish the Lincoln were a bit simpler. I've long thought the Buick Electra could be that perfect balance for me between luxury and simplicity. This 1968 Buick Electra 225 was sent in by a Barn Finds reader who found it here on eBay in Cleveland, Ohio. With 28 bids tendered, the current high bid is $7,300 on this no reserve auction.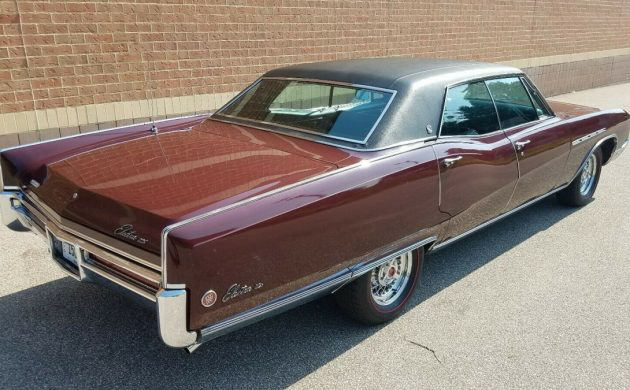 Not only do I like classic luxury cars, but I'm also a big fan of the 4-door hardtop. This Electra is checking the right boxes for me. 1968 Electra production was strong at a little over 125k units and the 4-door hardtop was a popular choice – 66,222 of all 1968 Electras were 4-door hardtops.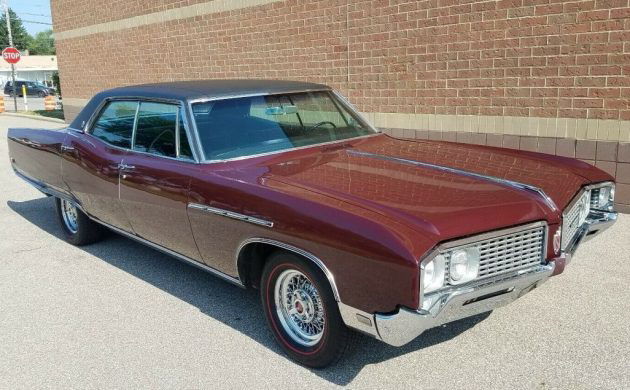 This Electra has a claimed 26k original miles. Based on its condition alone, that's believable. The Maroon Metallic paint has held up well and shines bright, but the seller notes some paint checking. All body panels are original. The seller says those are Dayton wire wheels and they are new, but the original wheel covers are included. If I were the high bidder, I'd be going back to those original wheel covers with some whitewall tires, but I'm a purist at heart.
The 26k original miles really shows inside. This interior is in excellent condition. The black seats look unused. The dash, although boring in design, looks perfect. The full-width floor mats, which I assume are original, do show a little wear, but what little carpet I can see around them looks great. This is a clean, comfortable interior where I'd feel right at home logging some miles.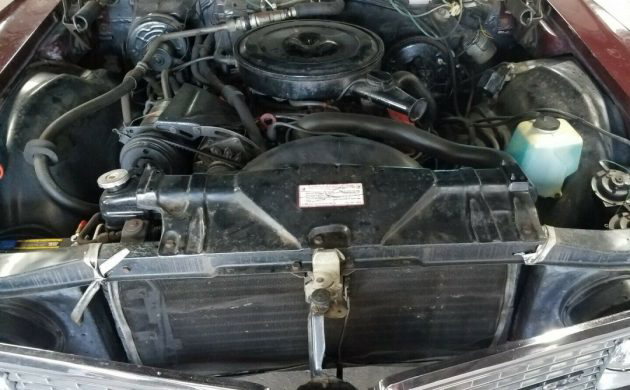 The seller tells us that everything on this Electra is "in proper working order" and it "runs and drives great." They also say this is a numbers-matching car, so that should be a 430 cubic-inch V8 under the hood. Power is sent to the rear wheels by a column-shifted automatic transmission. You'll benefit from such luxury items as power windows, power seat, and air-conditioning.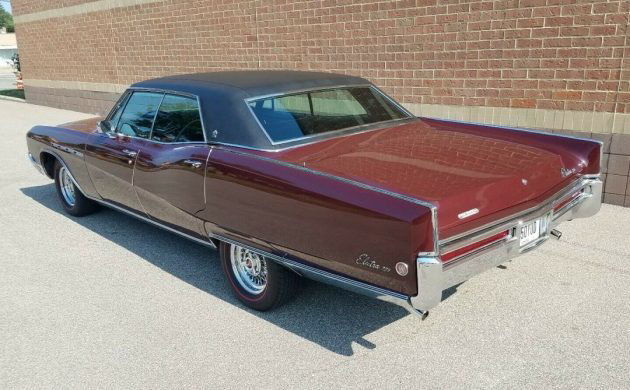 My only nit to pick with this Electra is the wheel choice, which is easy enough to change. It appears to be a well-preserved low-mileage example of a classic luxury car. The other big plus for me is it's a 4-door hardtop. I know I'm getting very specific, but does anybody else like classic American luxury 4-door hardtops?