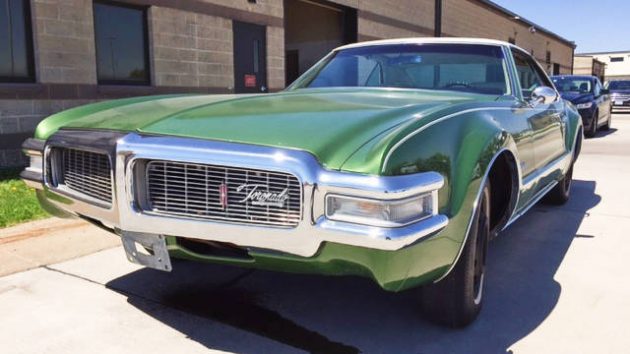 Of all the front wheel drive cars I've had the opportunity to drive, the Olds Toronado still impresses me the most. With so much car and 430 cubic inches of engine, there is a lot happening in the front of one of these, yet they handle surprisingly well and are quite comfortable to drive. Reader Rupert E has already done all the needed work to get this '69 Toronado back on the road, but it's time for someone else to enjoy it. He's asking $16,000, but this looks to be a very nice example and is ready to hit the road. If you'd love to give it a new home, be sure to send him a message via the form below.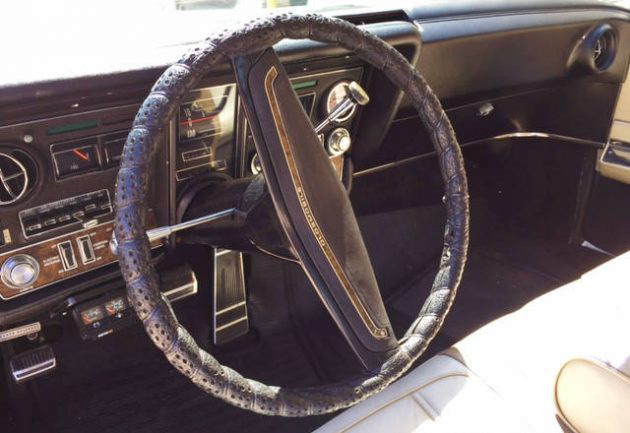 From Rupert – This 1969 Olds Toronado is a full-sized front-wheel-drive automobile, it's wheel base is 119 inches. It currently has 76k miles on the odometer and is an unmolested vehicle. Standard equipment includes: 6-way power seats, power brakes, electric clock, full carpeting, courtesy lamps, power steering, power windows-antenna-trunk-wonder bar radio, Flo-Thru Ventilation and Turbo-Hydromatic transmission.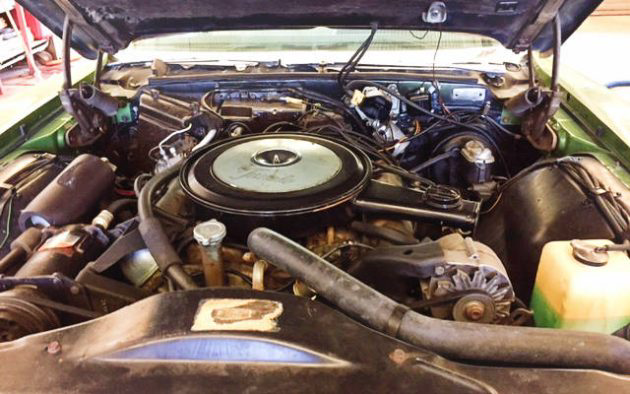 Upholstery is vinyl. It has new brakes, the engine has been tuned up, A/C works, 6 new shocks installed and a new battery. The 455 cui V8 is equipped with a 4 barrel carburetor. Very tight and solid ride. The interior is in great shape with the headliner, door and kick panels looking untouched as is back deck area. I have done all the heavy lifting to preserve this gem, now its time for someone else to enjoy her.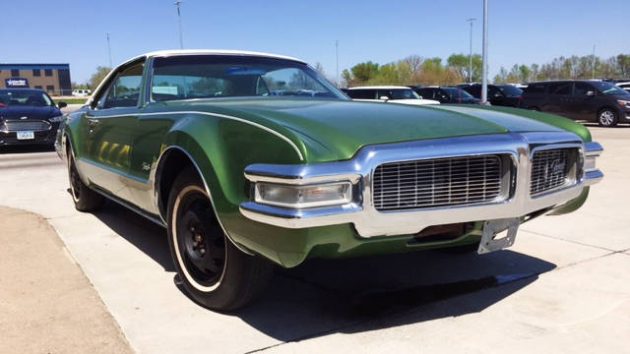 The Toronado certainly wasn't the first front wheel drive American car ever built, but it definitely had one of the biggest impacts on the future of automotive engineering. The design saw several evolutions, updates and was downsized, but it survived all the way up to 1992. Sadly, later cars just weren't nearly as cool as the first generation was.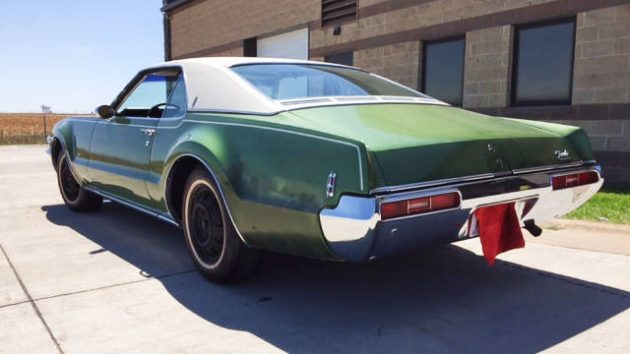 Honestly, these cars look great and you can't complain about having 375 horsepower and 500 foot pounds of torque on supply. I know having it going through the front wheels doesn't sound as cool as having it at the rear wheels, but these things can do some impressive burn outs if that want to!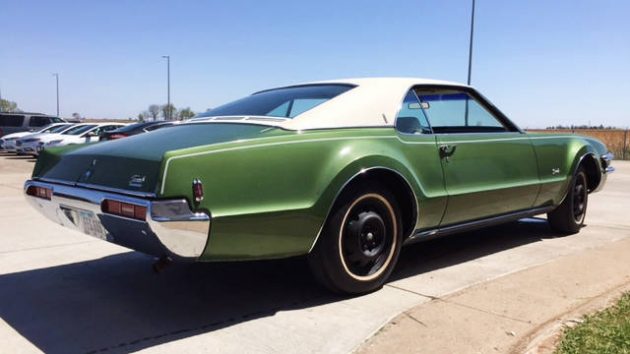 Special thanks to Rupert for listing his Toronado with us! I for would would enjoy having this as my daily driver, but what about you? And if you happen to have a well preserved classic that needs a new home, please consider listing it with us!
Asking Price: $16,000
Location: Cedar Rapids, Iowa
Title Status: Clean
Mileage: 76,404