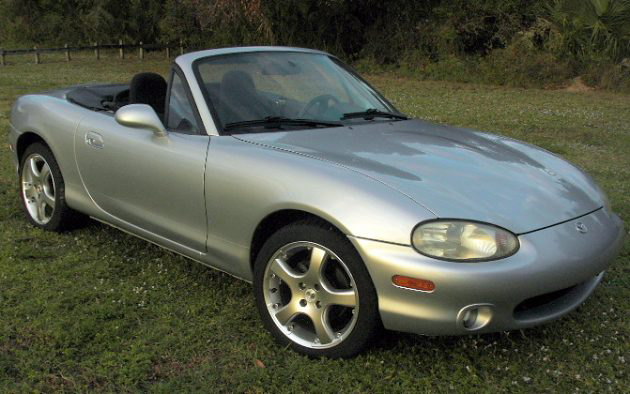 This car is newer than what we normally feature, but if you want a reliable roadster, you really can't go wrong with a Miata. They provide the open air experience of a British sports car without leaving a puddle of oil on the driveway. Plus, you can't beat the fun to dollar ratio found here. With so many still on the road today though you can be picky when you go shopping. I wouldn't be afraid of a high-mileage Miata, but this 39k mile example is probably a better place to start.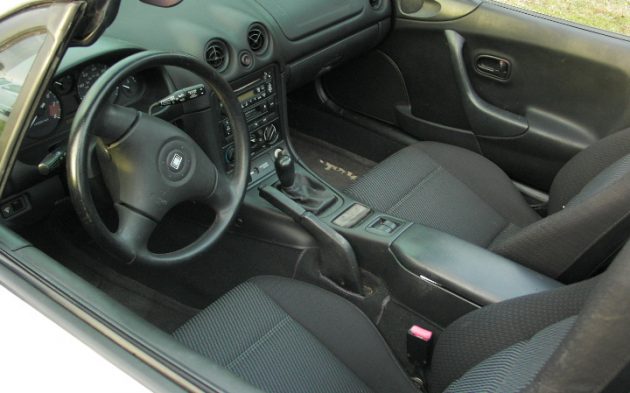 Miata engines are generally robust, so the biggest benefit of buying a low-milage car is less wear on the interior. Apart from the faded ashtray lid, things look very nice in here. Someone has added a MP3 input, but otherwise everything appears to be original. No sense in buying one of these without the slick 5-speed so it's nice to see the stick. These cars offer many more modern conveniences than their British forefathers. Power windows and air conditioning may not really be necessary in a roadster, but they are nice to have.
The top has been replaced and the body looks great. If you worried about the "chick" car stigma that Miatas sometimes carry, you just need to take a test drive. One blast up a twisty mountain road was all it took to convince me that these are serious little sports cars! This one is located in Palm Bay, Florida and I'm sure Edward H would be happy to take you for a spin if you're interested. He would like to get $6,750 and you can use the form below to contact him.
Thanks for listing this with us Edward! We hope it goes to good home where it will be enjoyed. If you have a low-mileage classic that you are thinking about selling, please consider listing it here on Barn Finds!
Asking Price: $6,750
Location: Palm Bay, Florida