As some of you likely know, I am helping to clear out a large collection of salvage and project vehicles from a private owner. You can read more about the collection here. As we move ahead with the process, I'll be listing some of the more interesting cars individually, which will also help readers see more info about specific vehicles they may be interested in. Here's the next vehicle we'll feature, which is a rare Howell Craft VW-based dune buggy, modeled to resemble the popular Meyers-Manx kits of the era.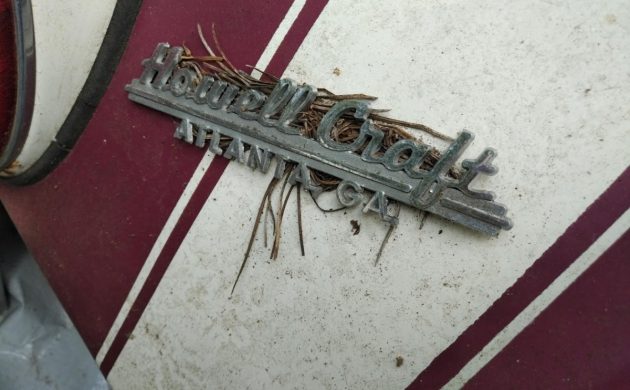 What Makes it Special? We all know genuine Meyers-Manx cars have been enjoying a steady uptick in values – with some of them fetching well into the five-figures. There are also numerous poorly-done replicas out there with odd proportions and attempts to modernize them that almost always look terrible. This Howell Craft was manufactured in Atlanta around the same time the Manx cars were on the road, and does a nice job of resembling the real thing with the cool factor that's only possible with kits built in-period.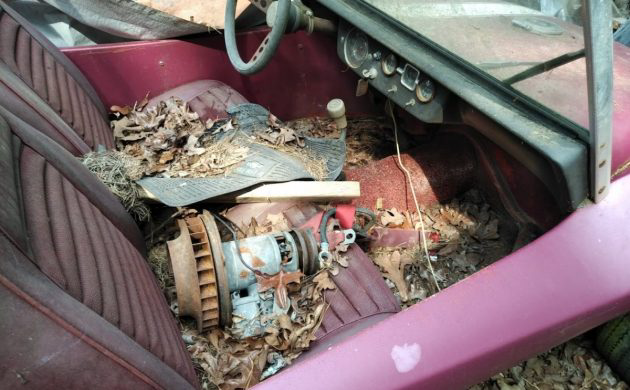 Body Condition: Since it's fiberglass, body condition remains excellent, and from what I could see of the pan, that looked quite solid as well. There is a broken piece of fiberglass at the leading edge of the passenger side fender, but it's very minor and easily repairable. The Howell Craft has been repainted at some point, with the current red and white scheme covering a former orange and black paint combo.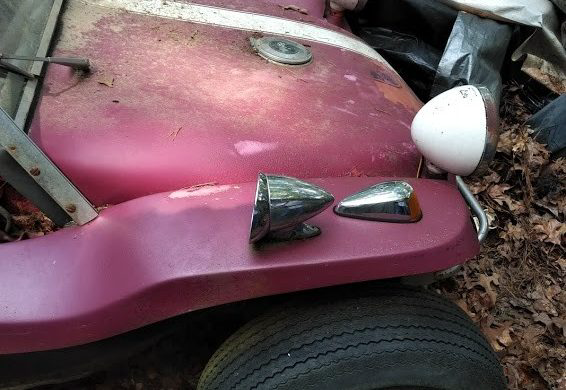 Mechanical Condition: The Howell Craft's engine has been removed, but it's stored nearby on a pallet. It does spin freely but it hasn't run in several years. The engine will come with the vehicle but the seller has over a dozen VW parts cars on site if a different motor is desired. The dune buggy does roll freely; brake and clutch condition are unknown.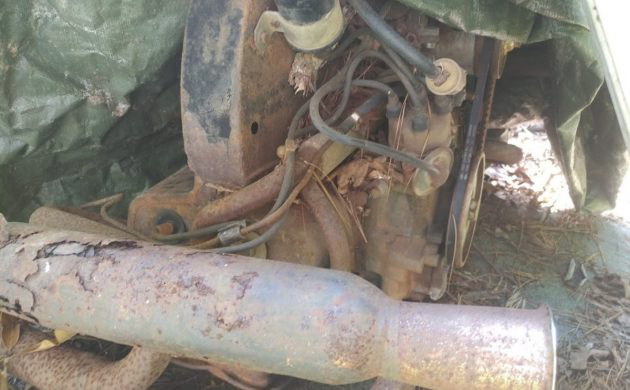 The Howell Craft a neat piece of kit, with a complete interior, dashboard, gauges, and some fun period trim items, like the wing mirrors and chrome bumper guards. The windshield is also free of damage, and it does present as a largely complete example that's in need of mechanical freshening. The body and interior look like they're just a good cleaning away from being usable, and the Howell Craft was one of the vehicles fortunate enough to be stored under cover while on the seller's site.
Price: $3,000 OBO
Location: Northwest Georgia
Mileage: TMU
Title Status: Bill of sale only
Do you have a low mileage survivor parked in your garage, shed or barn? Does it need a new home? Please consider listing it here on Barn Finds!
Have something to sell? List it here on Barn Finds!