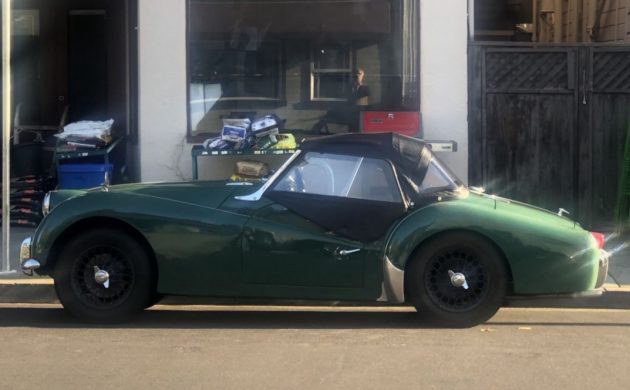 Classic car enthusiasts are a hardy group of people, and they tend to be passionate about their cars. However, some people can take this passion to a higher level when they tackle a restoration project. That seems to be the case with the owner of this 1958 Triumph TR3. It has been beautifully restored, but the owner has decided to part with his pride and joy. It is located in Mill Valley, California, and the owner has listed it for sale here on Barn Finds Classifieds. You can take this classic British sports car home for $19,000.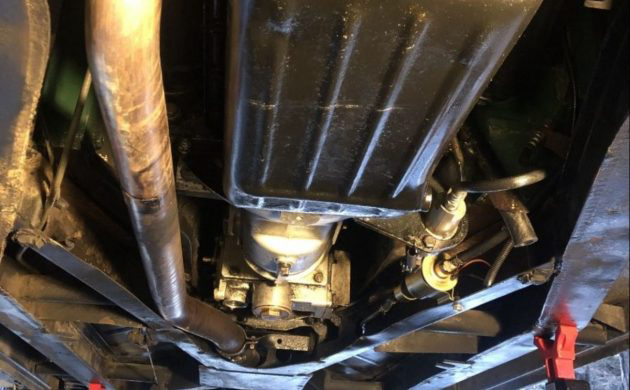 Introduced in 1955, the Triumph TR3 remained in production until 1962. The model underwent its first upgrade in 1957, and while not officially badged as such, it became known as the "TR3A." This Triumph is one of those cars, and it demonstrates my belief that the difference between a good restoration and a great one comes down to an eye for detail. The owner performed most of the work himself, and the result is a British Racing Green sports car that presents beautifully. His cause was aided by the fact that he commenced the process with an essentially rust-free vehicle. There was some surface corrosion, but this was sanded and treated to ensure that it couldn't deteriorate any further. The owner hand-sanded every square inch of the car before he applied the fresh paint, and the result is panels and paint that are close to perfect. The Black soft-top is in excellent order, while the chrome and trim shine beautifully. The underside of the Triumph is spotless, with no signs of any rust or corrosion. The focus of this restoration was on maintaining as much of the vehicle's originality as possible. To this end, most replacement parts were OEM components, while every original nut and bolt was subjected to a "tap-and-die" treatment to ensure that all of the threads are perfect. That sort of attention to detail reflects the approach of a passionate enthusiast.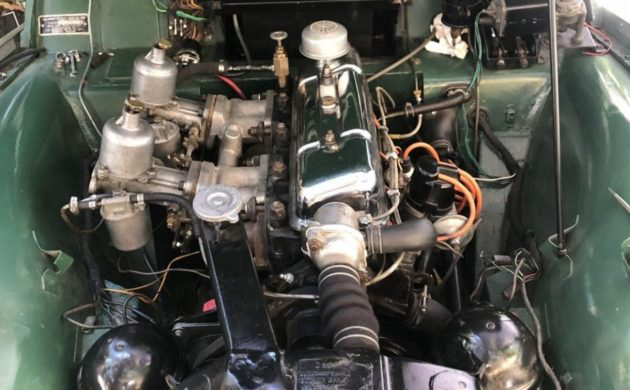 Classic British sports cars from this era were never renowned for possessing heaps of power, but Triumph made some attempts to address this perceived shortfall with the TR3A. Under the hood, we find a 1,991cc 4-cylinder engine fed by a pair of SU carburetors. This four is an evolution of the engine that saw duty in the TR2, and where that car pumped out 90hp, this one jumps into double figures with 100hp. Top speeds between the two models were neck-and-neck, but the TR3 shaved more than a second off the 0-60mph time. Bolted to the back of this little four is a 4-speed "crash" box with overdrive. The owner drives the TR3 daily, and he says that it has been completely reliable in the year since the restoration was completed. He says that he has taken it beyond 90mph a few times and feels that it has more to give. When it was released, the TR3A had an official top speed of 102mph, and I can't see any reason why this one couldn't achieve that figure today.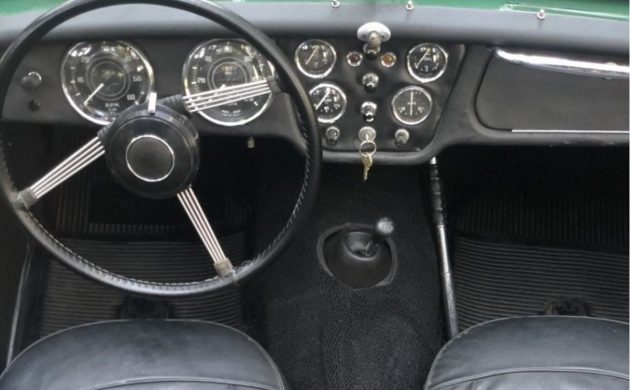 The TR3's interior presents as nicely as the rest of the car, and it has no immediate needs. It appears that it has been treated to new seat covers and fresh carpet. The covers have stretched slightly, which is not uncommon. A few hours in a home workshop could see the buyer giving them a bit of a tweak, and they would look as good as new once again. The dash is spotlessly clean, while the leather-wrapped "banjo" wheel is in as-new condition. The owner states that he sourced any replacement parts from Moss Motors and The Roadster Factory. Both companies are renowned for the quality of their replacement parts, so there shouldn't be any issues with those components. Everything works as it should, except for the odometer and the fuel gauge. This might be a slight inconvenience, but the owner has devised an ingenious solution to the fuel gauge issue. He uses a yardstick to "dip" the fuel in the tank. It works out that each inch on the stick equals a gallon in the tank, so it isn't hard to work out what is left there. If the truth is known, this system is probably more accurate than the original gauge, and it adds to the car's quirkiness.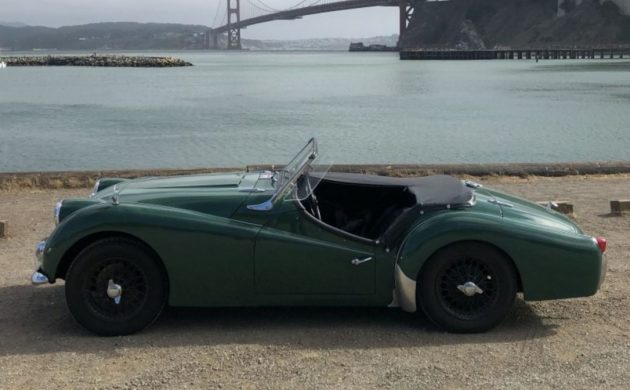 I admit that I really like this 1958 Triumph TR3, and under different circumstances, it is a classic that I would love to have parked in my workshop. I can't do that, but my loss could be your gain. This is a classic British sports car that is ready to be driven and enjoyed, and it is a vehicle that would seem to need nothing. Given its overall condition, I also believe that it represents one of the most affordable examples of the TR3A that you are likely to find on the market today. It isn't uncommon to see nice cars sell for well over $20,000, although $30,000 is not out of the question for the right vehicle. This one is being offered for considerably less than both of those figures, and with Summer on our doorstep, this might be the right time to park this beauty in your driveway.