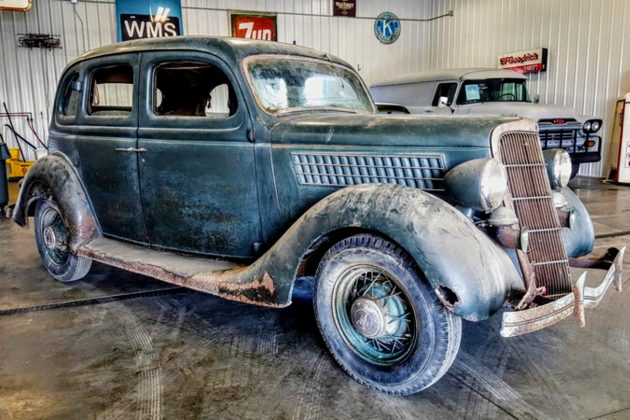 Appearing as a proverbial Barn Find, this 1935 Ford Model 48 sedan is all original and as found. Solid overall, with some focal areas of rust, this V8 powered Ford seems like a reasonable deal for the $5,900 buy it now price. Check it out here on ebay out of Upper Sandusky, Ohio.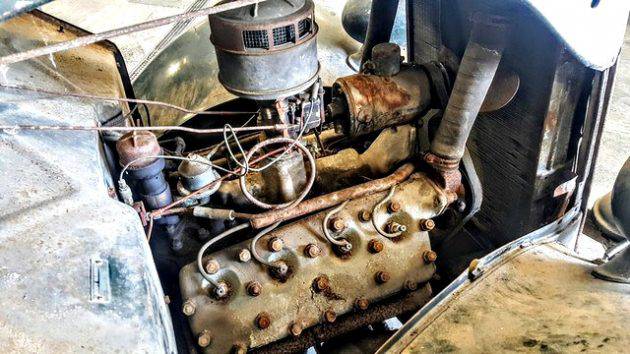 Complete with everything including some extra dirt and dust, this flat head hasn't run in a very long time. The seller has not attempted to turn the engine over, so there is no word as to whether or not this engine is seized.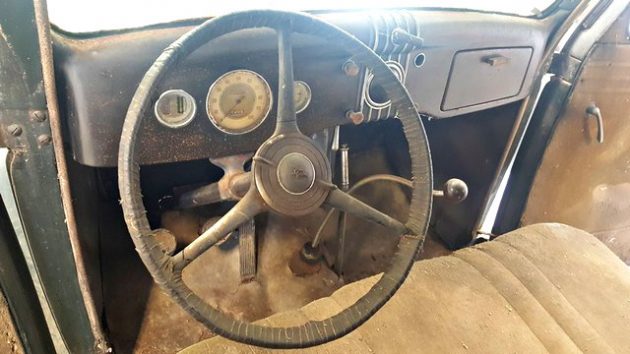 Inside is a very original interior that really makes you wonder what happened to this old Ford for it to have wound up parked? The steering wheel is cracked, where someone cleverly wrapped the wheel in tape. The factory seat upholstery and door panels are in place, but are heavily dirty, and likely cannot be saved. All of the interior trim, and pieces appear in place, and the dash although lightly covered with surface rust, has a nice appearance with no major damage.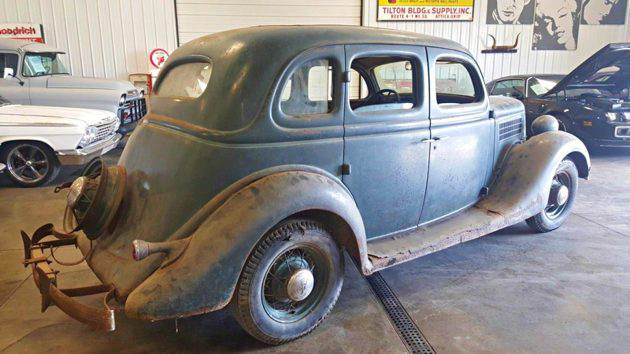 The exterior has held out rather well through time but there are a few problem areas to point out. The front fenders and running boards have a fair amount of surface rust, and there is a baseball sized rot area in the passenger front fender. There is various surface rust all over this Ford, but little in the way of rot. The under body is covered with surface rust, but the surface rust is pretty thick, where the metal appears to have become thin. One problem that is not so pretty is dent in the rear section of the body near the rear window. It would appear something fell, or punched the metal, causing a small rip in the steel. This isn't pleasant, but it certainly isn't the end of the world for this Ford. Looking to make a great and fun project, would you jump on this fairly priced Ford?