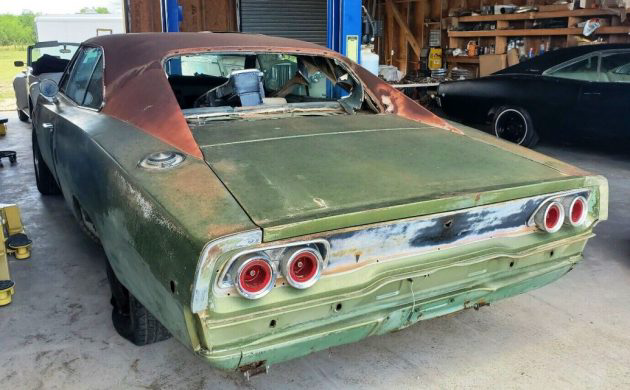 Just as poppies sprung forth from the bombed-out soil of post-WWI France, second-generation Chargers pop onto the Internet with remarkable regularity, many with PTSD from their own war stories and prompting questions about tales left untold. This 1968 Dodge Charger in Atascosa, Texas, long ago passed over and parted out, could go a number of different ways after today. While the original 383 cid (6.3L) four-barrel V8 is gone, it comes with a date-correct 440 (7.2L). It was no special model but came equipped with air conditioning, tinted glass, bucket seats, and hood-mounted turn signals. The listing here on eBay has attracted at least five bidders and set the market value of this Charger above $10,000. Impatient shoppers can click Buy It Now for $15,000. That number will not shock anyone who has witnessed the power of Mopar Madness.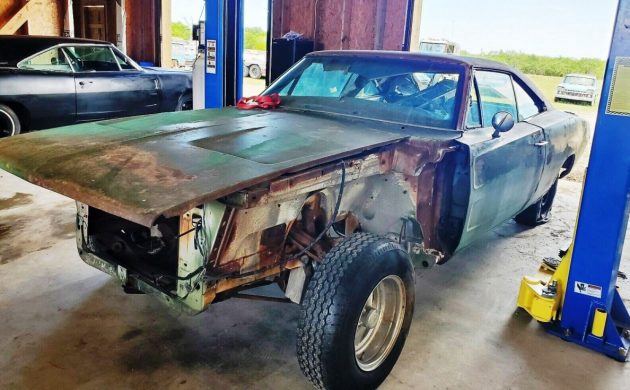 The green paint, green vinyl top, and green interior may be original, but that hue is not known for attracting the kind of green that most sellers appreciate, cash. The '68-only circular tail lights distinguish this first-year gen-2 from its '69 and '70 siblings. The racing-inspired fuel filler adds some bling to the rear quarter. Compliment the seller for pressure-washing or otherwise cleaning up the exterior so potential buyers can see more of their possible investment.
The interior did not benefit from the clean-up applied to the outside, but at least most of what we see here seems to relate to the car itself. The white bucket seat differs from the C6F green interior noted on the fender tag. Thanks to mymopar.com for some details. The seller includes "tons" of parts with the car, though buyers may wish to confirm that their weight exceeds 4000 lb.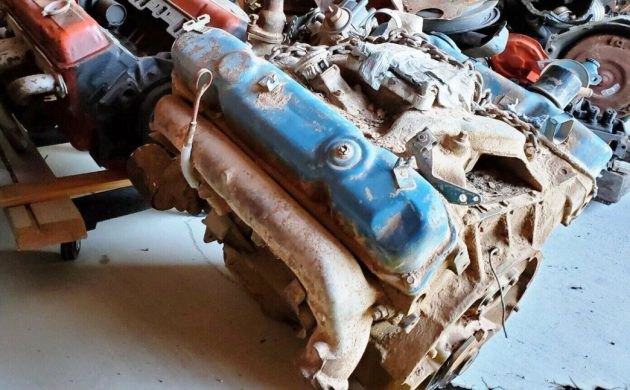 Presumably, the 1968 440 is offered with the car. No word on whether its internal components operate independently or are fused together for eternity. It's relatively academic, though, as engine choice can go in any direction once the original block is gone. I could see this one with a 2006 or later 5.7 Hemi with some bolt-ons and air conditioning, of course, spinning a six-speed manual. Keep the green paint but deck it out with a white interior and white vinyl top. Anything that doesn't remind folks of a movie or TV car is fine by me. How would you finish this Texas-sized project?