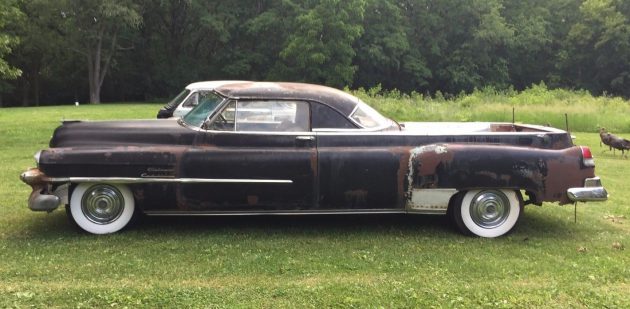 This old Caddy must have been an elegant sight in its day, festooned with flowers in a funeral procession. Everyone (well except the guest of honor) must have enjoyed it. There have been a number of flower cars featured here on Barn Finds, but I think this one is unique with its extended wheelbase and it's flowing roofline. It was built by Meteor Motor Cars. Meteor pioneered building and selling funeral cars directly to funeral homes and was the most popular funeral car in America for many years. This flower car is listed on eBay in Williams Bay, Wisconsin with a BIN of $7,500. Also included are a partially restored parts car and lots of parts.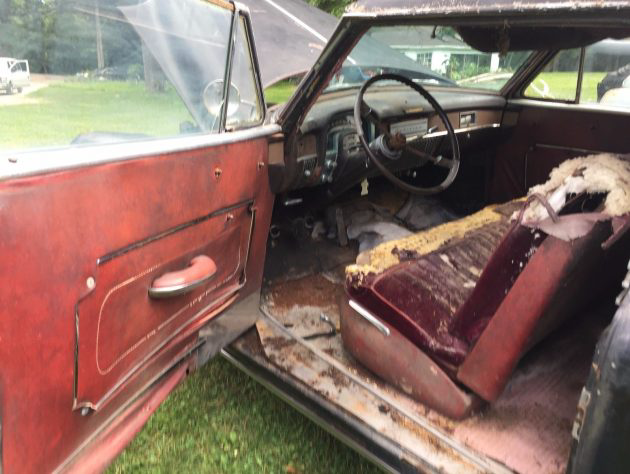 It will take a lot of work and money to restore this old Caddy beginning with the interior. It looks like most of the interior is still there for at least patterns.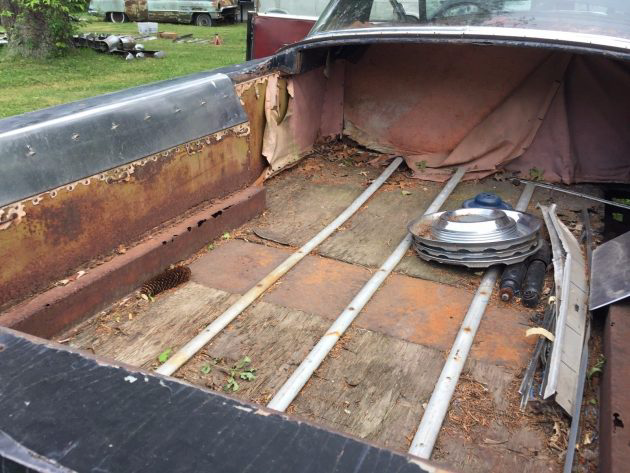 The bed needs rust repair as well as woodwork. It's interesting how the bed extends under the back window. I don't imagine you will be able to find repair panels or replacement wood at the parts store.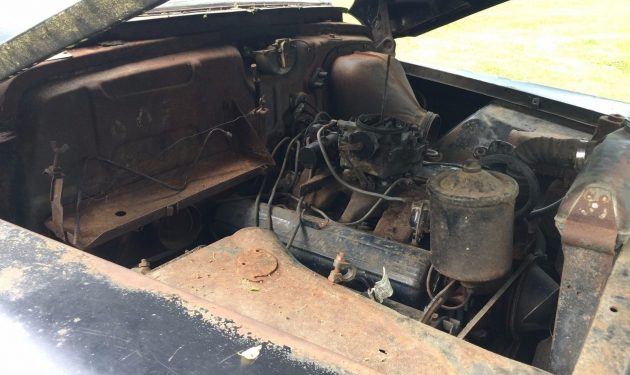 The engine runs. It's got a three-speed manual which shifts smoothly. There appears to be a lot of work to still be done under the hood though.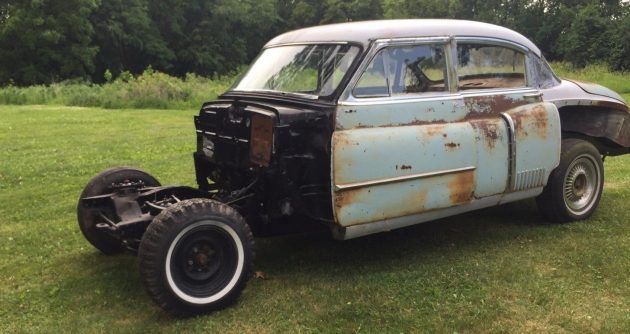 Here's the parts car. There has been a lot of restoration done. Also included are several grills, fenders, and other parts.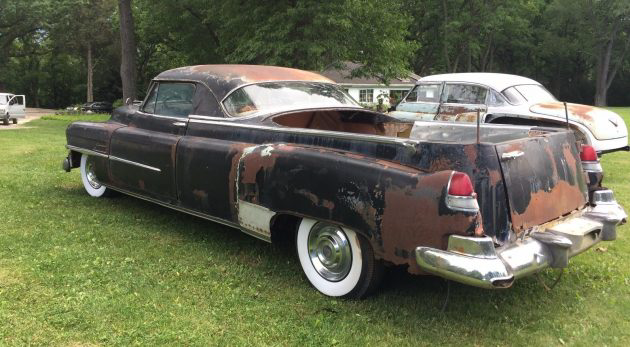 This project would be a big undertaking but the results would be a really unique Cadillac. It is likely there is major rust repair necessary and chroming the grill is going to be expensive. It's going to be a bit easier to store than a fire engine, but what would you do with this stately pickup truck? Perhaps one could leave the patina and restore it to driver condition. It could make a great pickup with a company logo painted on the side. Is there any hope for the parts car? It may be in better shape underneath than this flower car. What do you think? Is there potential here or do you think one would be a "blooming idiot" to take on this project?