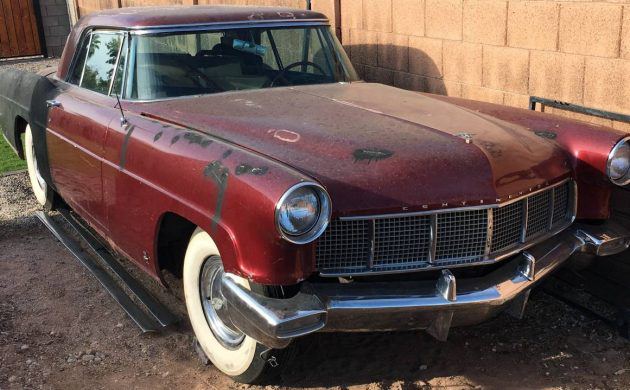 Few may remember the short-lived Continental division that Ford created in the mid-1950s. The Continental Mk II would be its one and only model, built for 1956-57. Their goal was to build the finest car made in America, but Continental as a company failed to find a market and it was quickly retracted. This first year Mk II has had its drivetrain disassembled and many of its parts are stored inside the car in an outdoor location. This could be a six-figure automobile once restored. It can be found in Tempe, Arizona and is available here on craigslist for $10,500. Our thanks to Craig M. Vossler for bringing this tip our way!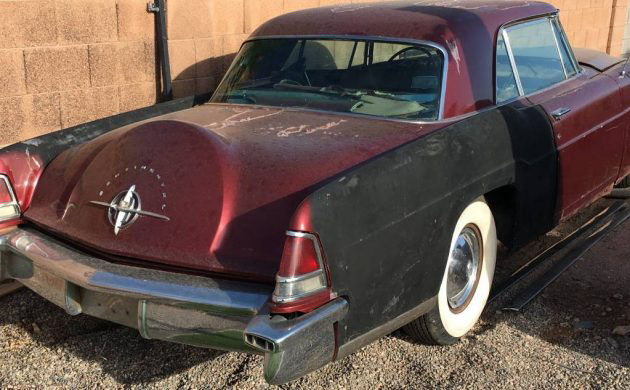 Continental wanted to recreate a legend like the Duesenberg, Cord and or Peerless in order to get one up on the likes of Packard and Cadillac. Their solution was the Mk II, a premium luxury coupe that saw about 3,000 copies built for 1956-57 – and most of those were in the first year. Unlike some of the winged wonders the American automobile industry would start putting out, the Mk II was more conservative with its lack of tailfins, air scoops, chrome moldings, two-tone paint or other "loud" styling cues of the late 1950s. This gave the Mark II a tastefully understated appearance.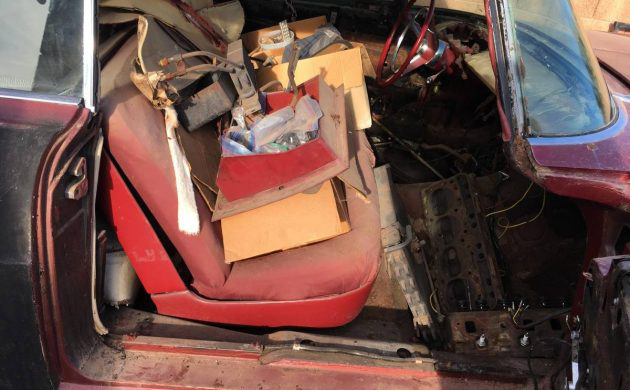 It was a beast of car size-wise, weighing in at close to 5,000 lbs. It relied on Lincoln's standard 368 cubic inch V8 that produced 285 hp to propel the car, but it wasn't going to break any records by taking nearly 16 seconds to get up to 60 mph from a dead stop. It was also an expensive automobile, at just shy of $10,000 when new, which would make it a 100 grand machine today. The seller's car is another find in a desert climate, which has probably enabled it to survive with a minimum of rust (the front fenders will need some attention and the rear quarters look to be wearing older repairs).  The seller tells us the floorboards and trunk are solid, which is good because all the stuff in both locations makes scrutiny difficult.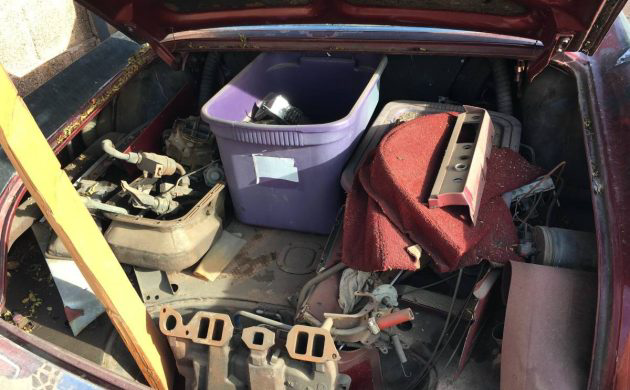 The maroon paint has run its course, while the chrome pieces seem to have held up although there is a break in the grille. We're told the seller thinks the car is complete, whether that which is assembled or the parts in boxes. But the air cleaner and hubcaps seem to have flown the coop. The reported mileage is about 53,000 and something led to the motor and transmission being taken apart. So, whatever is broken will need fixing before it can be all put back together again.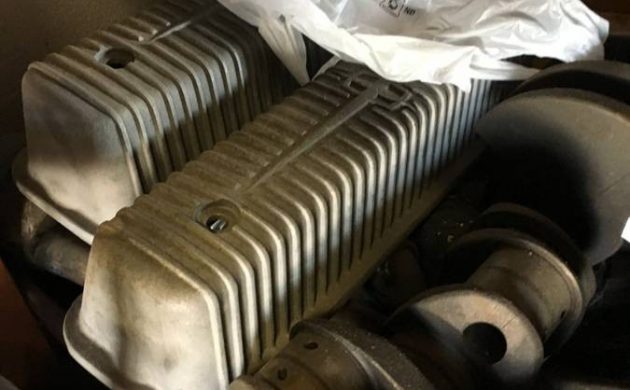 This car has factory air conditioning which even with a premium car like this wasn't installed in great numbers in 1956. Production totals for that year were only 2,556 cars, which may be one reason that top flight examples can go for more than $160,000, according to Hagerty. If you allow this car to be described as in Fair condition, the ante should be no more than the mid-20s. If this '56 is as complete as the seller suggests, the asking price isn't crazy money. But we understand that finding parts for these cars some 65 later is a lot harder than going on an Easter Egg hunt.