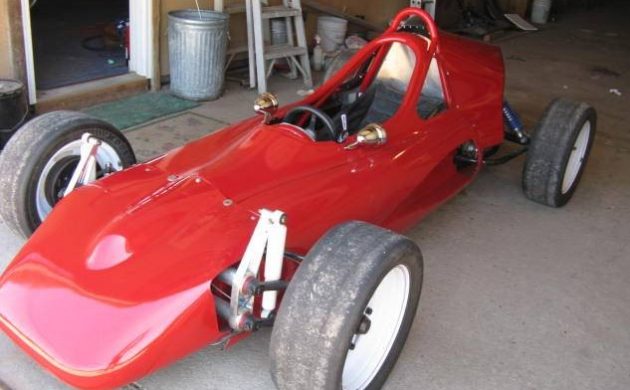 Let's look at something a bit out of the ordinary, how about an open-wheeled race car? No, it's not a Formula 1 or Indy type, it's a bit less ambitious than that but it is a very interesting perspective on what can be done with a basic Volkswagen Type I powertrain and front suspension. Unbeknownst to me is this Caldwell FV, it is located in Lincoln, Nebraska, and is available here on craigslist for $5,000. Thanks to Rocco B. for this tip!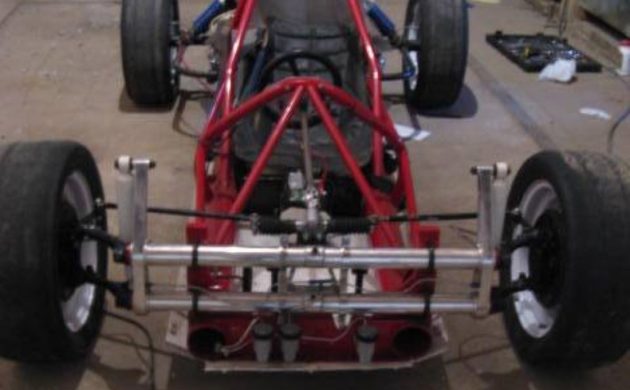 The Caldwell "FV" (Formula Vee) Series was the creation of Ray Caldwell's "Autodynamics" and produced in various versions from 1963 until 1971, totaling about 800 units. Autodynamics was vested in some serious racing creations beyond Volkswagen powered cars, up to and including chassis design for the 1970 SCCA Trans-Am series Dodge Challenger. Caldwell's earliest VW compatible models were known by the designation D-1 MK1. The seller does not list a model or model year other than to state that this example is from the early '70s so it is probably a D13 model which were among the last FVs assembled in 1971. Autodynamics continued its existence until 1975 before closing its doors for good.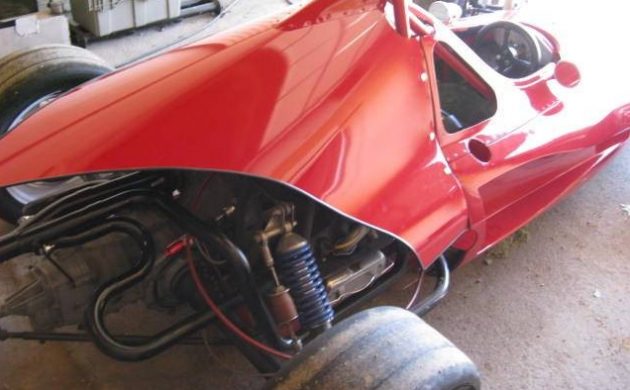 The seller references no provenance, just that this example has recently been restored with a rebuilt VW 1600 CC, flat, four-cylinder engine (sorry, no image included) and a powder-coated tube frame. The transmission is listed as a manual unit so it is probably a VW four-speed transaxle. It is also listed as having an adjustable suspension.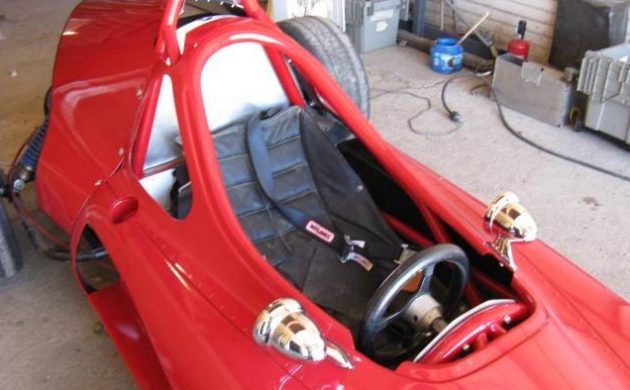 The seller has nothing more to add and that's unfortunate because it is hard to get a feel for how this Caldwell was used and how it could best be enjoyed going forward. There is no reference regarding its current operation or potential racing class, just a suggestion that it would be great for SCCA solo. Maybe it would and maybe it wouldn't, a lot would depend on required safety characteristics and requirements issued by the governing body. It's certainly not a streetable car and the lack of a title could present a problem in terms of limiting its use for anything other than backyard shenanigans.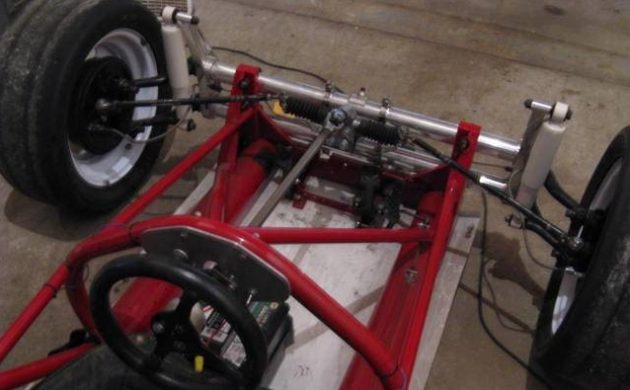 Admittedly, the first view of this Caldwell FV conjured up the thought of "What a nice looking go-cart"; it's obviously quite a bit more than that but what do you do with it? It would be beneficial, and probably valuable, to know this car's origins, how and where it raced, in what classes, how it did overall and how the current owner came by it. And there may be a story here that the seller will indulge but his stern, "NO JOY RIDES" warning puts this one in the "why bother to ask" category. What do you think, if you were interested, what would you do with this 1970-something, untitled Caldwell FV?