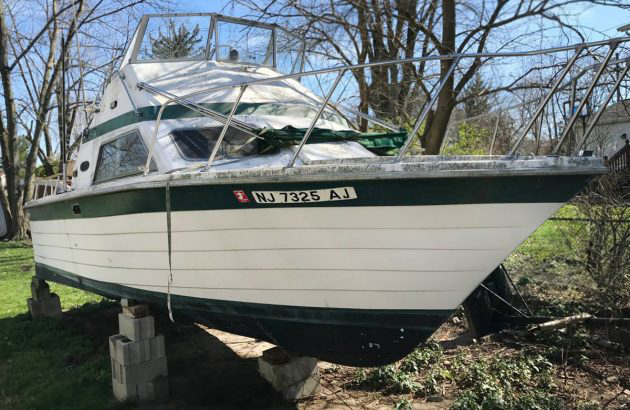 Finding a free vehicle can at least take the initial sting out of a big restoration project. This is one of those cases. This 1973 Penn Yan Cruiser is a 26-foot boat of your dreams, if you've been dreaming of taking a 3-hour cruise, a 3-hour cruise… It's posted here on craigslist with an asking price of $0.00. Is that cheap enough? Of course, there will be a not-inexpensive moving cost involved, but hey, the boat is free! It's located in Jackson, New Jersey, a mere 25 miles from the Atlantic Ocean. Thanks to Pat Lamb for submitting this floating find!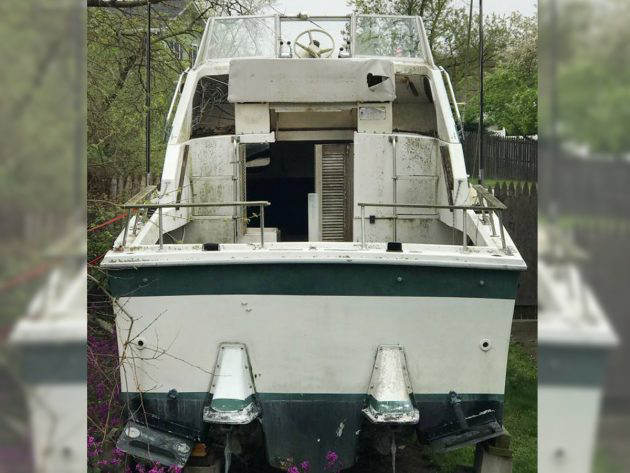 There are no engine photos but Penn Yan's famous Tunnel Drive system was just what it sounds like, it partially-encapsulated the prop, or props, in this case. It protected them from damage with a 5-foot long tunnel with "no gear below the keel line. Genius.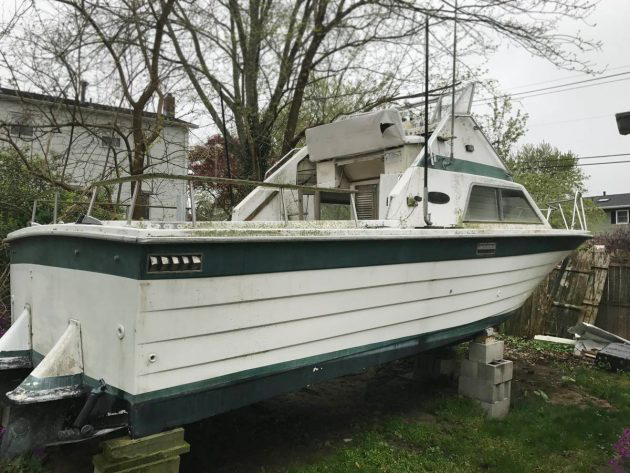 I recently sold my 1930s inboard Mullins Sea Eagle so whenever I see a boat like this it brings back memories of owning a project boat. Although, my Sea Eagle didn't weigh almost 8,000 pounds so moving this one will be a chore, especially if you're not on the east coast. I believe this boat is a Vindicator Cuddy Flybridge model.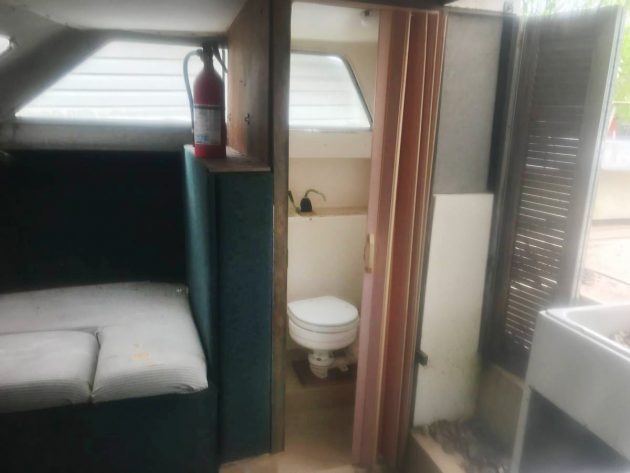 This is a cabin cruiser, but it may not be big enough for the Howells, Ginger, Mary Ann, and the Professor to all fit in there during any time that the weather starts to get rough, tossing this tiny ship. Luckily, the courage of the fearless crew will get you through, and you'll learn how to live on coconuts and have several wardrobe changes even though it was originally just a three-hour cruise. This boat will obviously need a total restoration and like most restoration projects, this one will be a labor of love because a finished boat of this spec/year/model could most likely be purchased for much less than doing a full restoration on this free example. But, we're not in this business to make money, we're in it because we love to save old vehicles! Who's with me!?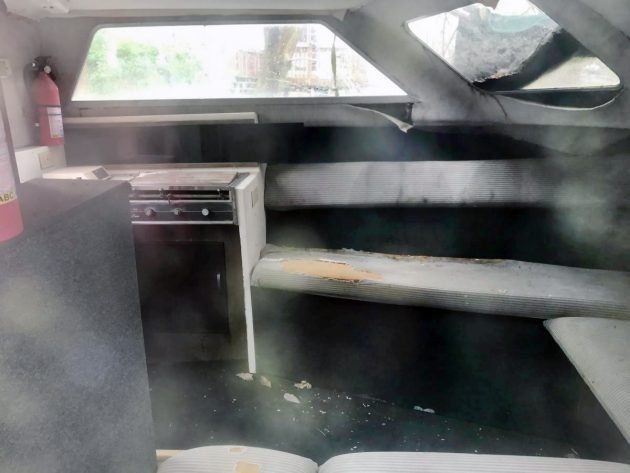 I guess when you're giving away a free boat you're not super worried about the photos being the best quality. If a person had experience with nautical restorations this one is probably easy-peasy.  It has two V8 engines, but no word on the size or horsepower rating, or condition. I'm assuming that they'll need restoration, too. Is there anyone out there who has restored a boat? How about one of this size?