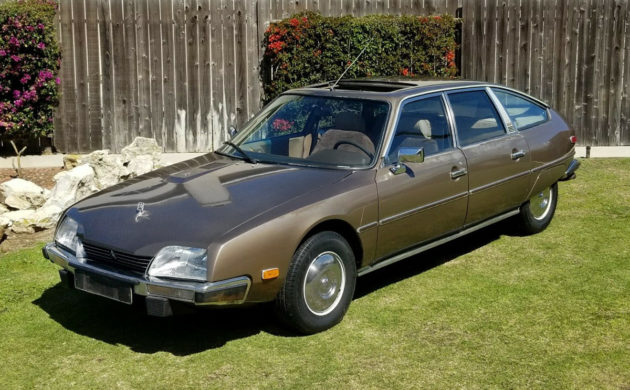 Bonjour. We have only featured a half-dozen Citroëns over the last six months here at Barn Finds, that has to be one of the lowest numbers of any major manufacturer seen here. Let's bump up that number a bit and check out this 1979 Citroën CX 2500 Pallas diesel. It can be found here on eBay in Torrence, California and the current bid price is $5,100 and there is no reserve.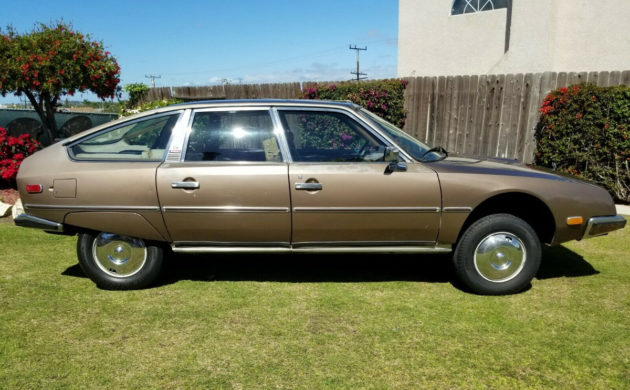 I have only owned one French car, my beautiful, trouble-free 1987 Renault GTA. I thought that it was a bit quirky but check out the hovering Citroën! The seller says that they replaced the hydraulic fluid and five spheres and it now operates as it should. That's about as cool as it gets in my world, how have I never owned one of these yet?!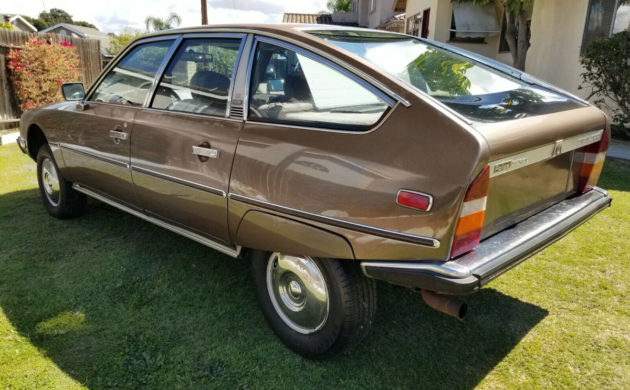 Unfortunately, that unique raise-and-lower feature was reportedly a big reason why the Citroën CX was never really marketed in the United States. In 1974, Federal safety regulations gave a big non, merci to suspensions that were height-adjustable and the company reportedly was barred from selling 1974 cars in the US. Citroën was known for breaking US rules all over the place – directional headlights, mineral oil brake fluid, etc. – while at the same time making super cool and interesting cars.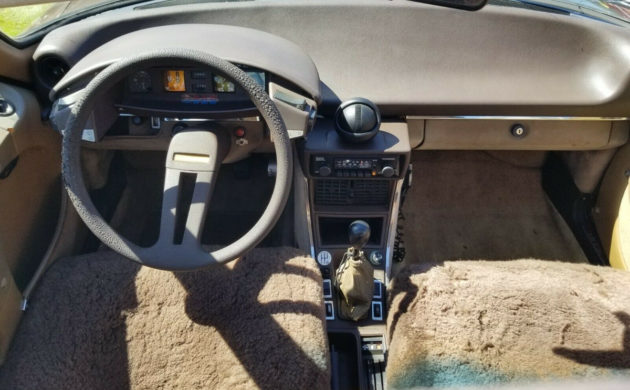 This, my friends, is one interesting interior, as all Citroëns have. The seller has included a ton of photos, check them out if you have a chance. They say that the seats and door panels could use some help but the back seat looks good to me. In 1981, the US gov'ment did away with the height-adjustable suspension ruling and these cars came flooding into the country. Well, not really, but a few of them were imported after that.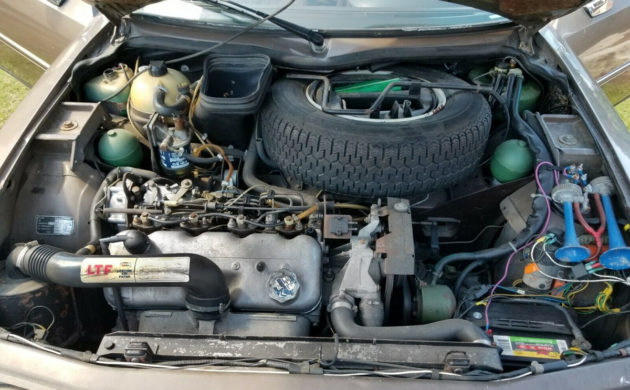 The engine should be Citroën's 2.5L inline-four diesel which would have had a whopping 74 hp and 111 ft-lb of torque. Not exactly the stump-puller we think of when we think of diesel engines. The seller has replaced the glow plug, battery, and relay and they say that it runs great. It starts instantly, runs strong, and the 5-speed manual also works great. Have any of you owned a Citroën?