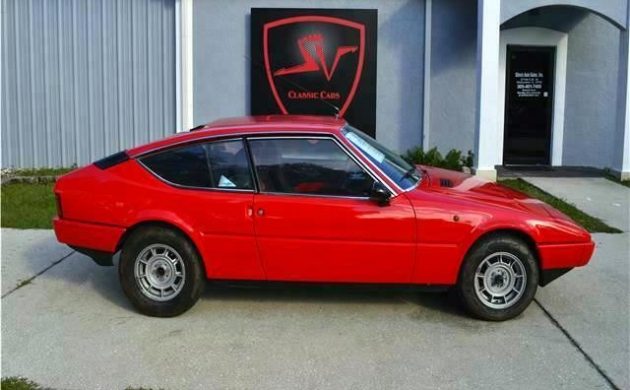 The French are not exactly known for their '70s sportscars (at least not in America) but we have an example of just such a thing to show you! It's a 1978 Matra-Simca and it's up for sale right now, here on eBay in Florida, with Buy It Now of $14,000 USD. Thanks go to reader JimJ for letting us know about it, and if it intrigues you, keep reading to find out more!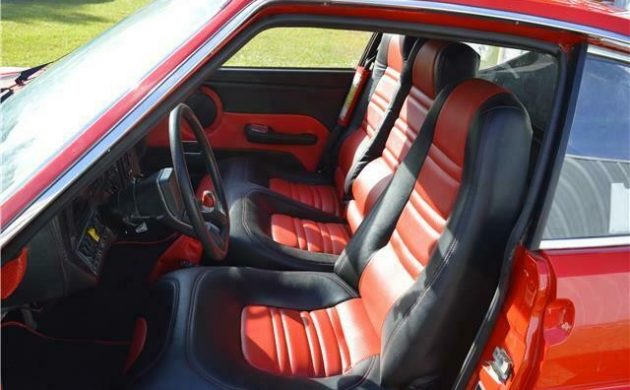 The story of how the Bagheera came to exist is a bit complicated, so we'll try to condense it for you. Matra was a French defense contractor, and Simca was a French auto manufacturer (partly owned by Chrysler Europe) and when two companies love each other very much…well, you get the idea. The union of the two in 1969 produced a sports car that is…unique, to say the least. Named after a character from Rudyard Kipling's 1894 "The Jungle Book", the Bagheera was produced from 1973 to 1980, for a total of about 47,000 units.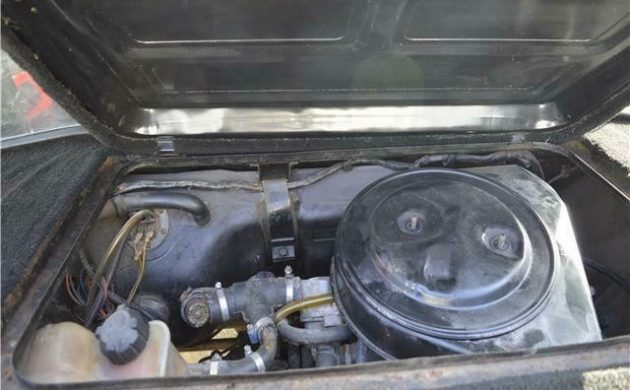 Bagheera are powered by either 1200-cc 84-hp or 1400-cc 90-hp transverse-mounted, carbureted, inline-four engines, both of which were existing Simca units.  The only transmission available was a Simca 4-speed unit from their sedans. Body panels were hefty fiberglass, over a pressed-steel unibody-style frame. The interior seated three people, not just two, and the rear hatch opens to access the engine and a small luggage compartment. Funny story: The exterior styling was very aerodynamic and won an award in 1973, beating the Ferrari Dino 308 GT4 and two Lancias, but the early build quality was so awful that the Bagheera won Germany's Silberne Zitrone ("Silver Lemon") award in 1975 for being the lowest-quality car at the time.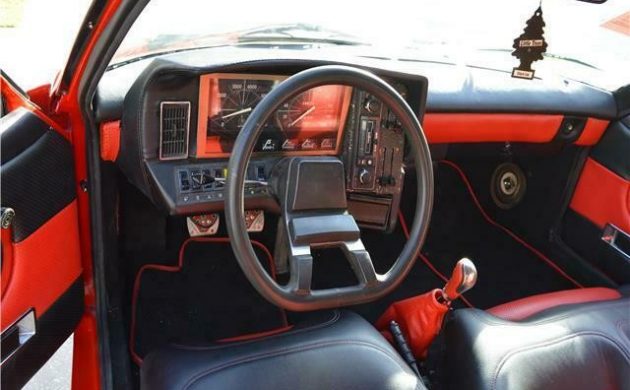 We turn our attention now to the example before us. The seller doesn't give us a whole lot to work with, so we have to let the pictures tell their thousand words. We can see a car that looks like it's in decent conditon, and the seller tells us that the interior has been reupholstered at some point recently. We're told that it has covered only 44,000 kilometers, or 28,000 miles. As one might expect for a small '70s car that was supposed to look futuristic, the dash has plenty of plastic, a full complement of gages and sliding climate controls, and interestingly, a cassette deck mounted sideways.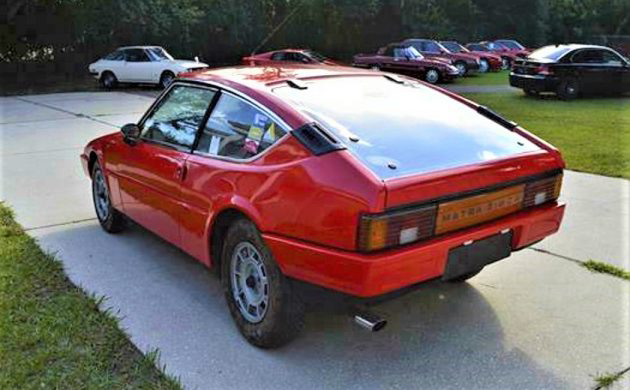 I knew absolutely nothing about these before writing this article for you. I learned a heck of a lot, and any of you who have read my work before, know that I dig the oddballs and limited-production units that have been kept well enough not to be only good for scrap. I kinda like this car now, and maybe someday when I have a museum or big garage, I'll add one to my collection
That's what I think, what do you think? Let us know in the comments!