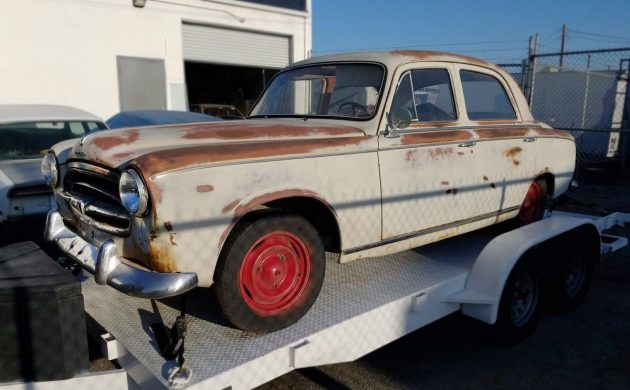 A French restomod? I usually don't think of those two words together but this 1963 Peugeot 403 would make a fun sleeper. This project car can be found here on craigslist in Covina, California. The seller is asking $450 for this one. Thanks to Elias B. for sending in this tip!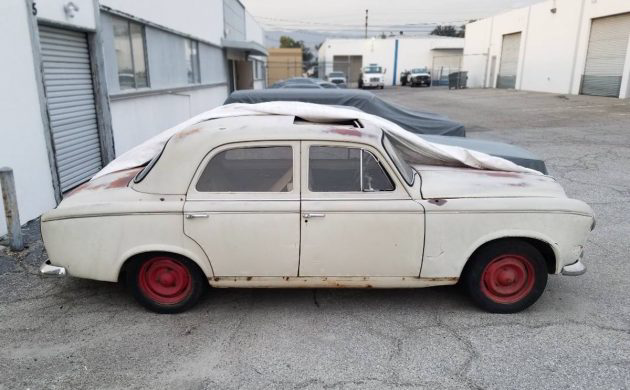 Truth be told, I'm not much of a restomod guy, I like things original or restored to original specs. But, whenever I see a somewhat nondescript car like this Peugeot 403 I think of how fun it would be to have a modern drivetrain and suspension in it and use it as a daily driver. Hagerty is at $13,600 for a #2 excellent car so there isn't a ton of room to do a full restoration on this one – unless you have a TV reality show and a fake deadline of three whole days, then it can be done! (crickets)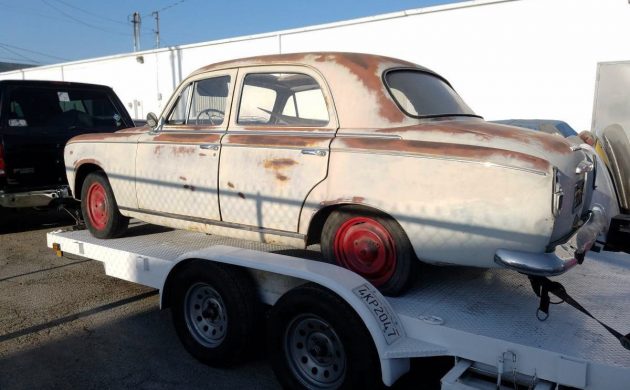 The body on this car looks solid with a nice patina – everyone's favorite term. I'm betting that quite a few of you would clear coat this 403 and that's it, the outside is done. I would be tempted to do that, too, I have to admit. But, restored back to original specifications again, wearing the original color and interior materials would be good, too. The 403 was made between 1955 and 1966 and there weren't a lot of changes or improvements made to them in that time, other than a few little things that would be hard to notice for any other than a Peugeot scholar or superfan.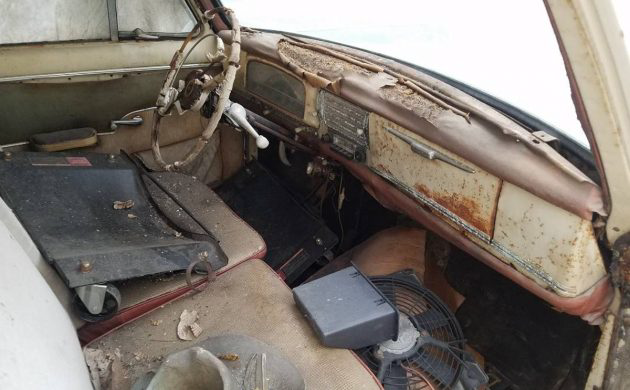 The interior is pretty rough but we all know that a good interior shop can fix the soft goods and any restoration shop could have the rest of it looking like new again. The California sun appears to have cooked a few things, unfortunately. Just think what the original owner would look like by now if they had been out in the sun for 56 years. This car has a four-speed manual column-shifted transmission and a top speed of around 85 mph. The seller says that "Floors are mostly intact. A few smaller holes at the front pans."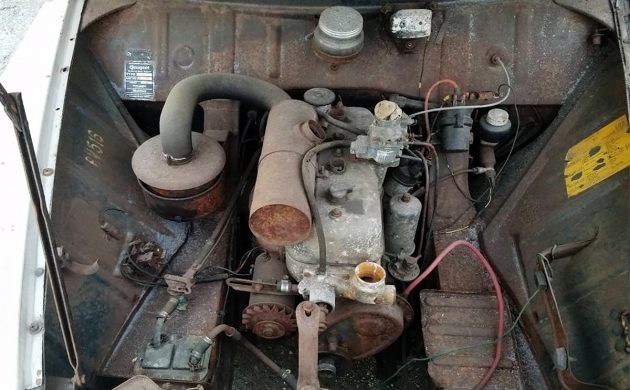 This is Peugeot's 1,468 cc inline-four which would have had about 65 horsepower. Unfortunately, it's seized, hence the restomod reference at the beginning of this post. At around 2,000 pounds without this boat anchor engine, this car is pretty light. How would you restore this 403?
Have something to sell? List it here on Barn Finds!