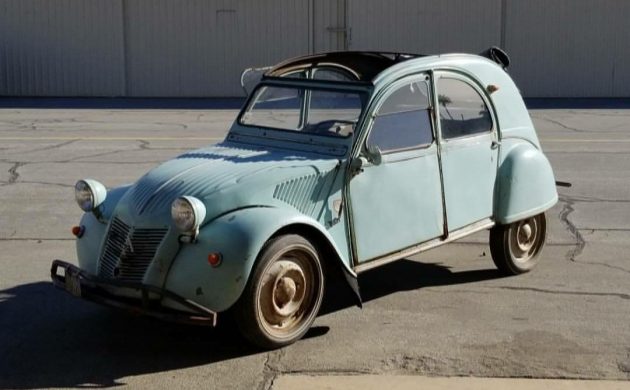 Recently I wrote an article on a Citroen 2CV, and now another one has appeared on our desks here at Barn Finds. The seller has listed this car as an AX model, but I believe that this is a typographical error as I believe that it is actually an AZ. This one is located in Torrance, California, and is listed for sale here on eBay. This one comes with a clear title and a BIN of $5,750, but there is an option to make an offer.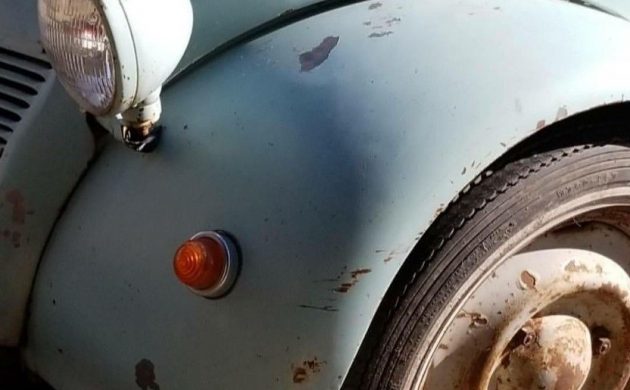 This 2CV is significantly older than our previous feature car and while it is also cheaper, it is also in need of a lot more work than our last car. Having said that it is also half the price of that one as well. While the outside of this little Citroen obviously needs some work there is some good news that comes with this car. The seller has bought a new galvanized chassis for it. While we also only get shots of one side of the car the panels do appear to be relatively free of rust. The great thing about taking on a 2CV as a project is the fact that the bodies of these are remarkably easy to dismantle and work on. In spite of what we see in the photos, the seller does state that the car is totally dismantled.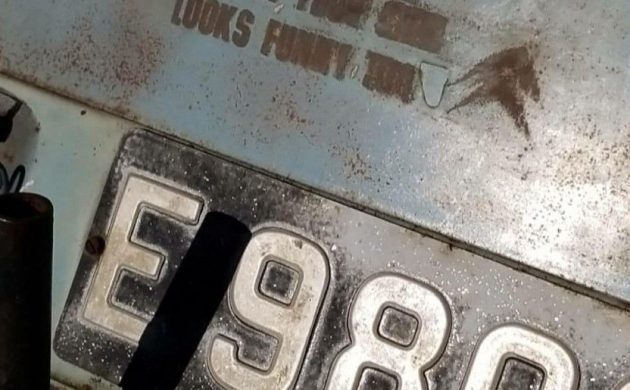 This 2CV was bought by an American who was holidaying in Europe, and he used it to travel all over Europe. When he returned to the USA the car came back with him. The car then saw use until the early 2000s when it was parked due to a cracked piston. There is no word whether this problem has been addressed. The engine should be the 425cc version which generated 12.5hp. The seller has completed a reasonable amount of peripheral work on the suspension and steering, so that's one less thing that the new owner has to worry about. The 2CV has also been fitted with new Michelin X tires.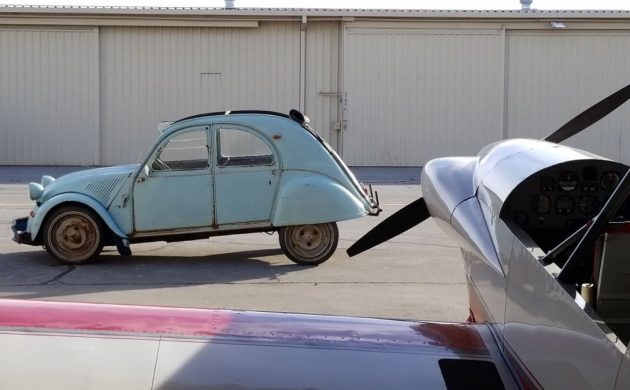 There are no shots of the interior, but we know that it has been reduced to its bare bones. The fabric roof and the fabric on the seats were all beyond repair, so all have been removed and discarded. The seat frames, steering wheel, and wheels have all been freshly powder-coated.
There's a bit of work ahead of the new owner of this 2CV, but a lot of the fiddly tasks have all been tackled. The engine is the great unknown on this little car, but like so many things on this car the engine is a pretty basic unit so shouldn't present too many problems. I think that this has all the makings of a really enjoyable project.