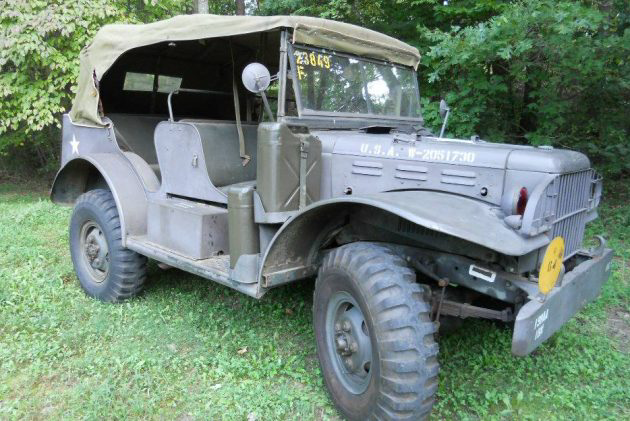 If you're looking for a great piece of automotive history from the Greatest Generation, you can't get much better than the 1943 Dodge WC-56 found here on Craigslist, thanks to reader Matt Williams. Even with battle scars from its German tour before and after the war, it's a wonderful front line survivor.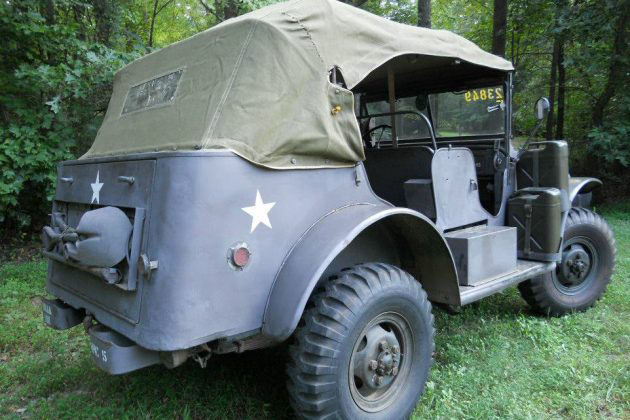 This particular model was a 4X4 Command Reconnaissance vehicle with 3/4 ton capacity, a 6 cylinder in-line L head engine, 4-speed manual transmission, and hydraulic brakes. Part of the Army G-505 series, the WC-56 represented over 21,000 of the nearly 80,000 total VC and WC models ordered by the War Department.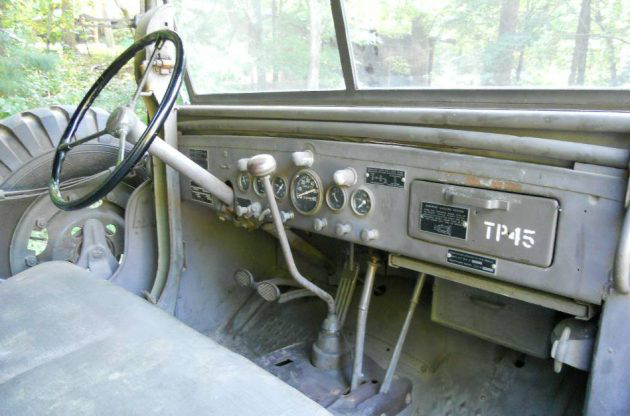 Unfortunately, these command and recon vehicle were slow, heavy, tough to maneuver, and our G.I's felt like sitting ducks in them – especially compared to the much more nimble Jeeps that they shared the battlefields with. That doesn't mean that these gems aren't collectible, or costly. Since few survived the rigors of war and even fewer made it back to the US, they demand a pretty penny.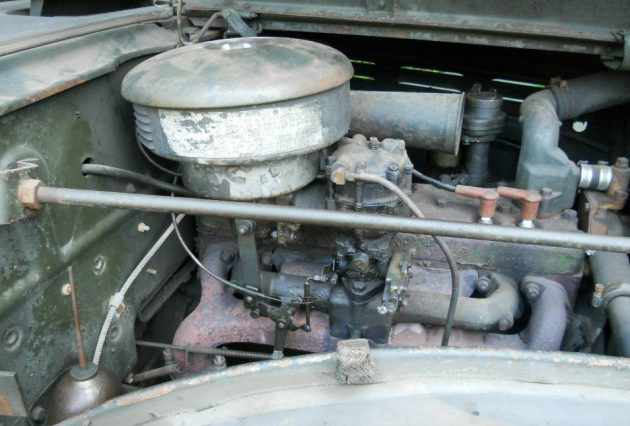 I'm far from an expert on the military market, but a WC-57 went up for sale (with a rumored connection to none other than Patton himself), but failed to make it past an over $60k reserve. Another WC example so perfect it looks almost fake, combined with an original Harley Davidson WL bike is for sale for nearly $100k. So perhaps this example for $32.5K could be a good deal and a great collector's item.
Have something to sell? List it here on Barn Finds!