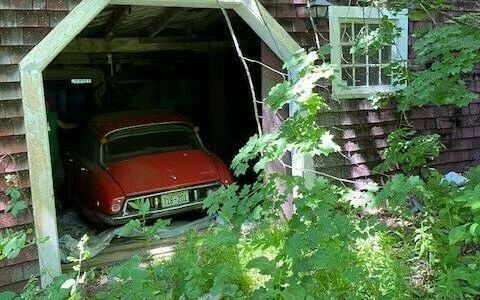 A Citroen DS21 is always an interesting find. They're a bit goofy looking, like a rearranged Dustbuster but always garner high-praise from Citroen aficionados and fans alike. This 1971 example is about as much a barn find as a barn find can be as that's where it has resided for an extended stay. Time to take a closer look at this unique example of French l'auto. It is located in Winsted, Connecticut, and is available here on eBay for a current bid of $2,800.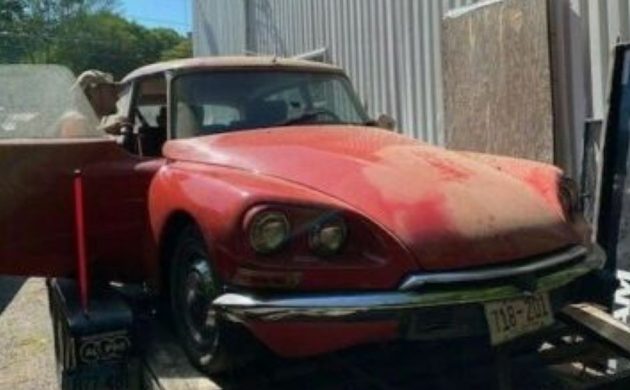 The last D21 that I covered was Mike Brewer's 1971 Safari station wagon, a few months back, so there's no reason to rehash the DS21's history. It is worth repeating however, for the sake of perspective, that there were about 84K copies of the DS21 assembled in 1971. That's mentioned as the seller states that he knows these are rare; they're not. Maybe uncommonly found on domestic shores in 2020 but not a rare car. The circumstances around how this DS21 ended up in a barn in Connecticut are not revealed.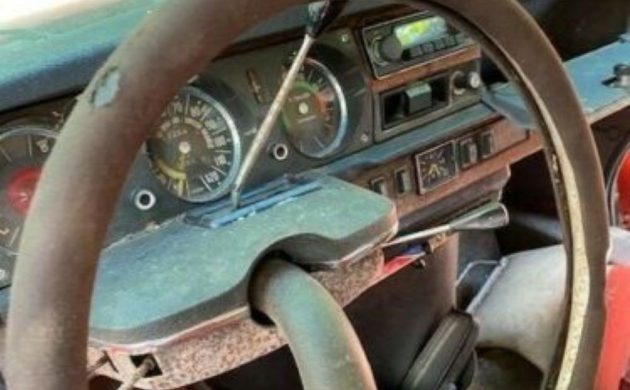 The seller states that this is a 23K mile example and that's what the odometer (and I'll go with the assumption that the speedo and odo are in miles and not kilometers) reads. But is the mileage 23K or 123K? just sayin'. There are no comprehensive images of the interior included, but rust abounds on all of the visible metals surfaces. This example would seem to have been parked in damp conditions with the windows down. The seller claims that the dash and seats are descent though the headliner has become earthbound. What can be seen of the seat upholstery appears to be a maroon shade of a velour type of fabric but there are no complete images included.  The seller adds that the floors are solid – after gauging the interior, I'd want to see for myself. The steering wheel in this Citroen is an interesting piece, it looks like the tiller on the Leakin' Lena'.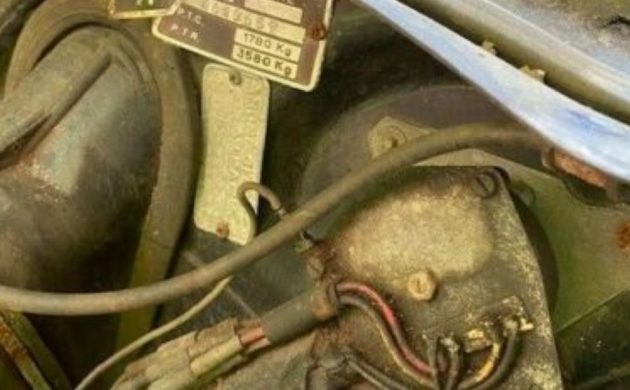 There is no included image of the engine, just the trim tag, and what looks like a windshield wiper motor. But research indicates that it is a 2.2 liter (2,175 CC) in-line, four-cylinder motor that generates about 109 HP and turns the front wheels via a four-speed manual transaxle. There is no evidence of a clutch pedal visible in the interior photos, so the thought is that this transaxle may actually be the four-speed semi-automatic option known as the "hydraulique". The driver still has to shift the gears manually but there is no clutch pedal interaction. The seller states, "running condition unknown but we think it should run with minor work." There should be a concern here due to the complexity of Citroen's hydropneumatic suspension and extensive use of hydraulics. The passage of time, and parked as such, probably hasn't done those systems any favors.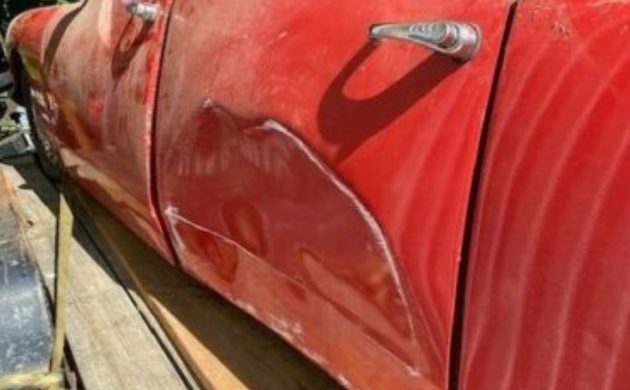 The body presents pretty well though the seller mentions that this Citroen acquired a dent while departing its barn induced solitary confinement (those door jambs will get you every time if you aren't careful!) The finish would seem to have some shine to it still, something that a buffing could enhance. There is no obvious evidence of crash damage or rot, just general dust and dirt. That coupled with the images' lack of entirety, makes the exterior a bit difficult to judge. The trim pieces still look to be in place and the chrome plating on the bumpers appears to be fairing well but the rear bumper has an acquired problem of some sort on the driver's side, rear corner.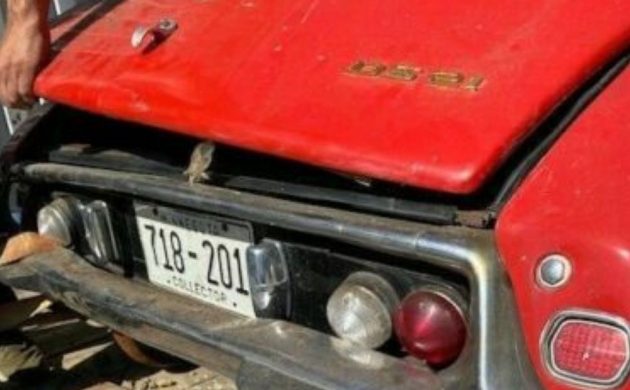 What's the market for this Citroen DS21? Well, a Citroen fan who sees an upside or maybe this example can serve as a parts car, though this one seems too complete to suffer that fate. The real questions of its health lie with the condition of what's under the hood. There are five bids tendered and it appears to be two different bidders; without a reserve, that's really all you need to find a new owner. A Citroen DS21 is so unlikely to be found cruising boulevards any longer, it would be interesting to hear from current or previous owners; what did you think of your Citroen and would you consider buying another?