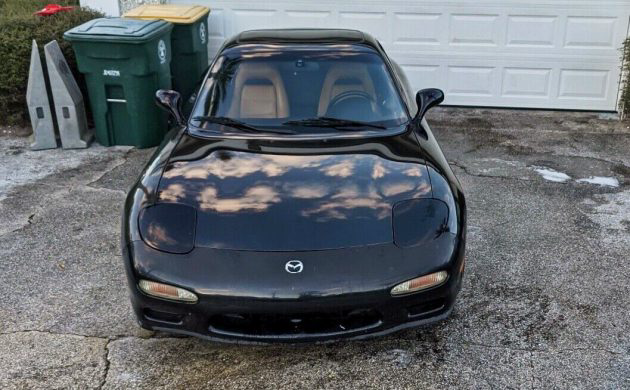 This 1994 Mazda RX-7 is a legitimate garage find, having spent the last ten years in the seller's garage and just recently being brought back into action. In many ways, this twin turbocharged "FD" chassis RX7 suffers from all of the typical ailments a long-dormant car suffers from, as the seller had to drain the fuel system before firing it up, and notes that it still runs pretty rough and is in desperate need of a tune. Get all the details here on eBay with no reserve!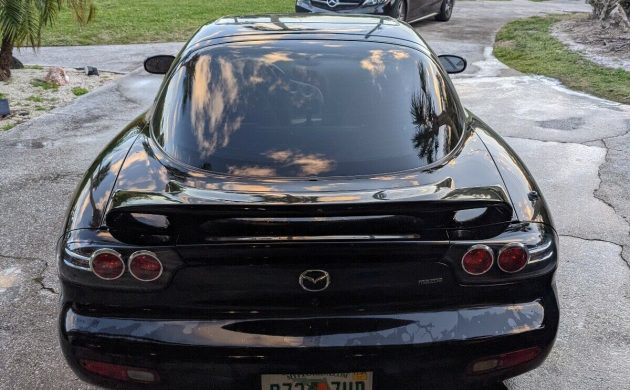 Even as a fan of 90s import / tuner cars, the current bid shocks me. Now, I've been saying for a while that we should be paying attention to the sports car class of the early 90s for some time, and I still stand behind that. But I typically reserve that opinion for meticulous examples that are showroom fresh and show zero signs of modifications. I suppose this one is tempting to folks because it features some smart upgrades and actually isn't modified as extensively as many of the FD RX7s are. And, as an added bonus, the seller notes the engine was rebuilt by a Florida engine builder only 5,000 miles ago.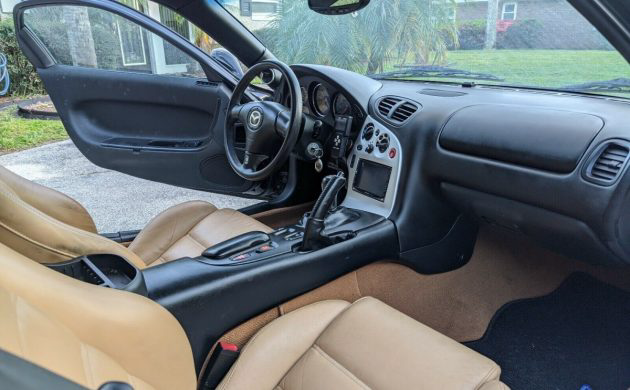 It also helps that the interior still looks quite nice and remains in largely stock condition. There are no cheesy modifications to complain about, not even an aftermarket steering wheel. The seller notes a short shifter has been installed, as well as an Apexi Power FC with Commander and Datalogit engine management system. The tan carpets look to be free from major coffee stains and other grime, at least on the passenger side, and the bucket seats show just the typical signs of wear. The factory radio has been tossed in favor of a Kenwood tw0-din stereo and combination navigation/DVD player system.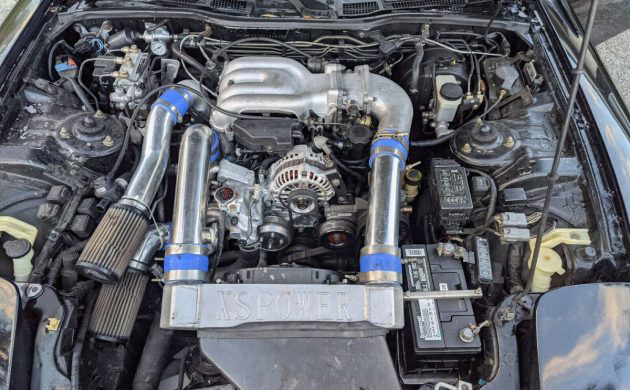 The seller lists several other modifications, including a full SS exhaust, downpipe, with metallic cat, as well as an upgraded Koyo radiator, a large stock mount intercooler, adjustable fuel pressure regulator, an Exedy clutch, and a simplified sequential turbo setup. When prepping it for its first start, the seller also replaced the fuel pump and injectors but claims it runs too rich at present. The seller also determined that the power brakes are not working, possibly due to a failed master cylinder. The good news both stock turbos still spool as intended, so at least those don't have to be rebuilt – yet. Are you surprised to see bidding this strong for a modified FD RX7?