This 1970 Ford F100 short box was sold new by Peach County Motor Co. in Fort Valley, Georgia and still lives in The Peach State town of Watkinsville. It was driven regularly until the owner passed away about ten years ago and is now for sale. You can find it listed here on eBay with a current bid of $3,150. These 5th generation F100s continue to be very popular and short box trucks with awesome patina are the cream of the crop. Have a look at this one and see what you think.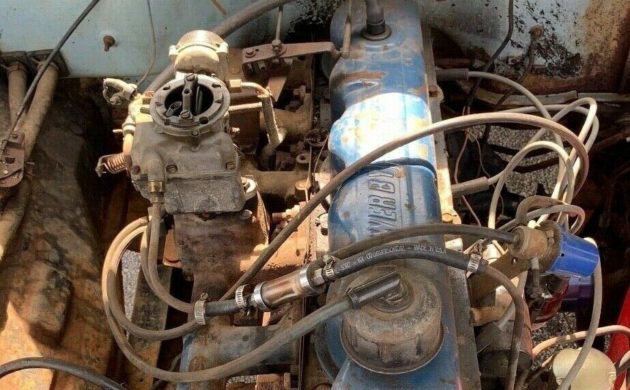 The original 240 cubic inch inline-six has a 1bbl carburetor that feeds fuel in the intake. Unfortunately, the seller says the fuel bowl overflows when the truck is turned off, so a rebuild or replacement is probably in order. The ad also says that it "will run with a jump" so the charging system needs to be addressed as well. Other than those two issues, the seller points out a few minor things that need to be looked at. The nice thing is there have been some maintenance items completed including new plugs, brakes, fuel tank, points, and condenser along with new rear shocks.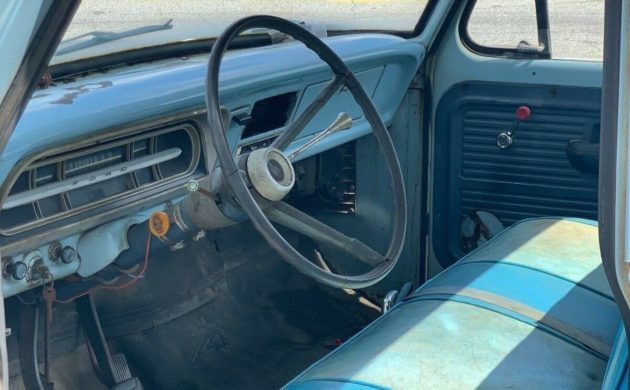 The transmission is a 3-on-the-tree that is shifted through a 67-69 column. I'd love to know why the steering column was replaced since this isn't something you see done too often. The seller says the original floor mat and headliner are in good shape. The dash pad was beyond repair, so it was removed. This is actually a fairly common treatment for these trucks. The metal dash under the pad has a great shape and beyond a few holes, they look great without the pad.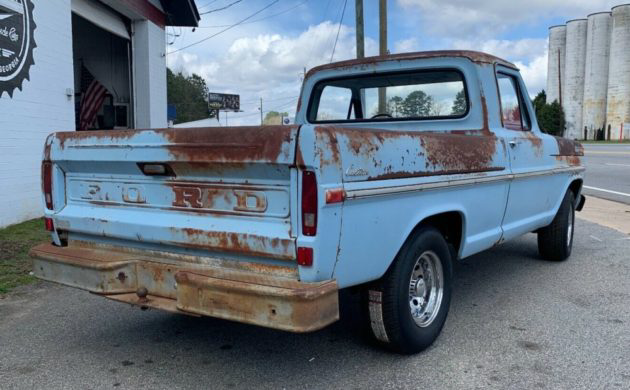 You can see the tires still have stickers on them, which is proof they are fairly new. Unfortunately, the truck has no title and is being sold on a bill of sale. Hopefully, the buyer's state doesn't give them too much of a hard time when it comes to registering it. How hard (or easy) is it to register a non-titled vehicle in your state? Let us know.
Have something to sell? List it here on Barn Finds!