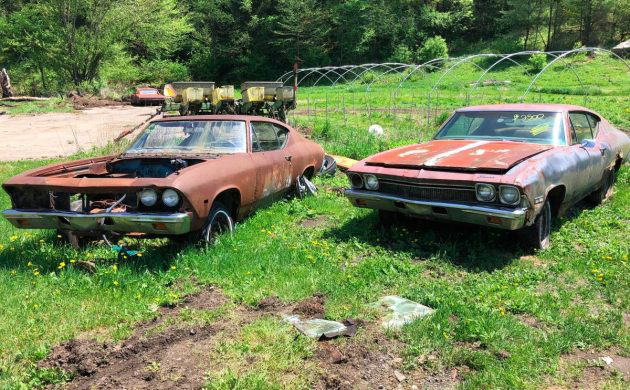 Here's a neat GM group find for sale here on craiglist with both Chevrolets and Pontiacs included. They are located in Bristol, Vermont, and range in price from $500 to $200o each. While these two Chevelles may not be pristine, some of the other cars don't look too bad. Thanks to Barn Finds reader Josh D. for sending in this cool field find!
For example, take a look at this Firebird. Sure, it's missing the rear window (and based on the rain, it might have been for a while). The other Firebird you see was in the ad at the start in picture form only but has since been taken off. But look at the panels on this car; especially for the Northeast, this looks pretty darned solid.
Now this convertible is a little rougher (understatement) but even for parts, it might be wanted by someone.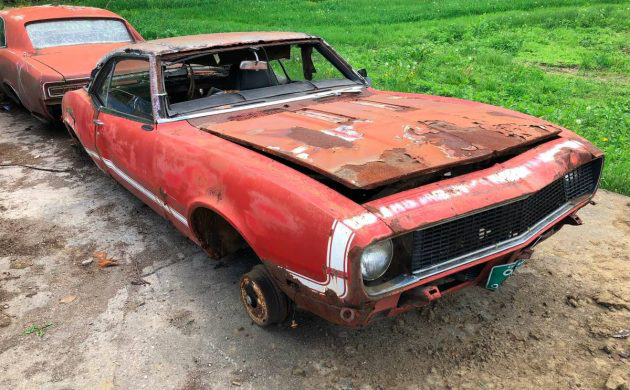 Here's a Camaro and a LeMans. Obviously, you'd want to look them over before making an offer, but it might be worth the trip!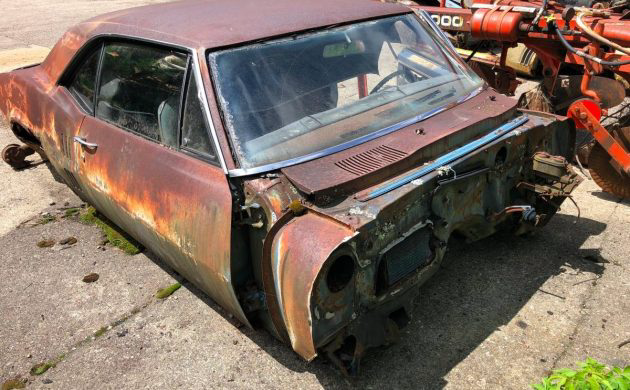 Since front end panels and subframes are available, you could take a shot at this car. Or maybe combine it with the one below?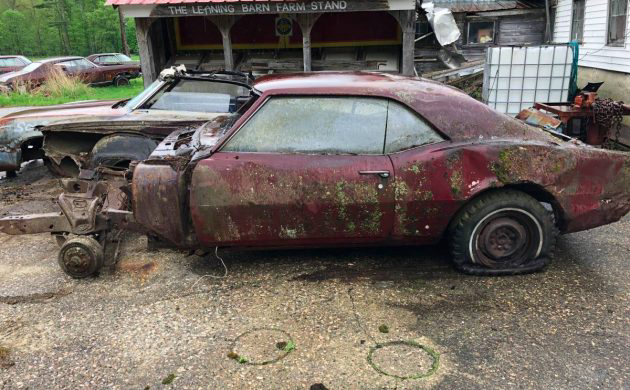 Here's a tub that doesn't look good, but the frame may be promising.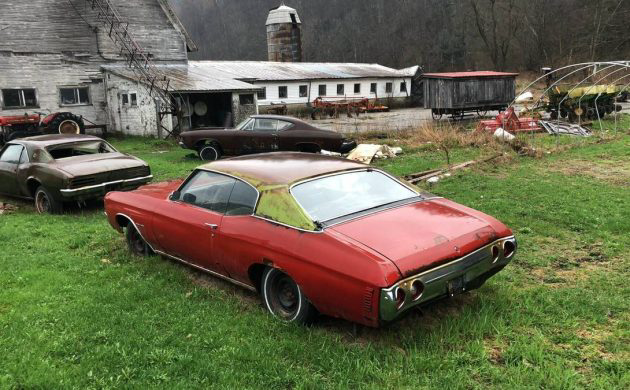 What do you think? If you were to choose one to pursue, which one would it be?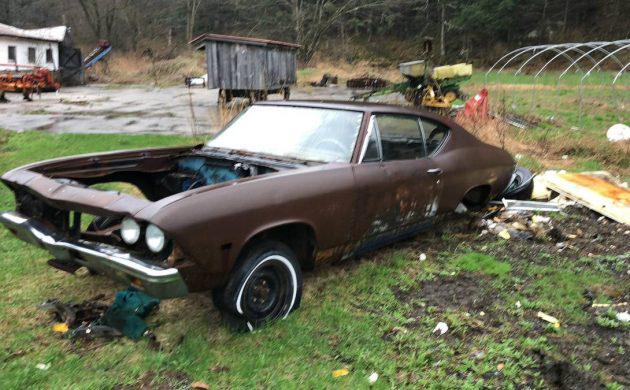 Be sure and tell us in the comments which project you'd choose to start with!
Have something to sell? List it here on Barn Finds!