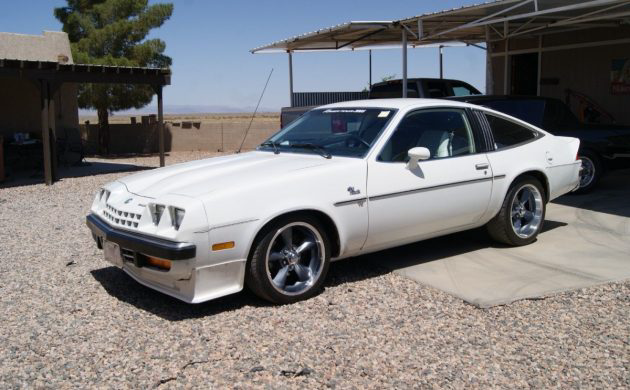 General Motor's swoopy H-Body began life as the Chevrolet Vega and filled the need for a small and sporty rear-wheel drive coupe or hatchback for folks who wanted something fun yet easy on gas. This 1977 Buick Skyhawk makes itself relevant today with significant upgrades, primarily its modified Buick Regal Grand National or "GN" turbocharged engine. Listed for auction here on eBay, this Kingman, Arizona hot rod is no cobbled-together clunker. This well-executed ride will dispatch just about any car made today that doesn't have the word "Demon" in its name.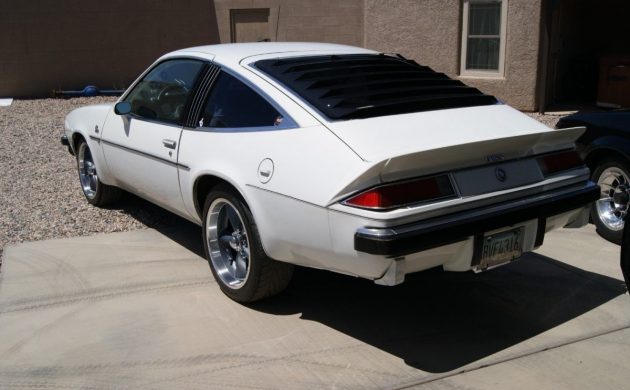 I'll take this Skyhawk over a Vega any day. The wheels and tires and stance may not be Chip Foose perfect, but they modernize the car and help it fend off the turbo's tail-kicking torque. I logged over 200,000 miles in an H Body Skyhawk, a '76 with 3.8L V6 and a Borg-Warner five-speed. I seriously considered rebuilding it with go-fast parts from Kenne-Bell Buick, but ultimately replaced it with the 1989 Mustang LX 5.0 that's my daily driver some 29 years later.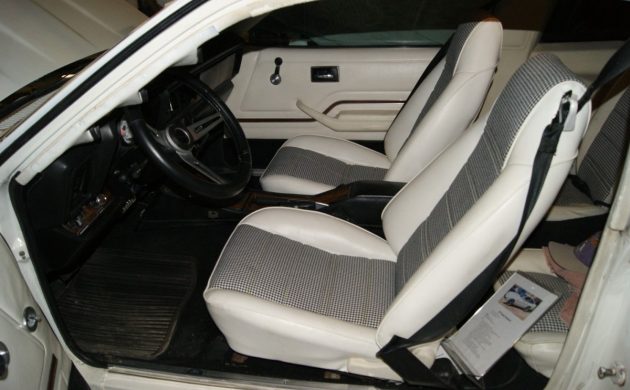 The seller describes this as a new interior in the original houndstooth pattern. What's more '70s than houndstooth? My Skyhawk featured a similar two-tone interior with black dash and carpets and white panels and seats, albeit without the snazzy houndstooth pattern. I found the vague power steering and fade-prone brakes to be limiting factors in this chassis but, to be fair, I never pursued appropriate countermeasures.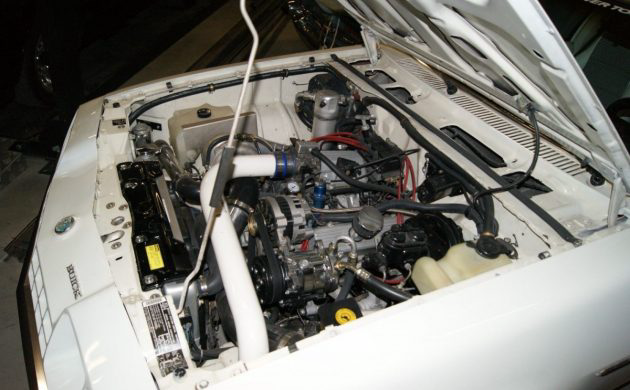 A GN Turbo engine in an H body is not completely crazy; many of these cars came with the non-turbo version of the GN's 3.8L (231 cid) V6. This one is far from stock with 2500 miles on an engine freshened with forged pistons, performance camshaft, 60 lb injectors, and a TurboTweek chip all combining to make 22 lbs of boost and "approximately" 500 HP. Personally I'd have to surrender my wrenches if I owned a car like this more than a month without having it dyno'd. Note the apparently functional AC compressor and upgraded radiator, no doubt mandated by the car's Arizona zip code. Considering this H-Body Skyhawk is far from stock, what would you say the "H" stands for?