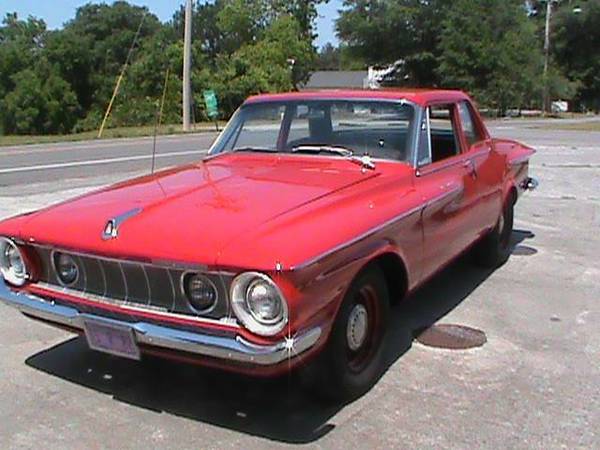 I love going to cruise ins. While it is nice to go to judged shows, owners who are less interested in perfection tend to show up and bring their creations. Some kind of leave you wondering what the owner was thinking. Others make your mouth drop from the incredible amount of Dr. Frankenstein genius that they display. This 1962 Plymouth Savoy being sold here on craigslist out of Conyers, Georgia for $30,000 is one such beastly creation. Its not the outside that matters, its the heart of the beast that makes this Plymouth special.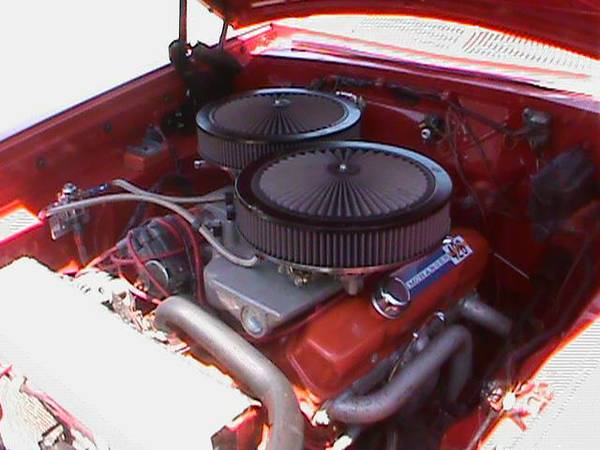 Hiding under a body that could best be called homely sits a modified 513 cubic inch Mopar mill with Max Wedge heads and intake.  Given that stock Max Wedge engines produced around 415 horsepower back in the day, its anybody's guess what this modified motor would produce in the horsepower and torque categories.  What we do know is that the Max Wedge engines terrorized drag racing for much of the 1960s,and they are in no way outclassed at the dragstrip today.  Backing it up is a 727 transmission with a manual shifter low down on the floor, and  a Dana 60 rear end with 4:10 gears.  Of course, the rear end is equipped with Positraction, which is a heavy duty limited slip differential to aid traction.  Something you darned sure will need.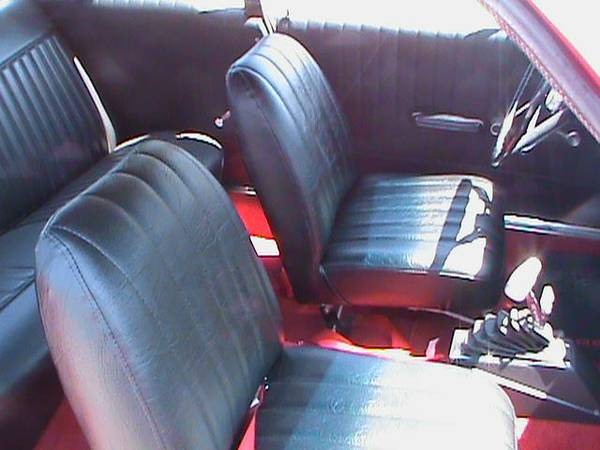 Inside, the car is about as basic as it gets.  Black vinyl seats offer little in the way of comfort, but are light and simple.  The doors, also sporting vinyl door panels, are Amish plain as it gets with their old fashioned crank up windows.  As stated before, the shifter sits really low, so the car pulling up to you at a light doesn't get an obvious clue that they are about to get curb stomped.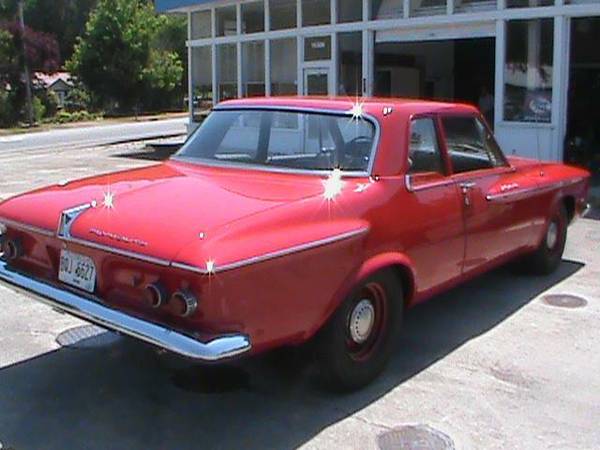 Outside, the stealth motif continues.  Plain black wall tires with dog dish hubcaps.  There is no fancy trim, and the car looks like an old Slant Six powered grocery getter that has been lovingly restored because it was grandma's last car.  But grandma likely didn't have 400+ horsepower stuffed under the hood of her Plymouth to make her weekly trip to the Piggly Wiggly a little more pulse pounding.
This monster has the perfect formula: plain Jane appearance, light weight (around 2900 lbs.), a motor producing tons of horsepower and low end torque, and a drivetrain built to handle all that power and put it to the ground as efficiently as possible.  While I think we all agree, the styling is not that great.  Your opponents at the stop light drags would probably laugh at how ugly the car is.  However, the laughing would stop when the green light came on and they heard this Frankenstein's monster roar!