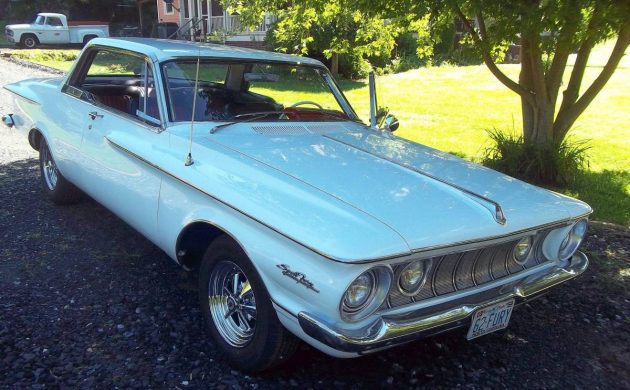 As of late, we have found numerous '62 Chevys here on Barn Finds, but a '62 Plymouth? Not so often. Well if we're going to review an early '60s Plymouth, we may as well start at the top right? And that's exactly what we have here in the form of a '62 Plymouth Sport Fury, two-door hardtop.  This is a very sharp looking example and I have to extend thanks to Matt R for this fine discovery. It is located in Lansing, North Carolina and is available, here on craigslist for $29,995.
It's an oft-told tale of how ChryCo decided to shrink their full-size Plymouth and Dodge models in 1962 as the result of a misunderstood and overheard conversation. Whatever the case, Plymouth executed the shrink with aplomb. Body styles included two-door and four-door sedans, two and four-door hardtops, and station wagons all across three different trim levels. Unfortunately, Plymouth's total '62 production of 339K units placed it in eighth place, way behind first place Chevrolet's 2 M figure and even behind fourth-place Rambler's 442K figure.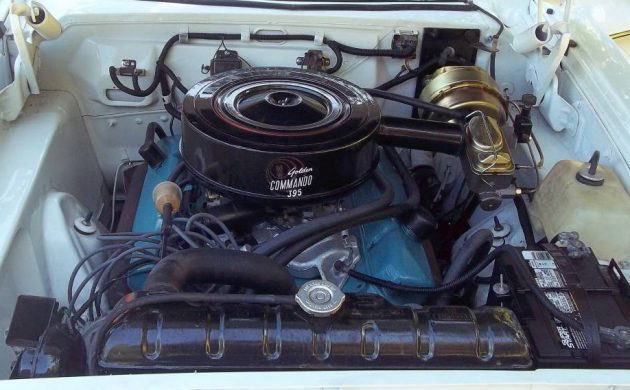 Being a Sport Fury means that this 41K mile Plymouth was a mid-year introduction and the original owner specified this car with a 305 HP, 361 CI "Golden Commando" V8 engine backed up by a TorqueFlite, three-speed automatic transmission. The seller claims that this Sport Fury "performs flawlessly". Improvements include the addition of power front disc brakes, a front anti-sway bar, new shocks, and a rebuilt transmission. The seller has documentation attesting to this Plymouth's mileage and states that it sat in storage for 26 years, covering only 2K miles since 1987.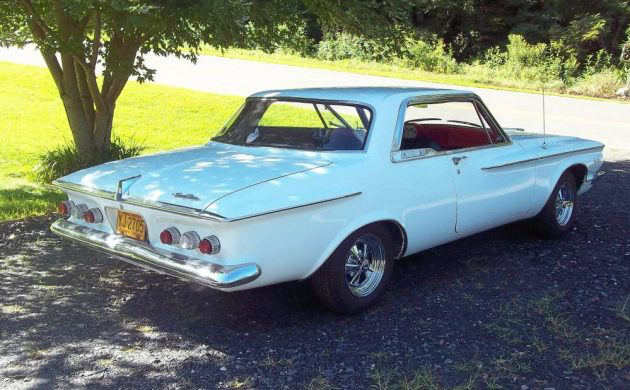 The exterior of this Plymouth is resplendent in its repainted original hue. No dents, scrapes, rust, no nothin'. The stainless trim is all intact and is still in possession of its original sheen; ditto the bumpers. The Cragar S/S wheels set off a car of this vintage perfectly. The included images of the underside continue to reinforce the stolid nature of this Sport Fury.  The rear styling of this Plymouth is notable with its Impalaesque taillight treatment, you know one of these when you see it. It's a subjective matter but over the years it has grown on me. There are two YouTube links included in the listing but neither works so I have neglected to include them in this review. But, an open YouTube search came up with this '62 Plymouth link.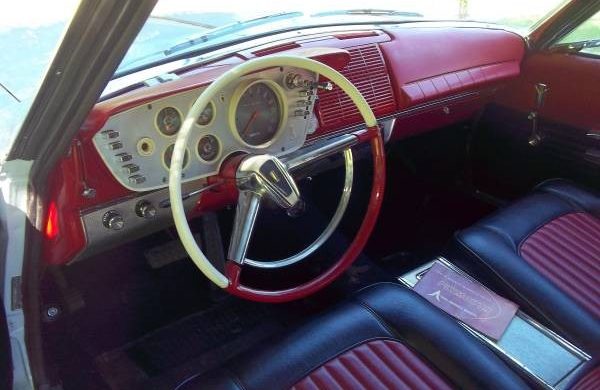 The interior of this Sport Fury is fantastic in the way that only 1960s domestic automobiles could be. It is a two-tone color combination that is a redo of the original. Other than a boo-boo in the headliner, it's as good as it gets. And the seller does state that he has a replacement headliner still in plastic. The original radio has been swapped out but it is still available and included in the sale. The only shortcoming is the instrument panel, it's in nice shape but has a cheap, utilitarian look about itself.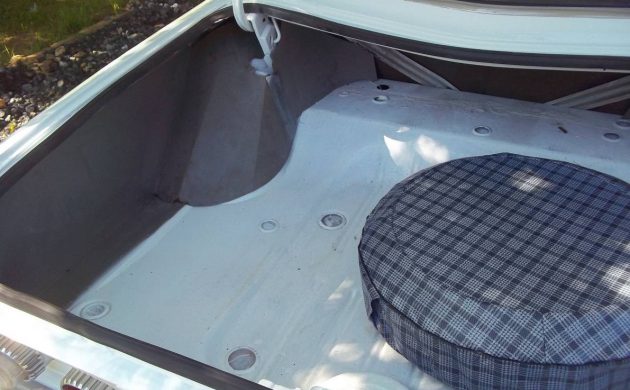 This Plymouth has been listed in a lot of different places like Hemmings, David's Classic Cars, eBay where the bidding action ended at $15,900, and JLA Forums where the price was $32,995. Sounds like, as nice as this Plymouth is, it's not $29,995 worth of nice. It's definitely not a common find but the seller is going to need to find a buyer that's interested in an uncommon find at a common, reasonable price, wouldn't you agree?