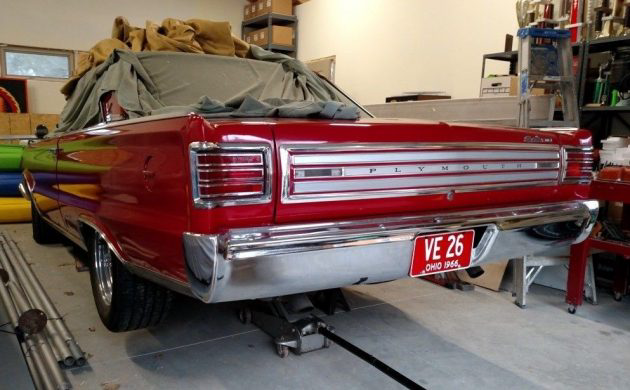 Wow, just…wow. Sometimes there just aren't enough superlatives to describe how nice some cars are. For sale here on eBay and located in Columbus, Ohio is this sparkling example of 1960s rolling iron. Complete with a clear title and a host of documentation, you merely have to hand over $89,500 and this can be yours. Simple as that.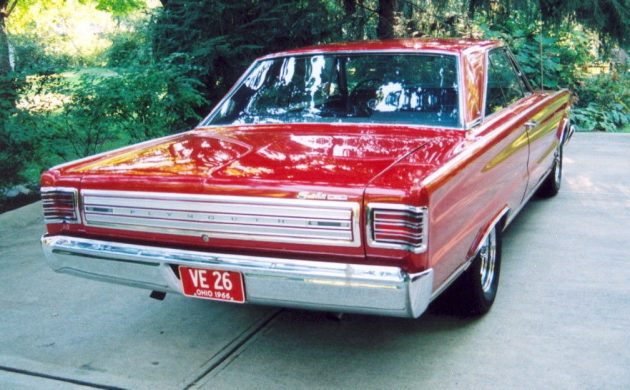 Now I'm going to try to put my rational hat on and take a closer look at this. It really does look nice. The seller claims that this car has covered a mere 60,000 miles. I think that it's best to quote him directly from his ad: "Guaranteed original with Certicard, broadcast sheet, trim tag, owners manual with original purchaser's name, Hemi glove box supplement and other original owner documentation." That covers a fair amount of documentation. As I look at it I really struggle to find anything about the external appearance of this car that I can criticize. There are also a number of photos of the underside of this Satellite and they show just as nicely as the top side does. For those who are worried about those wheels, fear not. The seller is including the original date-coded painted steel wheels and the original spinner wheel covers as well. And the icing on the cake is that the original jack and Goodyear Blue Streak spare still reside in the trunk.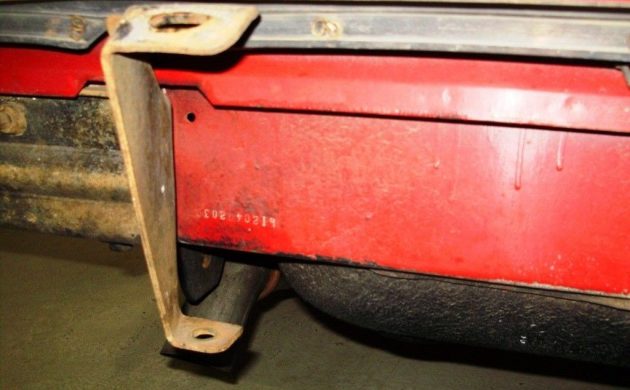 I have struggled to find a flaw in the external appearance of this car. This is really the only thing. This shot shows an area that is admittedly not normally visible. I'm interested in the runs in the paint. Given how flawless the rest of this claimed original paint is, this just seems a little odd. Thoughts?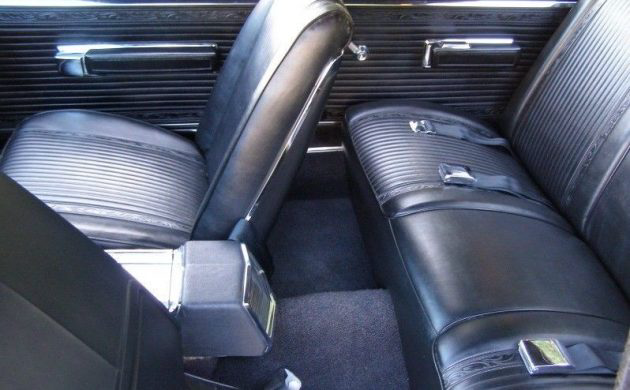 There are a number of interior shots, but they are pretty specific. They show the instruments and an absolutely perfect black headliner. This shot  is the closest to an overall interior photo and it does look good. Once again the seller states that this is the original interior and is unrestored.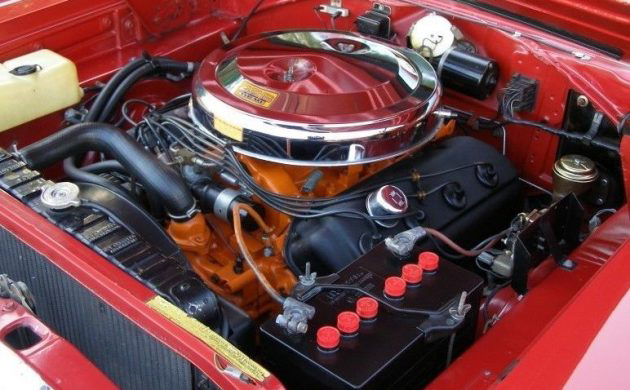 Looking for somewhere to dine out? Then you could easily eat off this engine! That's about as clean as they come. This is the original 426ci Hemi. It's backed by a 4-speed transmission and a 3.54 Dana. Once again the presentation here is first rate. The seller states that if you ever wanted to know what it's like to drive a brand new Hemi, then this is your chance. He also states that given its location, it is only 30 minutes away from the Mopar Nationals on 10th-12th August. I'm not sure if he means that the car will be there, but if someone is seriously interested in this Plymouth and is going to attend the Nationals then I'm guessing that it's a safe bet that he'd get it there.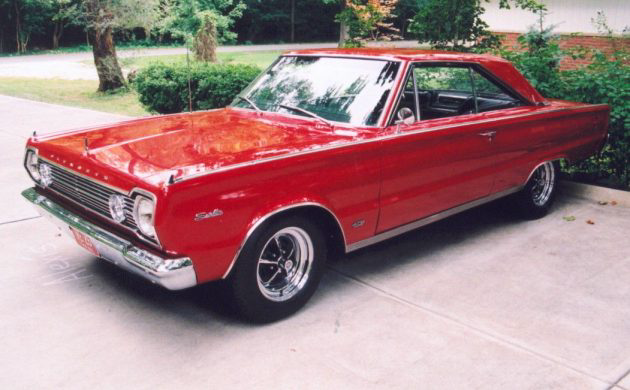 Scouting around the internet reveals a number of '66 Satellites for sale. Interestingly I could only find two that were genuine 426 Hemis. Only one was a factory 4 speed. Prices for both were north of $90,000. Of course asking a price is one thing, but achieving it is another matter entirely. In this funny old world that we live in I wouldn't be in the least bit surprised if the seller gets his wish.