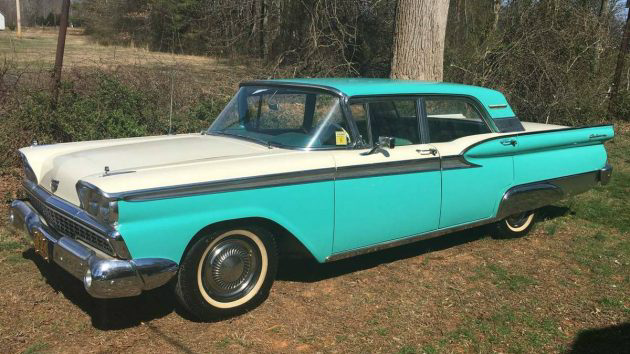 This gorgeous 1959 Ford survivor is worth looking at just because it's beautiful. The craigslist ad is even better. While the cynic in me knows that it's a dealer ad, the hopeless romantic in me loves the story of Bryce Wiles and his 1959 Ford Fairlane. The car is for sale in Newport, North Carolina and is listed both here on craigslist and here on the dealer's website for $14,995.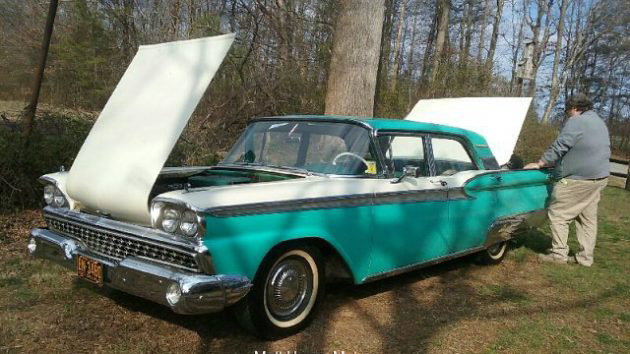 The car was purchased by Mr. Bryce Wiles on May 5, 1976, for $1,100. He and his wife Emma were actually looking to replace her car when they spotted this older Ford by the side of the road. He couldn't buy it soon enough, and his old car, now Emma's, was relegated to the carport, while the 1959 was pampered in the garage. It was never driven in the rain again, and has only covered 72,000 miles.
Later on, Bryce found another 1959 Fairlane and stripped it of all its nice parts. The best were interchanged with the ones on Bryce's car. The ad notes that Emma was happy when the hulk that was left was hauled off! I can believe that!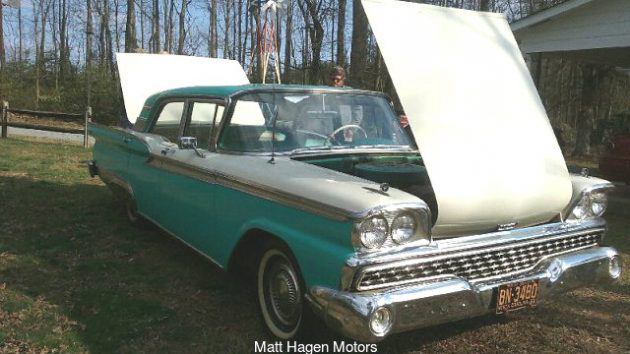 I wish there were some shots of the interior or engine, but we have neither. However, the car is said to be in excellent condition, and the transmission is an automatic. Back to the story; unfortunately, Bryce died July 4, 2016 and Emma really wasn't sure what to do with the car after that. It has since been passed on to the dealer selling the car, and it comes with a lot of spare parts as well. Would you like to take over for Bryce?