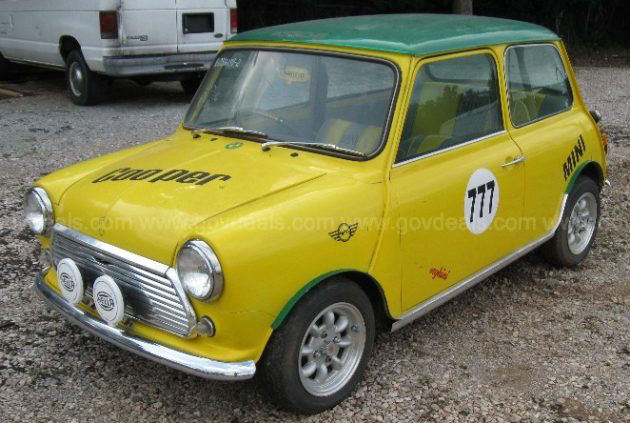 Government auction cars rarely look like this 1976 Austin Mini 1000. Normally a better venue for a low-buck Chevy Celebrity that looks like it was mauled by a hungry bear, these sites rarely offer classic cars. Kudos to the Knox County Sheriff's Office in Knoxville, Tennessee for composing one of the best GovDeals.com listings ever. Government auction listings often utilize ALL CAPITAL LETTERS AND ANGRY DESCRIPTIONS LIKE "NO REPAIRS MAY BE MADE ON SITE!!" In this case, someone had some fun crafting a listing that provides actual information – as much as possible with a non-running car sold by an agency that knows little or nothing about the vehicle's history.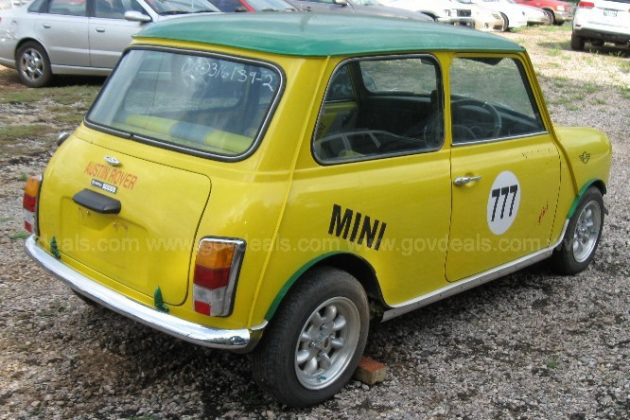 Nothing looks better on a Mini than either the Minilite or these Superlite alloy wheels. Putting the word "MINI" on a Mini is similar to putting "Jeep" in 50 different places on a Jeep, despite the fact that Jeeps and Minis are some of the most recognizable vehicles on the planet. Rust alert! This auction car has holes in the floorboards and elsewhere. Considering its modifications and deviation from stock this Mini may find new life as an SCCA Solo (autocross) contender where they can be small sticky beasts.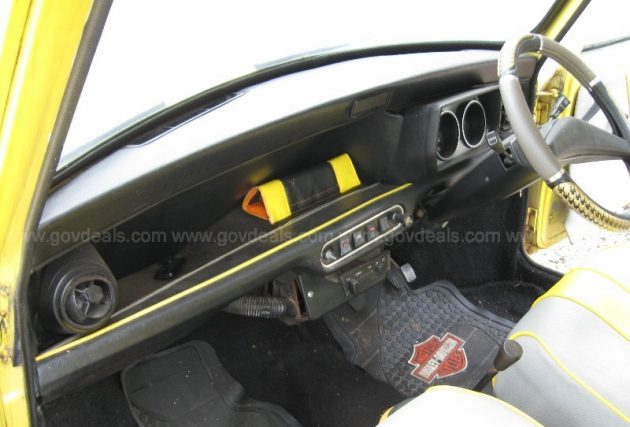 Bidders may consider right-hand drive a novelty or a deal-breaker. Comments from right-hand drivers appreciated below. Simple elegant design renders the Mini easier to work on than luxury cars of the same vintage. Like Volkswagen Beetles, parts are readily available for this popular cult car. This first-year Mark IV Mini carried on until 1983. Despite the optimistic stickers, this is probably not a performance-minded Cooper version. The latter were named after racer John Cooper who made corner-conquering racers out of the beloved Mini.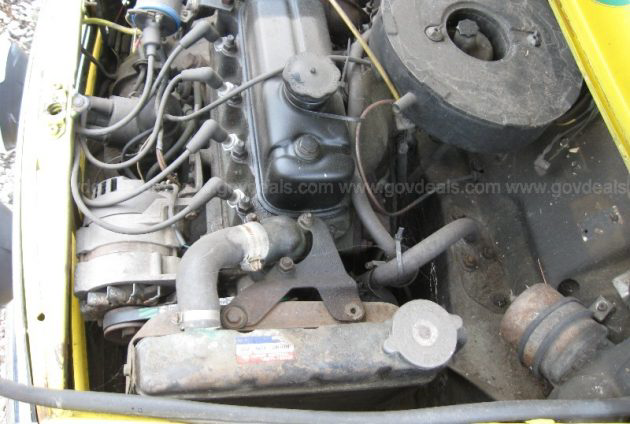 ,
What looks like the engine compartment of a million small cars you've seen before BEGAN with the original Mini. Sir Alec Issigonis first penned the space-efficient transverse inline four-cylinder motor and front-wheel drive layout, redefining compact cars forever. This one cranks but does not start. The seller reports that the road wheels and steering wheel are "locked," putting this Mini in the "bring a trailer" category.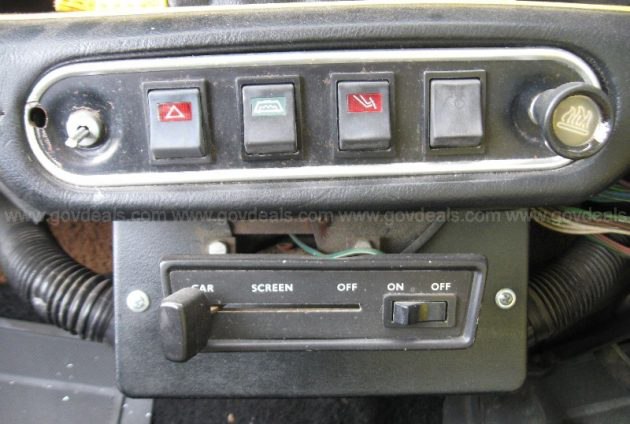 Simple rocker switches and buttons with universal symbols for 1. Ascending Pyramid, 2. I have 12 children in the car, 3. Horse Leg Wearing a Snow Shoe, 4. Unnamed Secret Weapon, and 5. Deploy Flaming Log. All joking aside, do I gather that's a one-speed blower? Bidders should calculate their top number allowing an ample buffer for the unknown. I've seen Government auction cars sell for more than a car with known history on eBay, but I've also seen them sell for a fraction of the market price. Taking all information into account, where do you think bidding will end on this slice of English auto history?