If you're in the market for a used Benz, the you need to know that the best ones seem to always be owned by little old ladies. At least ones with money and good eyesight. This particular car appears to have been in the care of someone with the means to maintain it and enough depth perception to avoid backing it into anything. It's hard to believe that this car is 20 years old! Especially, when you see how nice it really is. It's located in Atlanta, Georgia and is listed here on craigslist for $9k. That may seem optimistic for a 20 year old used car, but it might just be worth it.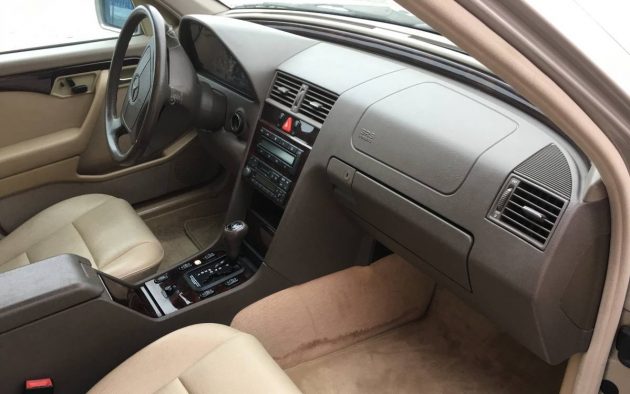 The odometer is showing over 100k, but that's nothing for one of these. As with any used German car though, you'll want to ask about maintenance history. Everything looks like new in here, but it could benefit from a good carpet shampoo. After letting it dry thoroughly, I'd stick some rubber mats in there and put this thing into daily driver duty. This isn't exactly an exciting car, but it should provide years of comfortable and reliable service. The C-Class was the smallest sedan in the range and that makes it the perfect city commuter and occasional long distance tripper.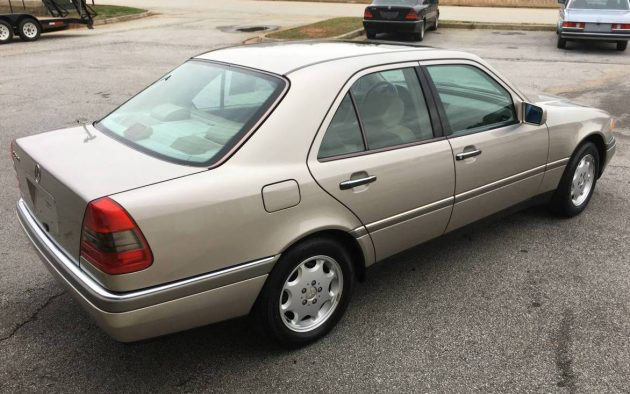 These cars came with many safety features so you can feel good knowing you're not giving up too much by driving a used car. Luckily, this one was built recently enough that it avoided the whole biodegradable wiring that plagued earlier Benzes. You will have plenty of passing power because the 280 was actually the most powerful C you could get without moving up into AMG territory. With almost 200 ponies on tap, you shouldn't have any problem keeping up with traffic and you may even have a little fun when the road finally opens up a bit.