The seller tells us that this 1965 Jeep FC 170 was only used on a farm to haul grapes to the packing house, and therefore only has 26,000 original miles! Naturally, farm miles are pretty tough ones, so it's wearing a few dents, dings, and some rust from it's life. There's also the not so small question of a lack of title at the moment, but the seller seems to think that's not a big problem (I disagree). Naturally, it's in California, a little south of the Napa Valley (perhaps they were eating grapes as opposed to wine grapes?) in a town called Sultana. You can find the eBay listing here. Right now it's bid to $3,000 without a reserve.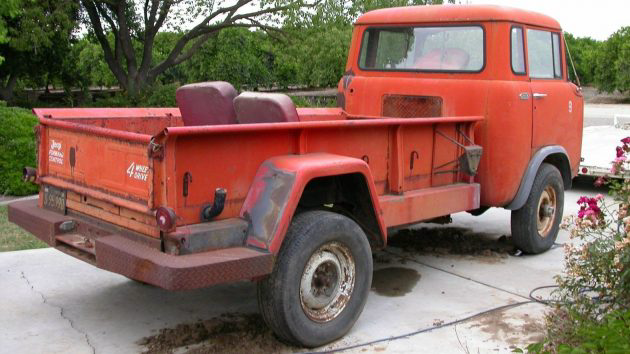 The FC 170 was the benefit of a much larger bed and even width than the original FC 150 (introduced in 1956 on the standard CJ-5 chassis). The seller was told that this one has been sitting for around 30 years, ever since the shift lever on the outside of the transfer case was broken. However, the seller is including a spare case and part needed to repair it. That looks like a very useful bed to me, but the few forward control vehicles I've sat in, much less driven, just feel odd to drive to me. You get used to it after a while, though. Most of these that I've seen have a lot more rust than this one does.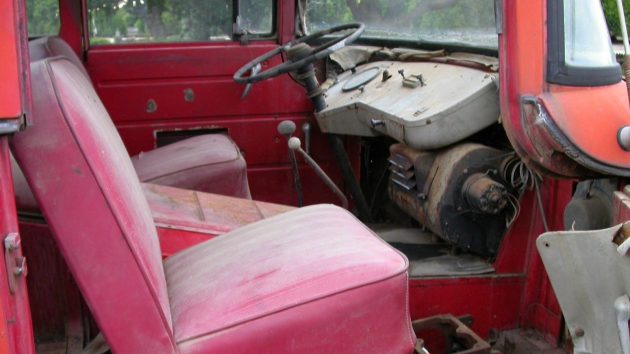 The interior pictures were evidently taken before the seller pulled the seats out. Although there's some work to be done, honestly it looks remarkably complete and usable to me.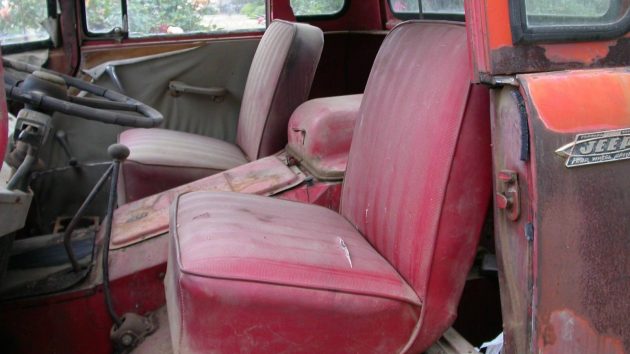 That covered hump in the middle is where the engine is hiding. The surface rust is a little worse on this side; it must have been more "in the weather".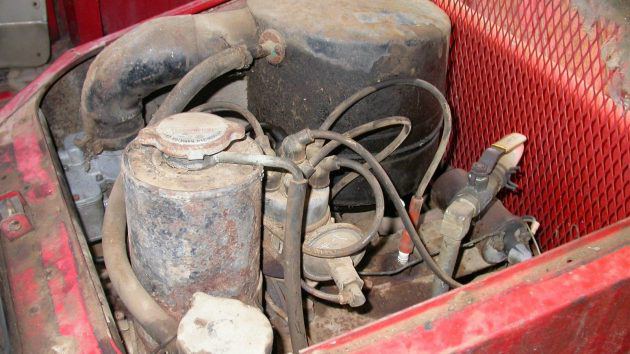 This is the 226 cubic inch "Super Hurricane" flathead six cylinder engine the cover is hiding. The seller has rebuilt the carburetor but it's not running yet. I'm guessing the ball-type heater valve is a post-production modification (wink).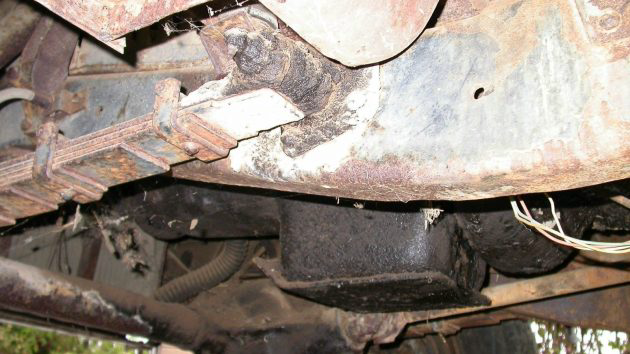 What a massively solid frame. There are some signs that it was lubricated when it was being used as well, another good sign. While I may not be the biggest fan of these unusual Jeeps, I know some folks fit that category; are you one of them? Does this look like a good buy to you?