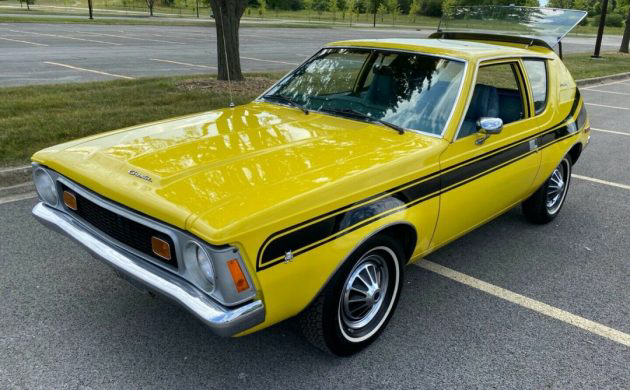 It is rare that I start a review with a picture of the interior but this 1970 AMC Gremlin has the optional Levi Complete interior. The car is listed here on eBay with 2 days remaining and the winning bidder can pick up the car in Wheaton, Illinois. The Buy It Now Price is $10,900 but the seller will consider a best offer. The car is claimed to have been in several movies and commercials including a small part in the Johnny Depp movie "Blow."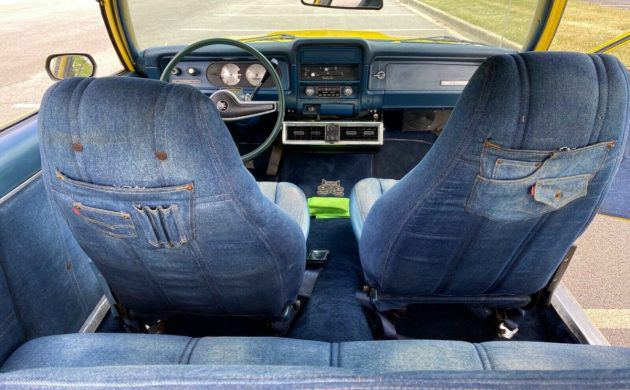 1970 was the introductory year for the AMC Gremlin. The seller believes the odometer reading of 78,200 to be correct. The car has been repainted once and is driven sparingly. It sounds like the car was restored at some point and the interior was upgraded to the Levi Complete option. At 50 years old, the seller makes no warranties and states the car has a few dings and scratches.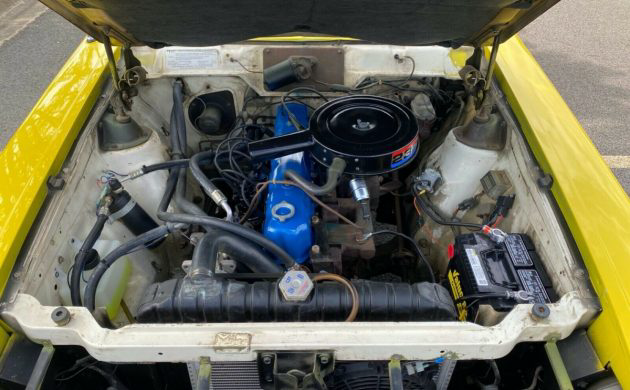 The engine is either a 3.3-liter or 3.8-liter inline six-cylinder motor and the seller has recently replaced the battery, cables, coil, distributor car, rotor spark plug wires, and window seals as well as changed the oil and flushed the fuel system. The 3.3-liter inline-six generated 128 horsepower and the 3.8-liter inline-six delivered 145 horsepower.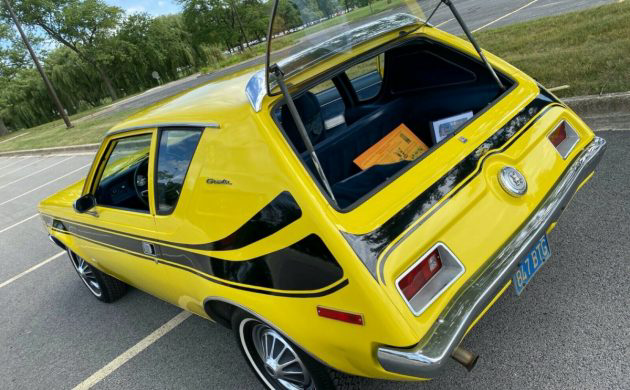 Designed by Dick Teague the AMC Gremlin was advertised as delivering the best miles per gallon of any US production car in 1970. While this car was focused on fuel economy, later models could be optioned for a little more performance. I would have loved to buy this for my daughter when she was in high school but she drove a 1972 GTO instead. Who has owned one of these little buggers? They are supposed to be pretty well made and dependable.