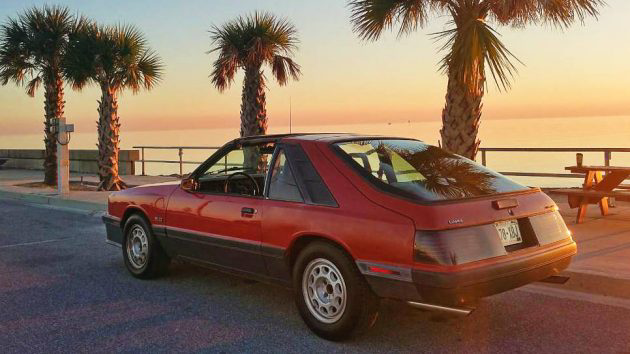 One of the best ways to sell a project car, in my opinion, is to show it with an eye-popping background. The second best way to sell a car is to tell potential buyers you drove it there and it made it back alive. The seller of this project-grade Mercury Capri with the venerable 5.0 V8 is in Milwaukee, but drove his pride and joy to the Gulf of Mexico without missing a beat. That's some street cred worth paying attention to: find it here on craigslist for $5K. 
Now, that first photo is clearly a forgiving picture. Sunset lighting is great for photographing a car with cosmetic needs, evidently. This Capri is said to be a strong project overall, that remains highly original albeit with tired paint and some mismatched bumpers. Now, in citing its originality, the seller points out it retains its original cooling hoses – that's not a selling point to me. But it is a last-year model and the only generation of the Capri to have the V8 with fuel injection.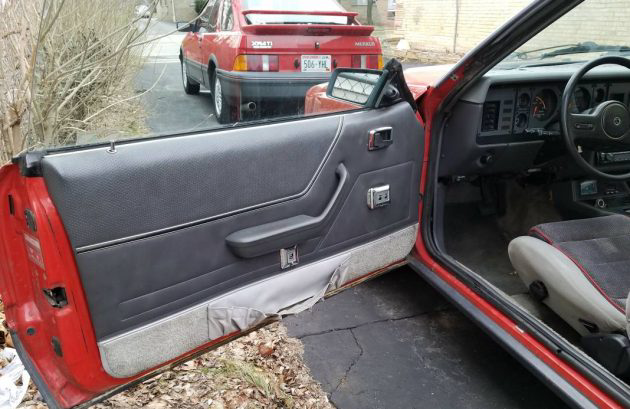 As you can see in the background, the seller clearly has a thing for oddball FoMoCo products. The Capri is a bit tired in other places too, as you can see the map pocket on the door is torn. Step into the cabin and you'll then note this Capri is equipped with the automatic as well, but a manual swap isn't too hard to perform. The seats and upholstery look clean and the backseat appears unused. The seller has a Marti report for the Capri and claims everything works, including the A/C and cruise control.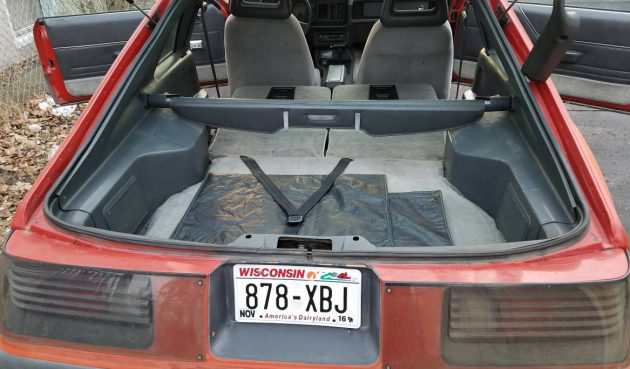 Out back, you'll notice he has swapped on some McLaren-sourced covered tail lights, and that the original T-Top storage bags remain with the car. He's also including a rare three-spoke steering wheel, a complete interior, a spare set of Marchal fog lights and the RS side body mouldings. While the asking price seems high, some desirable extras are included. But as with most sellers throwing in spare parts, you could likely leave some of those items on the table and negotiate down from there.