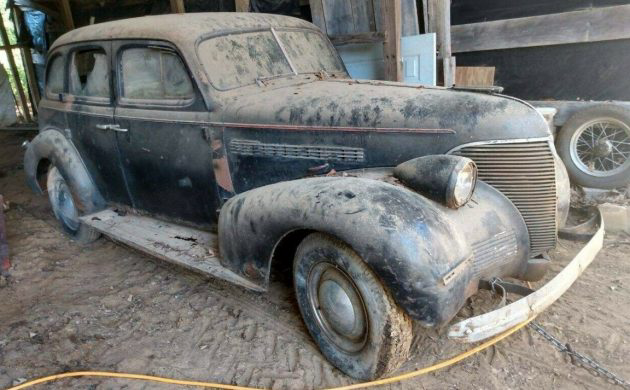 This 1939 Chevrolet JA Master DeLuxe, by my accounting, has spent 50 of its 81 years in stored mode. The original owner parked it in a carport for 30 years, the second owner got it running and parked it for twenty more and the current seller claims that it has not run in five years. This life-long Tennessee car is located in Stantonville and is available, here on eBay for a current bid of $3,800, seven bids tendered so far.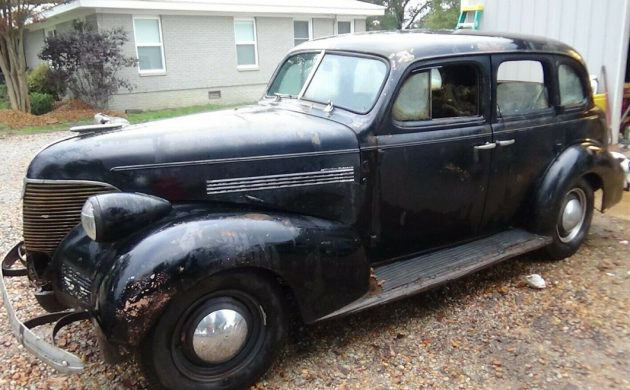 As with most 1930s manufacturers, body styles for Chevrolet abounded in '39. Besides this Master DeLuxe Sport Sedan, prospective buyers could also opt for a Master DeLuxe Sedan (two-door), Master Deluxe Business Coupe, Master DeLuxe Four-Passenger Coupe, Master DeLuxe Sedan, Master DeLuxe Coach (two-door), and a "Woodie" station wagon. The total production of all body styles was about 587K units.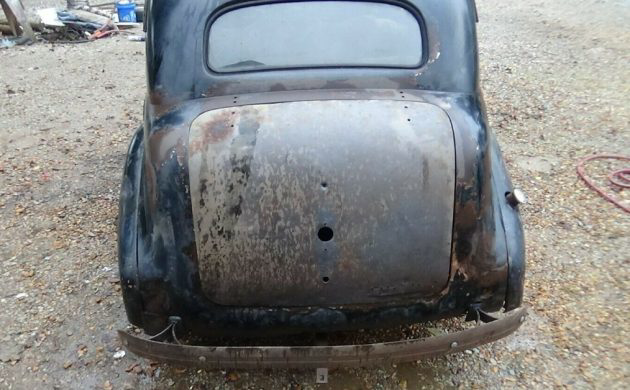 With 111K miles on its odometer, and used for 31 of its 81 years, that averages out to only 3,500 miles per operating year! Cleaned up, this Chevy doesn't look half-bad. Based on what looks like paint-peel, the primer appears to be showing through in places. There is surface rust present, and maybe a bit more than that with the running boards, but the body seems basically sound. Unfortunately, the lower portion of the driver's side of the grille has been punched out and the taillights have gone missing. The trunk lid is a head-scratcher, perhaps it's a replacement lid – its trim is missing and there is body rust around the lower edge of its opening. As for the glass, unfortunately, it is either cloudy or broken and the window gaskets have perished too. There is virtually no detail included in the listing regarding this Chevy's condition so observing the accompanying images or making inquiries will have to suffice.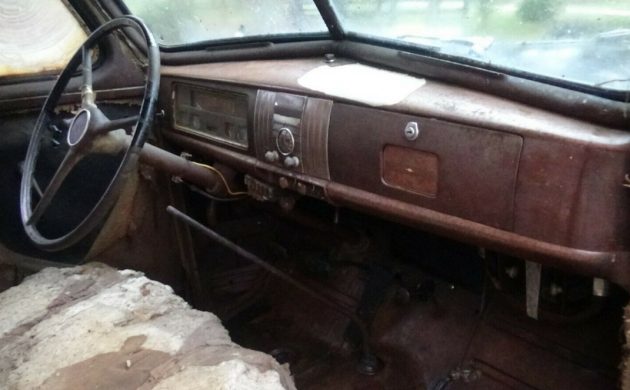 The interior is very worn. The dash and instrument panel are finished off with a surface rust patina and the front seat is seriously decomposed; likewise the door cards. In spite of its cloudy face, the original, circular dial radio is a neat discovery. The remaining gauges are in place but there is not a revealing image for close review. What can be spied of the matless passenger and trunk floors is encouraging, they appear to be solid. Of note, this is the second '30s vintage car reviewed this week that has had its shift knob nicked.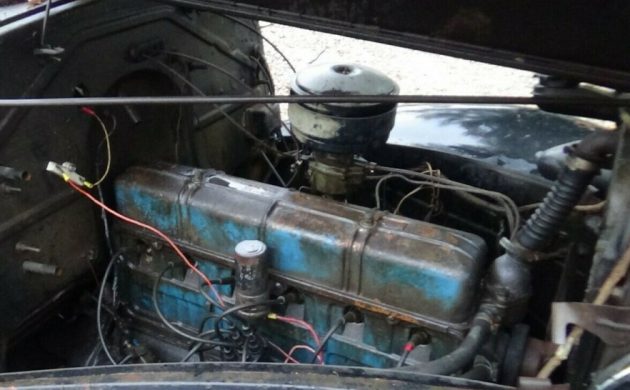 Under the hood is the typical 85 HP, 216 CI, in-line, six-cylinder engine. The seller doesn't state operational status, but the engine appears to be very complete with recent ignition wires and a ballast resistor/wiring. He does mention that this Chevy "has not run in five years" so it's a safe assumption that this is a non-runner. A standard, three-speed manual transmission handles gear changes.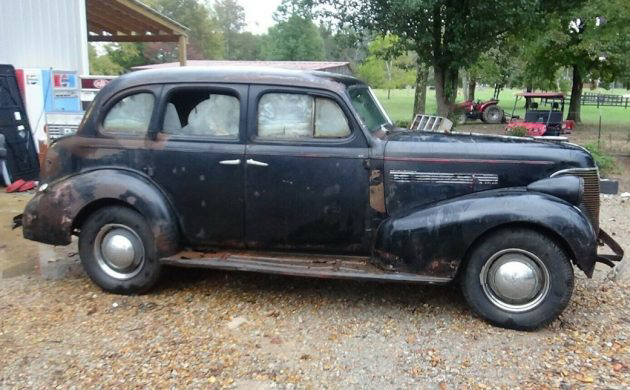 Being a four-door sedan, there will probably be less interest in this sedan than there would be in a two-door version. But the flip side is, that perhaps there will be less of an inclination to hot-rod this sedan and a better likelihood that it will be preserved or restored. Any recommendations as the best way to proceed with this pre-war Chevy sedan?