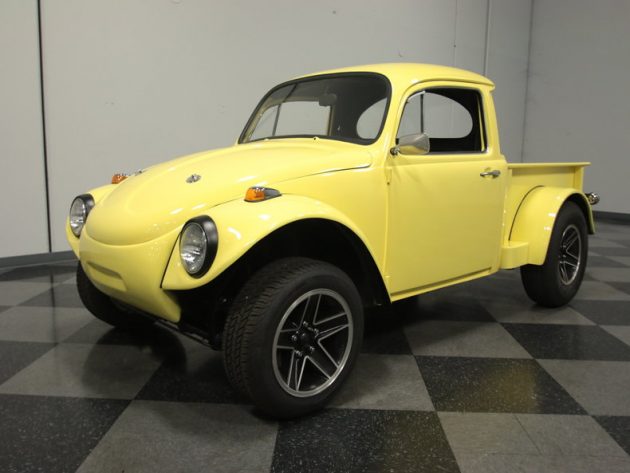 If you're looking for a custom pickup for hauling duties, this isn't it. But, if you're looking for a well done custom 1970 VW Beetle Pickup just for having fun in, this custom VW could be for you. This one is located in Lithia Springs, Georgia and you'll find it on eBay with an asking price of $12,995.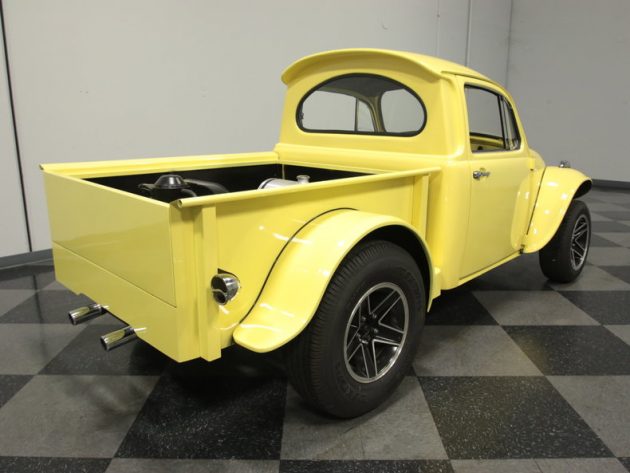 You can get a hint of the hauling capacity in the photo above, but if you really want to see how much room you'll have to haul things in the bed of this truck, here ya go. I'm sure that there's a way to create one of these and still have the ability to haul more than 7 pieces of firewood and a pair of shoes in the back. It sure looks cool, though, and isn't that what life is really all about? As Fernando (i.e., Billy Crystal) once said, "It's better to look good than to feel good, my friends."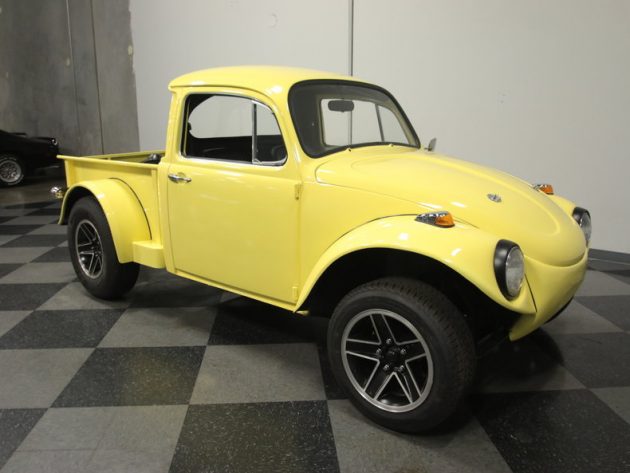 And look good this VW pickup does. This thing looks like it's ready for any car show, the quality of the build and the details are about as nice as I've seen on any custom, especially one with a $12,000ish price range. You can pay more than that for a regular ol' 1970 VW Beetle.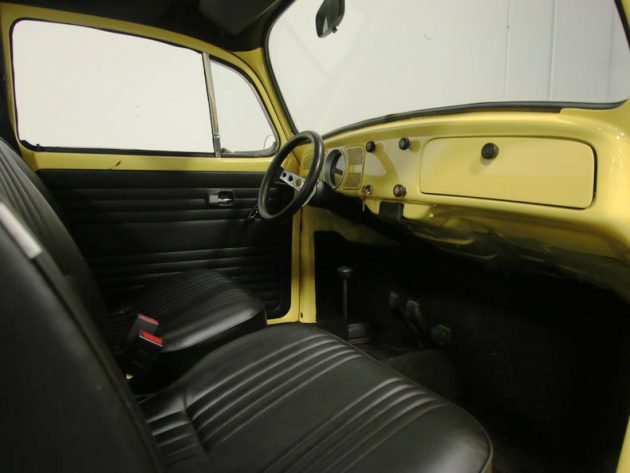 The interior looks like quality work, too. This isn't exactly the world's most complicated dash layout, with just the typical speedometer and gas gauge, but it sure looks crisp without paint runs and overspray on things, etc. The seller says that the "four-speed manual transmission sticks up vertically from the center of the floor and it's as vague as you remember." The trunk in front looks good, but I'm not quite sure about the stained piece of carpet seemingly tossed in there. And, those wires under that carpet?!
There won't be any hauling back here, not even firewood or shoes! I would want to live in a very dry climate if I owned this one, not many engines wants to get caught out in a driving rain being that exposed. This is a 1600cc dual-port VW engine, of course. It's complete with a custom aluminum gas tank. I would want a tonneau cover over this bed to hide the engine. It looks cool but it could use some more detailing and maybe a few covers to pull off the full custom look. What do you think of this one? Would you have a use for this VW pickup with no hauling capacity?