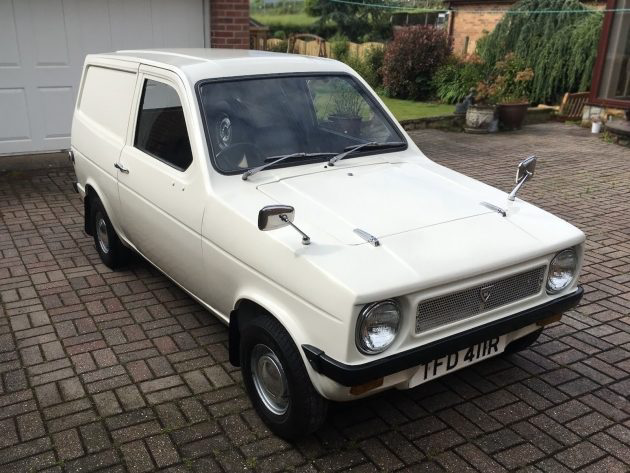 If you're like me, and let's hope that you're not for your family's sake, you love anything unusual like this. Yes, even if it's in a country other than the US. Barn Finds is read around the world and this 1977 Reliant Kitten Van comes from Sheffield, United Kingdom. It's listed on eBay with a current bid price of £2,600 ($3,353) and a buy it now price of £3,995 ($5,152). There are 133 people currently watching this auction, that's a pretty high number. There are only four hours left to get your bids in, you UK Barn Finds readers!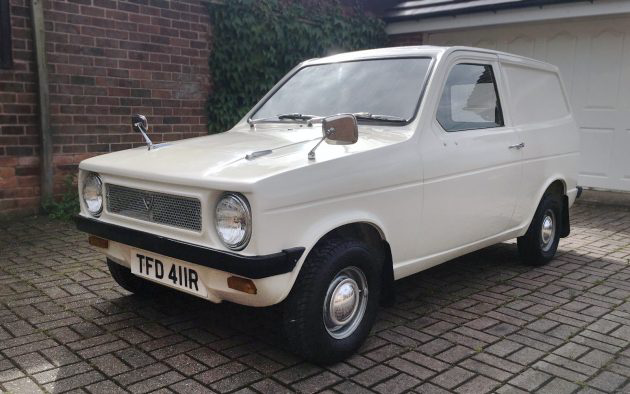 Reliant Motor Company is the same manufacturer that made the famous and infamous (due to one unsavoury bloke) three-wheeled Reliant Robin. They bought out Bond Cars in 1969 which meant that they added another cool three-wheeler to their lineup: the Bond Bug. The Reliant Kitten was introduced in 1975 and was available until 1982. It was basically a four-wheeled version of the Reliant Robin.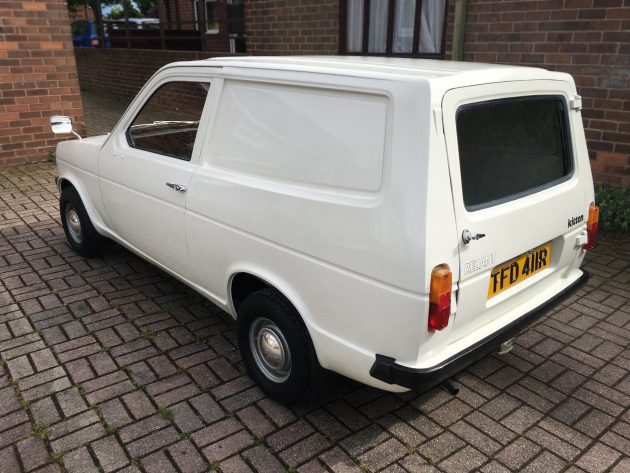 The van models were based on the wagon, or estate, but with blocked-out rear side windows. There were just over 4,000 models of any configuration made during its entire run. They also produced a small saloon. They were small vehicles with small engines and as such the company touted their combination of handling and fuel economy. The van has a decent amount of space in the back, this would be a fun vehicle to haul your minibikes to shows, if a person were into such things..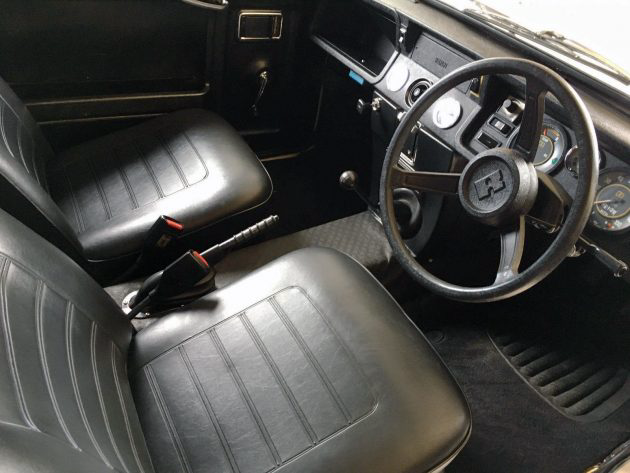 The condition of this Kitten Van is probably as nice as you'll ever find. The interior appears to be in as incredible condition as the exterior is. The dash layout is as basic as it gets, and the seller says that it's in "highly original condition", which is even more amazing.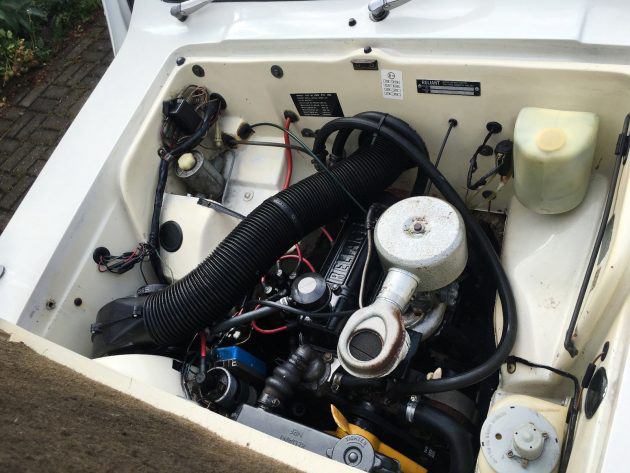 This is what I call a spoon-and-fork engine compartment, as in it's clean enough to eat off of. That's one fantastic looking sight. The power spun off by this 850CC inline-four with 40 hp isn't super fantastic, but for an 1,100-pound vehicle, it's probably adequate. This goes without saying, but it always comes up when showing small vehicles: these weren't meant for high-speed freeway drives, they were meant for in-town or for use on country roads. Have you ever seen a Reliant Kitten before? If this were in the US it'd be hard to resist.