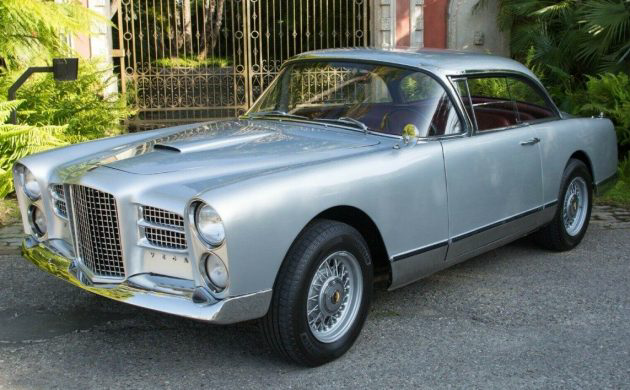 OK, I am recognizing a trend here. I gravitate towards higher-end, large, two-door European coupes like this Jensen Interceptor and this Bristol 411. What's the draw? Probably the big Mopar V8 engine and here's a third one to make a troika, a 1957 Facel Vega FV2, located in Santa Barbara, California, and available here on eBay for a current bid of $34,100, reserve not yet met.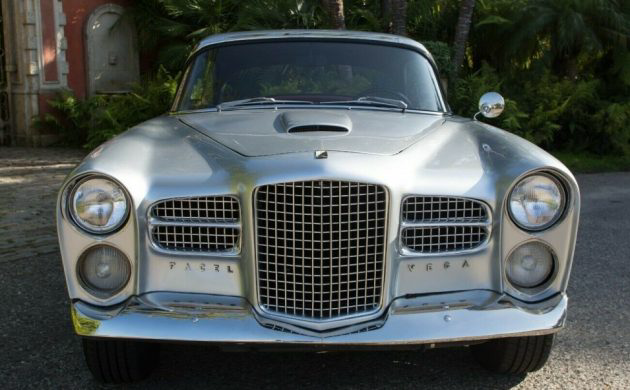 Facel (1939-1964) started out as a French military contracting company and then migrated towards the automobile body manufacturing business after 1945. A luxury car division was started in 1948 and the Vega (no, not that Vega) went into production in 1954. The majority of Facel Vegas were constructed as two-door hardtops and built for export with a total production of all versions (FV, FVS and HK500) reaching about 880 total units – 118 in 1957. For the purpose of clarity, the new for '56 FVS model, identified by its novel wrap-around windshield, was synonymously referred to as an FV2.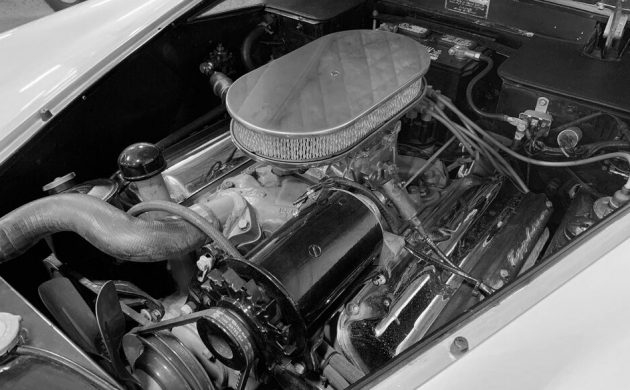 The listing states, "Great car- lots of money spent recently on sorting it out. Ready for inspection at our workshops. Low reserve". You now know as much about this Facel Vega as I do, that's it, there is no more. Worst of all, there is no image of the engine or reference as to how it runs. Well, no image of the engine in this listing but I did find one on the seller's website, Winning Makes. Research tells us that power is provided via a 300 HP, 331 CI Chrysler "Hemi" V8 engine. Earlier Facel Vegas employed a Desoto version of the Hemi but the Chrysler version was substituted in 1956. Power to the rear live axle is via a push-button actuated Powerflite automatic transmission.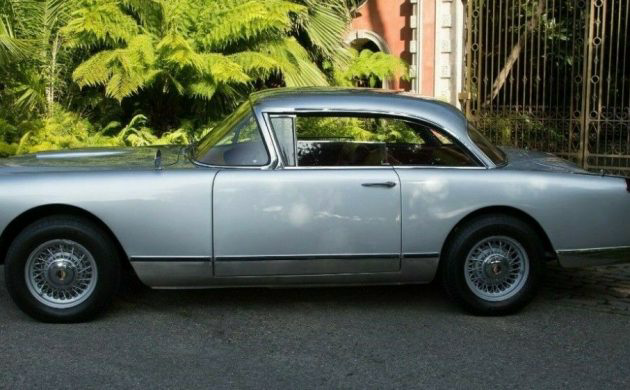 The body, trim, chrome, and finish look fantastic. There is no sign of age or weather-related wear and certainly no evidence of crash damage or obvious body panel repair. The rocker panels, below the lower stainless trim spear, would seem to be darker or a different shade than the general silver hue of the body. Perhaps that's intended and normal? The grille work, coupled with the subdued, wire wheels present a very dignified appearance. The exterior oozes a purposeful refinement.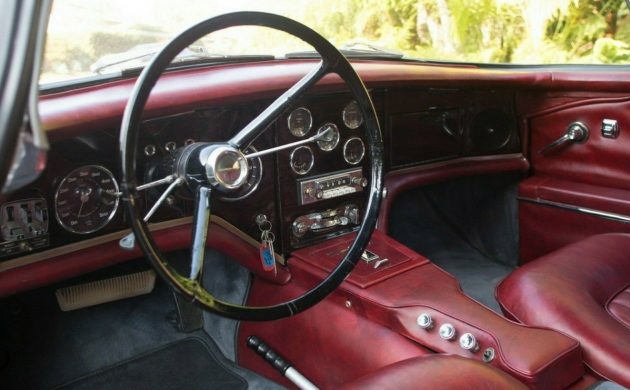 Speaking of purposeful refinement, the interior nails that concept perfectly. The red leather upholstery contrasts and compliments the silver exterior exquisitely. There is a perfect arrangement of chrome-trimmed gauges set in dark grained, wood paneling. It is an old-world European and totally functional environment all at the same time. The mileage on this Facel Vega is listed as 64K miles but nothing viewed in the interior indicates that usage or the passage of 63 years.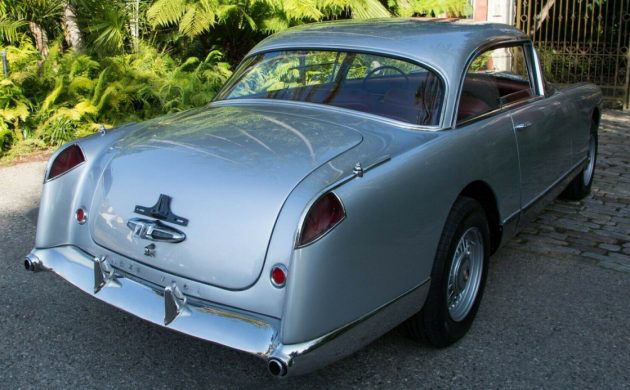 It's unfortunate that the listing is so parsimonious with details. It would be easy to assume that this Facel Vega is good to go and needs nothing but that would be the exception and not the rule. The seller probably assumes anyone with a genuine interest will just make contact, not much of a selling technique. The seller's website, referenced above, provides no additional details, just a few more images. Whatever the case, this is a magnificent automobile, the likes of that we will probably not see again. There's no telling what the reserve is, the seller's website gives no indication, but unless it is outrageous, it stands to reason that a car of this rarity and quality will find a new home very soon, don't you think?