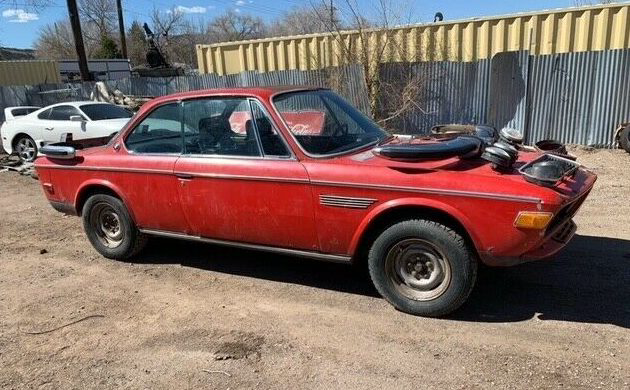 Hiding in Colorado Springs, Colorado is this mega-desirable 1972 BMW 3.0 CS. It's certainly enticing, but approach it sober – getting the car back on the road will be a significant undertaking. If you think you are up for the task, you can find it here on eBay where bidding is already over $10,000, and the reserve hasn't been met. But the purchase price is a down payment here.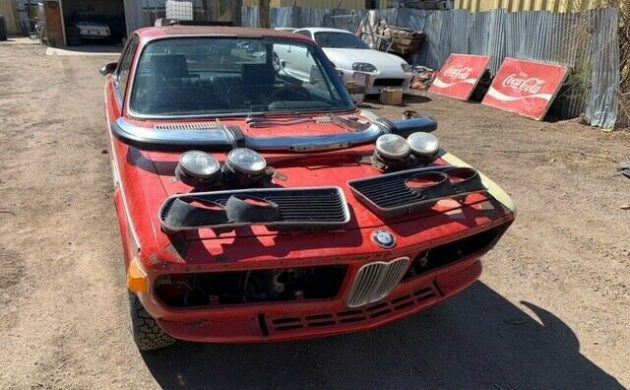 When I say I've seen worse, trust me. I once went to look at a "bargain" CS that was literally returning to the earth from which it came. The E9 was not properly rustproofed when new by its builder, Karmann. And the result is that many examples of this heartbreakingly lovely coupe have rusted right away. Rebuilding them can be a time-intensive and expensive job.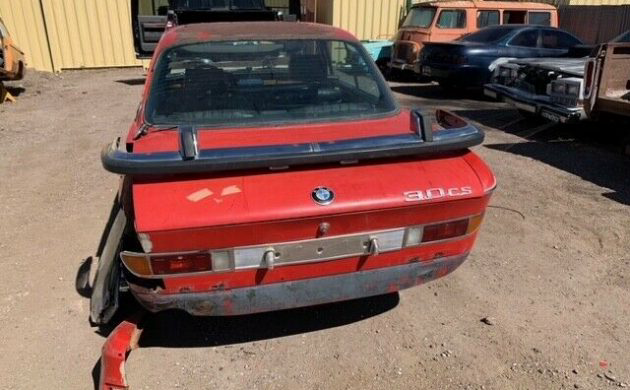 The Colorado car looks pretty rough, with a missing rear fender and a replacement front fender slapped on the driver's side, plus plenty of visible rust. The bumpers are off, but they're sitting on top of the car, along with the grilles and headlights. The owner admits to rust in the rockers but claims the A-pillars and firewall look good, as well as the floors (although there's copious surface rust) and spare tire well. Undercarriage photos would be helpful.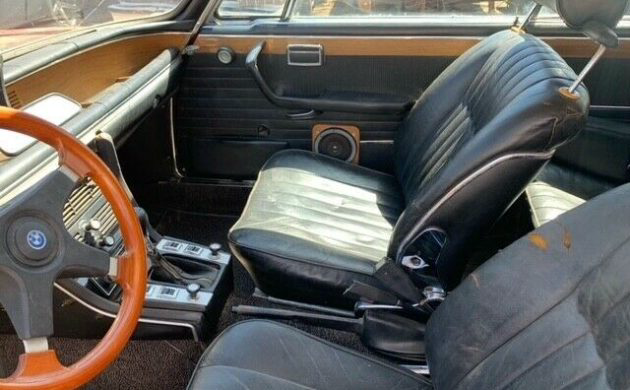 The owner says the engine and manual transmission are numbers-matching and functional, though you'll have to take his word for it—the tank is drained, and there's no battery. So "it will not drive onto a trailer and I can't put it on a lift to take pics of the underside (it will need to be restored)". Not so promising there—how hard is it to slap in a junk battery and a gallon of gas to prove it runs? The mileage is unclear, listed as "99,999." TMU.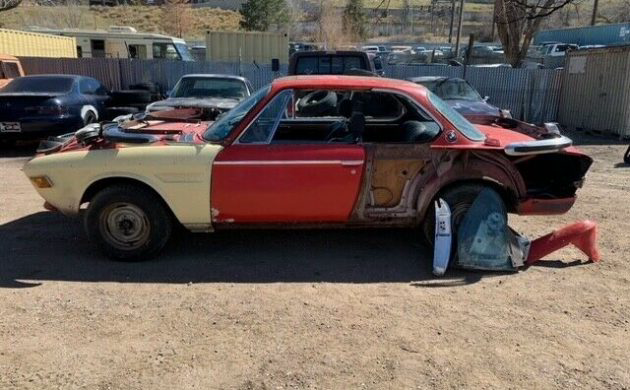 On the other hand, "The bumpers are near perfect, no dents or rust with nice chrome". And the interior could be a lot worse. The wood looks reasonable, the seats have rips and tears but aren't horrible, and I don't see dangling wires. The gauges and radio are in place. There's a sunroof, another plus, but did they really have to cut up those door panels for speakers?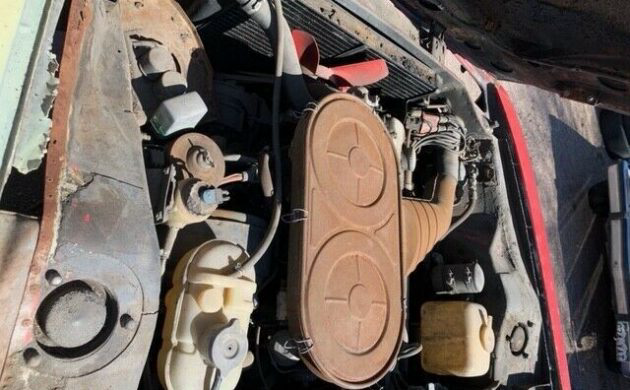 The enticement that these cars are "bringing big money" is to be expected in an eBay ad, but it's actually true. A nice one is about $60,000, and total restoration to Concours level perhaps $100,000. Add more for rare homologation-special CSLs—just 1,265 were made.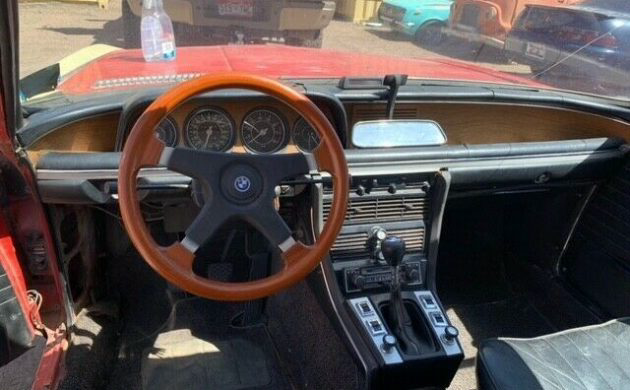 Here's the history.  The predecessors were both the 1965 2000 C (penned by Wilhelm Hoffmeister and Manfred Rennen), but they were clearly inspired by the coupe roofline of the early 1960s 3200 CS that came out of the House of Bertone (and probably the protean Giorgetto Giugiaro). Anyway, that lovely rear roof treatment is known as the "Hoffmeister kink."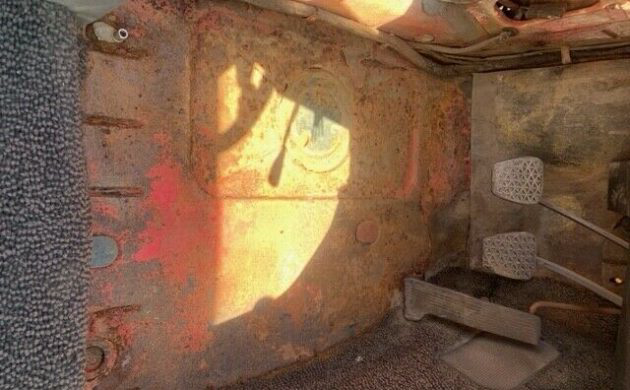 The 2000C was under-powered with 100 horsepower, but adding another carb yielded the 120-horsepower 2000 CS. The 2.8-liter 2800 CS, with an all-new shark-like nose treatment, arrived for 1968 and gained displacement and fuel injection in later variants (3.0 CS and CSi). Europe also got a 2.5-liter 2.5 CS. Production ended for the U.S. model in late 1974 but continued in Europe until 1976.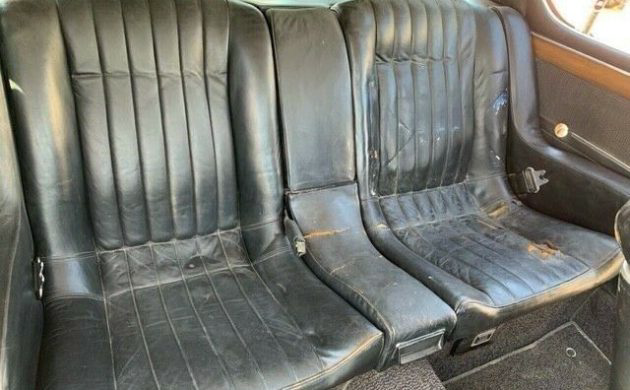 The car on offer is a 3.0 CS, so it has a larger engine with carbs. Nothing wrong with that. The better the buyer is with bodywork, the better they'll do with this car. Farming it out to a restorer will result in an open checkbook and pain all around. Handy with a welding torch? The result could be pleasing.