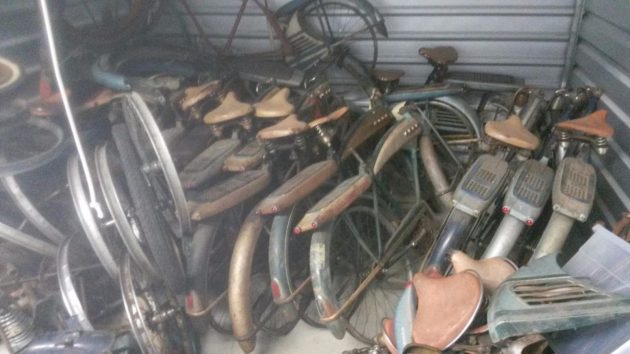 I've always had a soft spot in my heart for bicycles because they gave me freedom long before that driver's license ever arrived. There are some people just as enthusiastic about old bikes as we are about old cars and some of the desirable models are worth just as much! This stash of bikes may not be worth millions, but with so many in the lot, I'm sure someone could make some money by cleaning them up and relisting them individually. They are located in Zachary, Louisiana and are listed here on eBay where bidding is currently at $6k!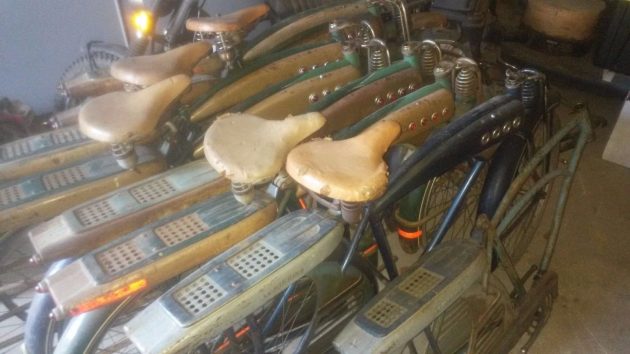 J.C. Higgins was a brand of sporting goods sold in Sears. I'm sure a ton of these were bikes were sold, but they don't pop up very often anymore. Nice Colorflows can sell for over a thousand dollars depending on model and condition. Many of these are probably only worth a couple hundred bucks, but there's a lot to work with here.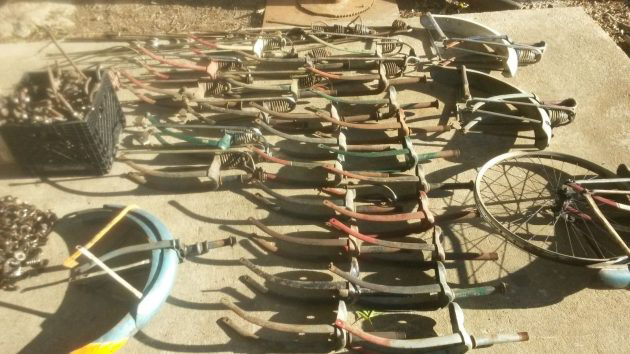 Someone spent a ton of time collecting all this stuff! There are 23 complete Colorflows, 11 frames, and a ton of spare parts. If bidding doesn't get too crazy, one could start selling the parts to pay for the restoration of the complete bikes.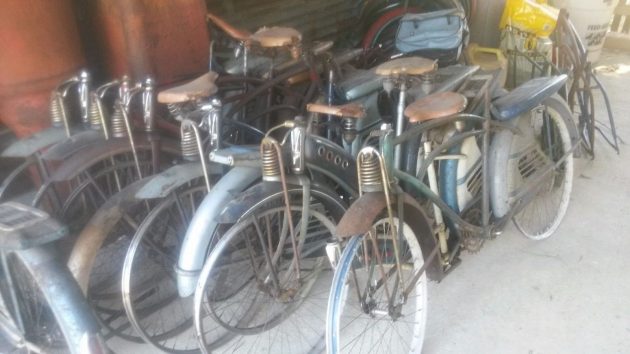 Which one would you keep though? There are a bunch to choose from, but it's going to take a trained eye to spot which ones are really worthwhile. There are quite a few people into these old bikes, but nothing like the four-wheeled hobby. That makes information harder to get, but I bet bargains are a little easier to come by. Any classic bicycle collectors here?