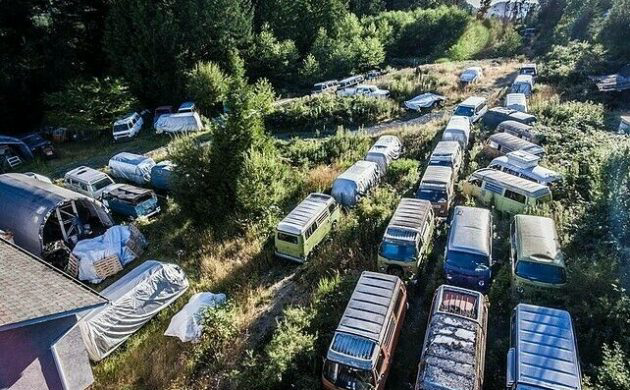 Do you really love your VW Westfalias? How much do you love them? Do you love them enough to buy a collection of vehicles that are waiting to be restored? Come on, be brave, because there's only 55 of them. The owner wants to get rid of his collection, but rather than advertising and selling the vehicles individually, he is selling them as one lot, and they can be yours for US$350,000. The Westfalias are located in Newmarket, Ontario, Canada, and are listed for sale here on Kijiji.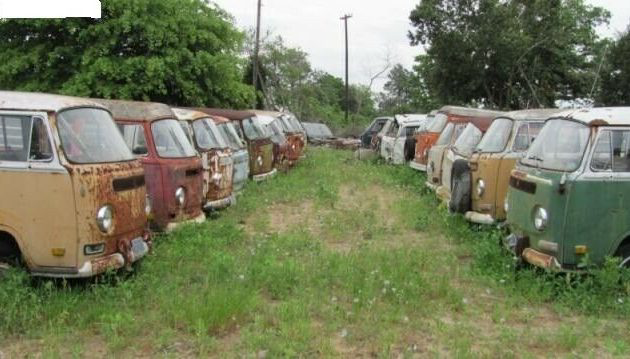 The owner describes the vehicles as being in good restorable condition, and while this may be true with a lot of the Westfalias, there are some that most definitely need to wear the tag "parts only." I can see at least one that looks like it has been in a major accident, and I'm also a bit concerned about the environment that these cars are sitting in. It probably isn't conducive to presenting cars in a rust-free state, but I'm sure that we've seen cars in worse environments that have been fine.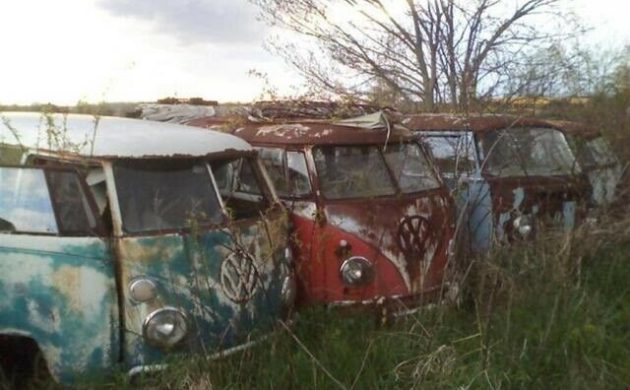 There appears to be a smattering of split-windows amongst this collection, and it would be interesting to know exactly what this collection is actually comprised of. The fact is that it really doesn't matter what age or series a Westfalia is, they can all be worth some reasonable money. I guess that this collection represents a pretty unique opportunity. The initial outlay is pretty significant, and you would need a fair amount of space to store them if you bought them. However, if someone out there can meet those criteria and is patient enough to sell them off individually, this is an investment opportunity that could potentially turn a tidy profit.
Have something to sell? List it here on Barn Finds!