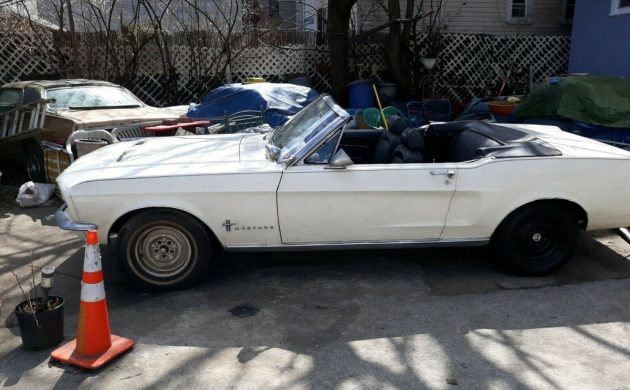 The Mustang would get its first restyle in 1967 after selling more 1.1 million copies in its first two years. The car would also get its first competition that year in the form of the Camaro and Firebird from GM and the Cougar in-house through Mercury. Sales would still top the charts for the pony car genre, including this convertible in Brooklyn, New York. Stored 30 years, its available here on eBay where no one has cast the first bid at $15,000.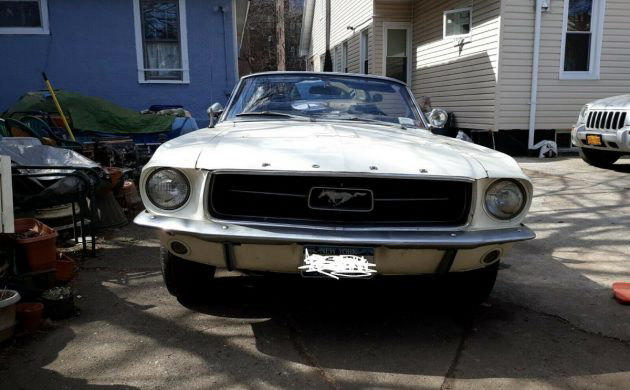 Ford's new wonder car was still hot in 1967, with 472,000 were built to make their way to Ford's showrooms. Convertibles would continue to be a minority at less than 39,000 copies for the year or eight percent. The drop-top listed for $2,898 new before options were added or $23,000 in 2021 greenbacks. The seller's convertible has been in the garage for 30 years and last ran five years ago. So, it will need some coaxing to get it going again.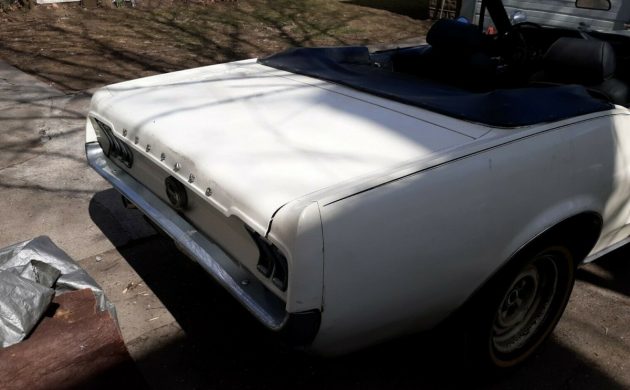 The white paint looks to have accumulated some surface rust over the years and the driver's wheel well is a bit suspect, but overall, it looks solid. The black interior looks especially nice and probably just needs a good cleaning. The battery is dead, so the seller can't affirm that the top lowers and raises properly but a new Diehard should allow an interested party to check that out and the rest of the electronics on the car.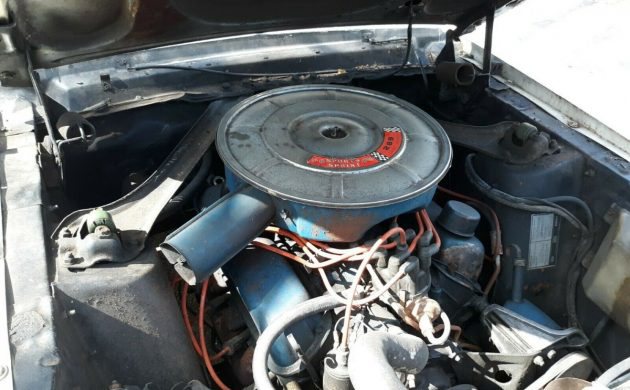 Ford's venerable 289 V8 is under the hood and would be its last year before the 302 took over as the entry level eight-cylinder. We're not sure which variation this one is, but likely the 2-barrel that would have an output of 220 hp. And it's paired with a 3-speed automatic transmission. After sitting since 1990, there's bound to be stuff that doesn't work as it should now, so anything made of rubber is suspect after all these years. And no mention is made whether the gas in the tank has been there since it last ran in 2016.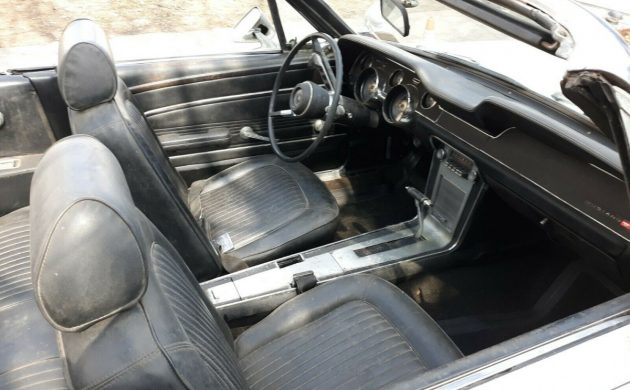 Perhaps this will be an easy car to get back on the road, or maybe there will be some gremlins found to once it's brought home. As any would-be eBay buyer should, ask all questions you can before you commit yourself to a bid.